In the early hour of the morning -to avoid as much as possible the heat of midday - I am joining a rice trekking around town. What else than an 3 hours walk on the country side before breakfast ?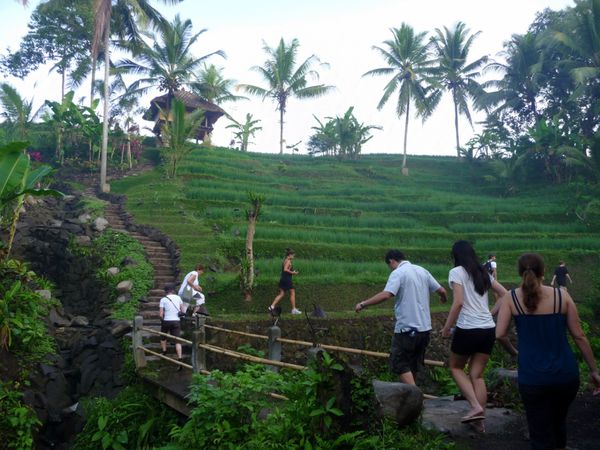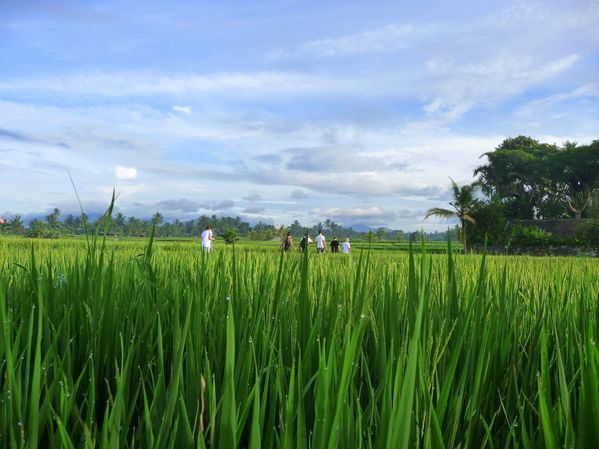 To get a perfect view of the rice terrace, you have to discover them by the inside! Not a difficult walk but watch out to follow carefully the path or you might end up in the water!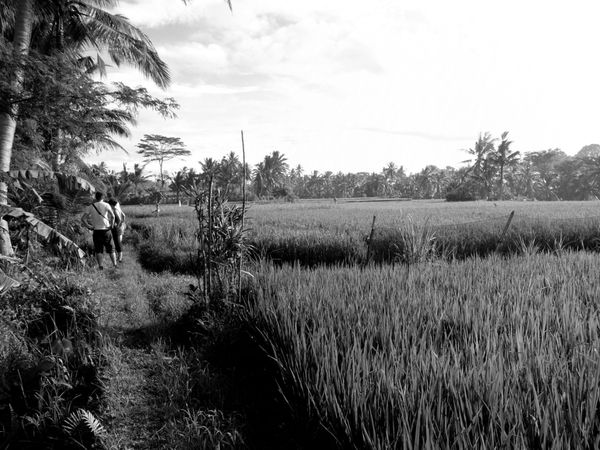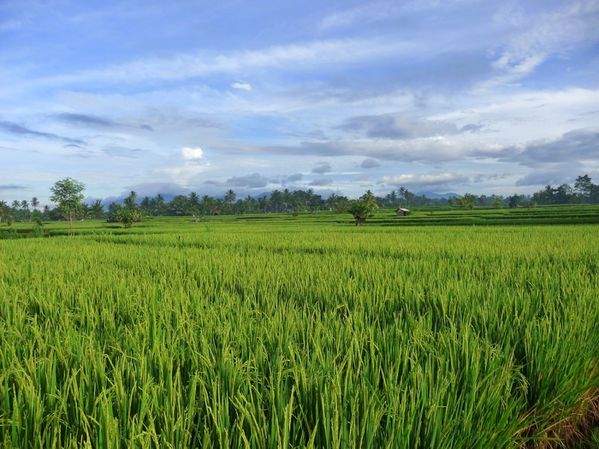 Our guide provided us with all the information needed : the difficult life of rice farmers, their strange irrigation system, the planting of the rice....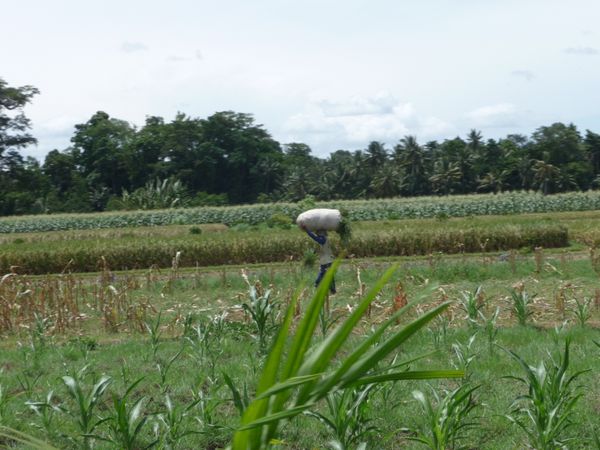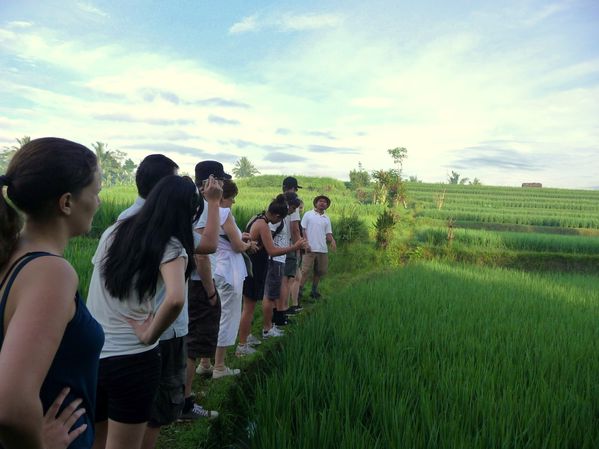 Wherever you are looking, there is rice! The fresh air and the quiet surroundings are just adding to the majesty of this place! A great way to start a day while you are in Ubud.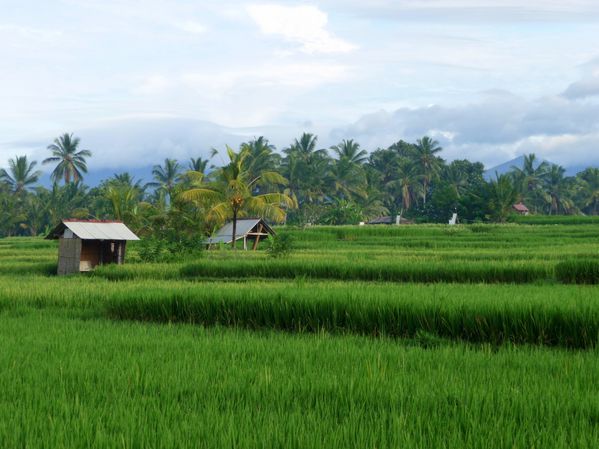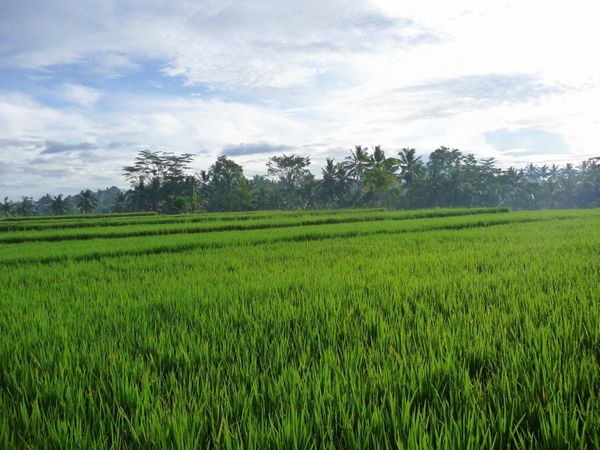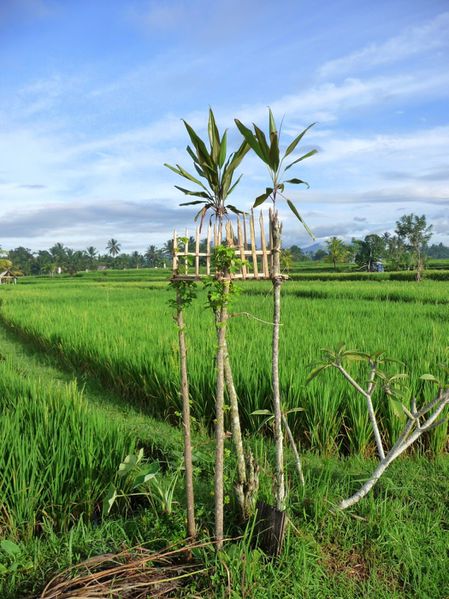 As Balinese people are very religious, a temple built in the middle of the rice fields is standing on our way. To be sure to have enough rice to survive, a good quality rice or enough water to make it grow... farmers are turning to the gods for help.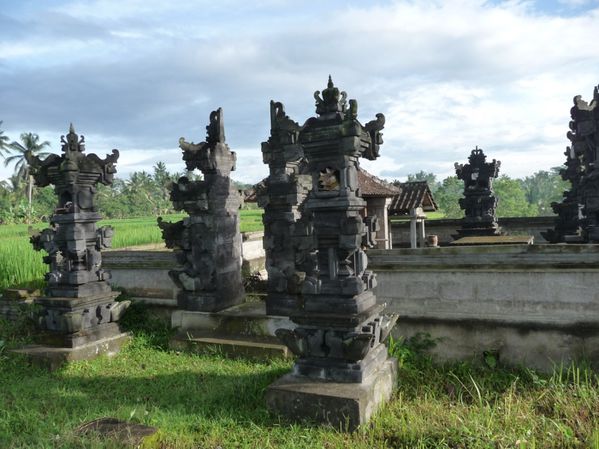 Endless vision of green and yellow rice fields, it's time for breakfast!