As an ancient art and tradition, there are plenty of different balinese dances known all around the world. The one I am showing you here is the "Legong" one. This dance is supposed to apaise the gods and bless the village.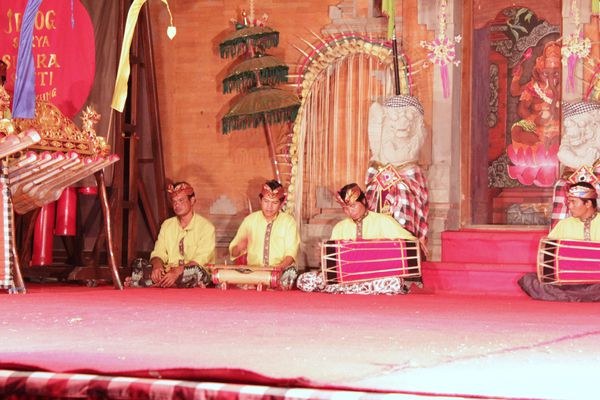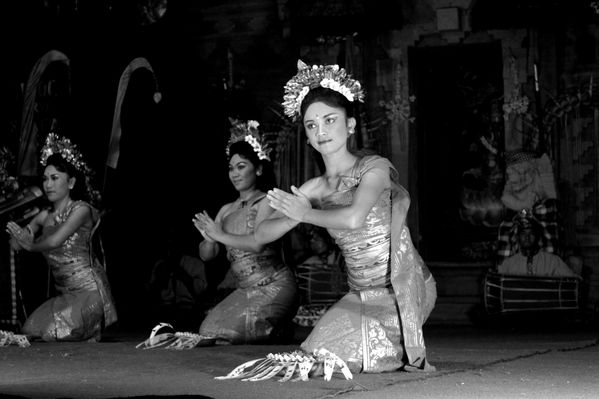 To be honnest, I am still confused about their performance... this dance is about isolation of fingers and facial expressions that are more than scary! It is so weird!
Their posture doesn't look natural, even if the performers are smiling during the whole show, I can't help but feel the pain for them!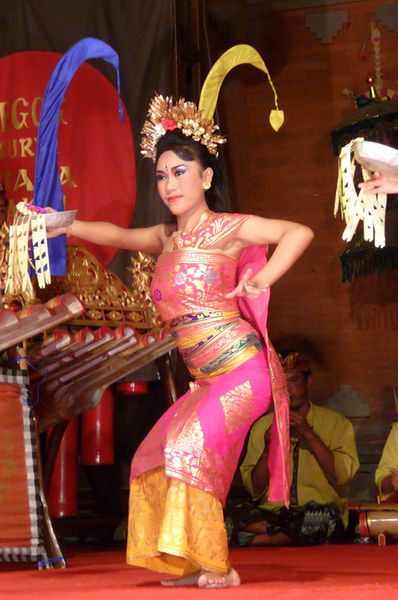 The show is divided by acts telling you a whole story from the farmers cropping to a fight for a woman...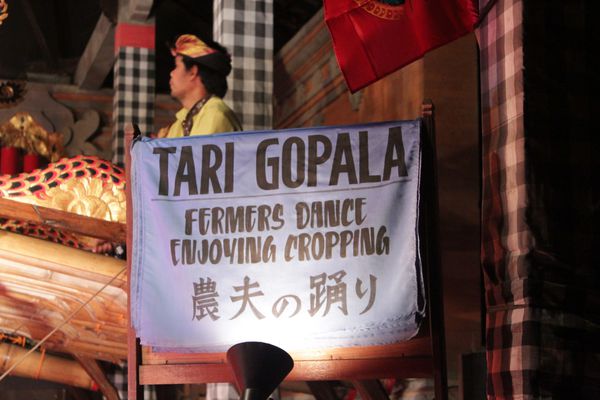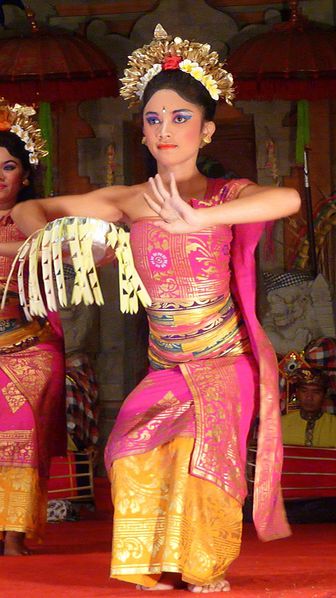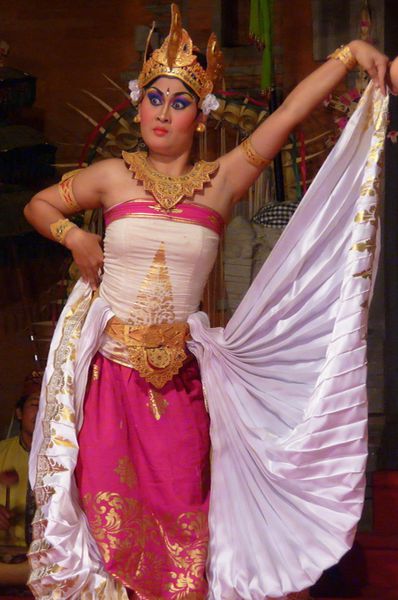 The dance is involving the gamelan orchestra as well - a mix of bamboo flutes and drums. The sound from their instrument is very loud when you are sitting on the first row.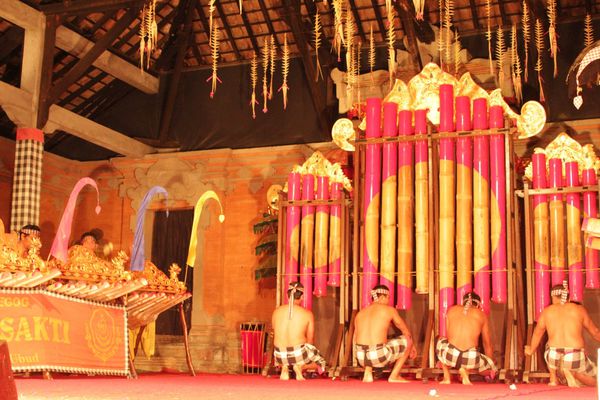 To better hear it, the artists even invited us to go on stage and sit under them to feel the vibrations on the floor. It was an amazing feeling.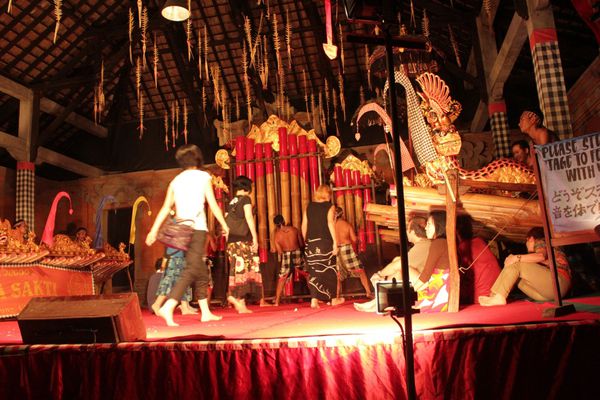 No other dance shows for us during our stay as we couldn't get an other impression than the first we had... all of this is so weird!