A great cooking lesson, always start with a visit to the local food market.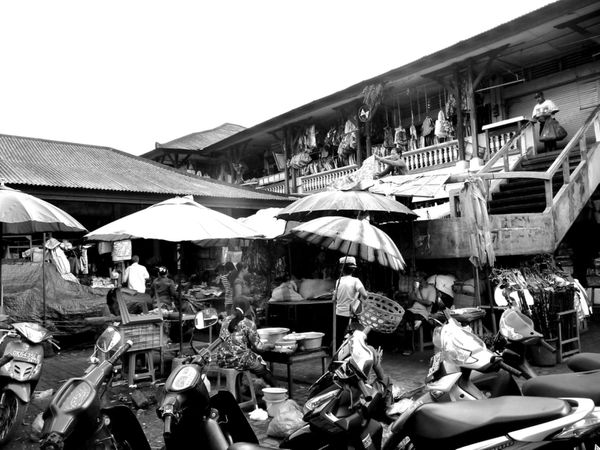 A busy vibrant market is situated next to the main street in Ubud. It is a fascinationg place where you will loose your senses... between the strong odor of spices, the fishes exposed on the sun and people speaking loudly around you... you feel lost in the middle of no where!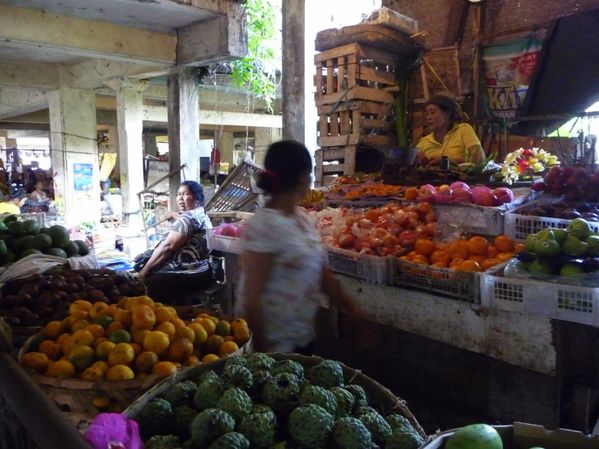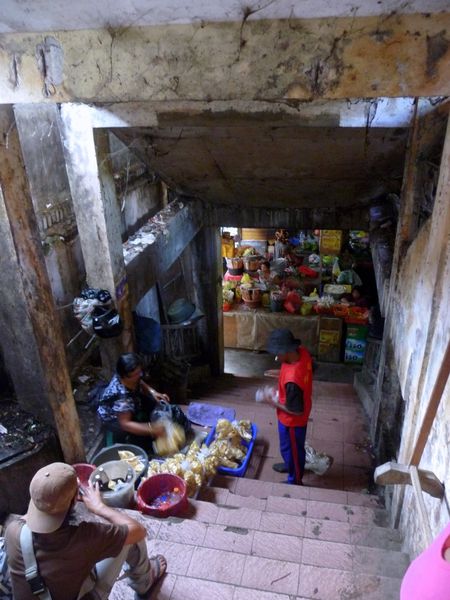 Our chef explains us that today we were just going to the market to see the different ingredients, to show us the place and to start the cooking class with a real immersion in the balinese culture. It is best to avoid buying meat or fish here as they can stay the whole day on the sun before the customer pick them up!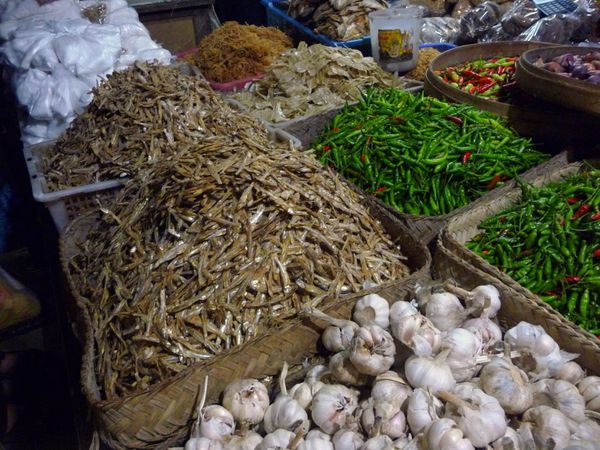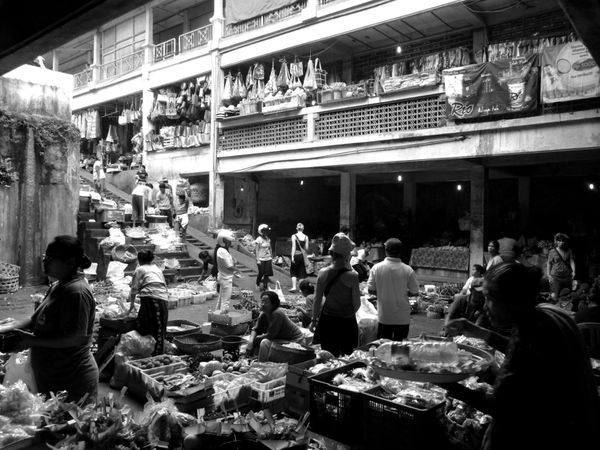 Better choose to go home with veggies and fruits as they look healthier than the fresh products.
It is also the place to try different balinese cakes prepared in front of you. Remember... lots of bananas, palm sugar and coconut.