You will find plenty of dive centers on Trawagan. I decided to choose one with french spoken instructors as I never dived since I got my PADI in South Africa. Don't ask me why... I tried but everything was just against me!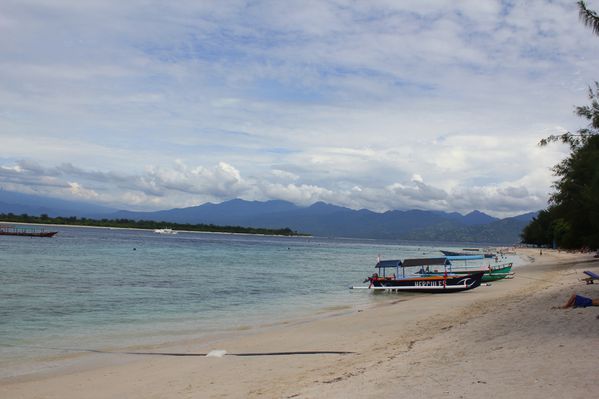 Around here, the water is crystal clear and it is also known to be the "tutle capital of the world"! Not a bad start for me!
There are more than 18 dive sites the island and to protect them, the indonesian government has created an eco-tax" for every diver to pay.
It was just amazing... I saw my first turtles (one was even bigger than me)! One manta ray came close to me to say hi... and a huge octopus wanted a hug... My buddy also showed me this tiny pygmy seahorses no larger than 2 cm... I would have never discovered all of that all by myself!
And all the classical stuff of marine life : lionfishes, sea snakes, blue ray, mantis shrimp... on different environment from walls to slopes and canyons! Waoooou!!! I was soooo impressed, it was my first dives in the sea and I loved it! After, it is time to relax in front of the sea thinking of all this marine life.