A very popular destination in Yanghsuo is Moon Hill, which literally means Moon Mountain in Chinese. It was named after its shape which is a semicircular hole through the hill.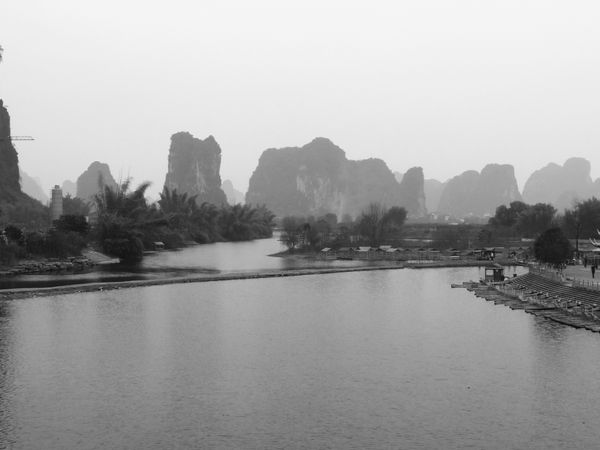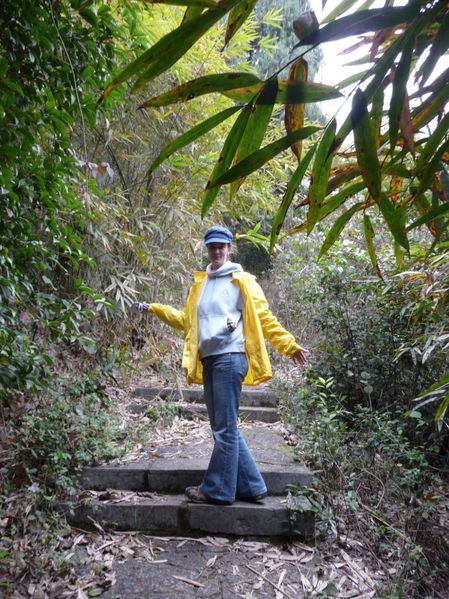 We arrived there on our bicycles, ready to start the climb to the top of the arch. At the entrance of the park, we were surrounded in two seconds by hordes of old ladies trying to sell us water or coke… as if we were looking tired! ;) They were very pushy and followed us until the beginning of the stairs… until we started ignoring them.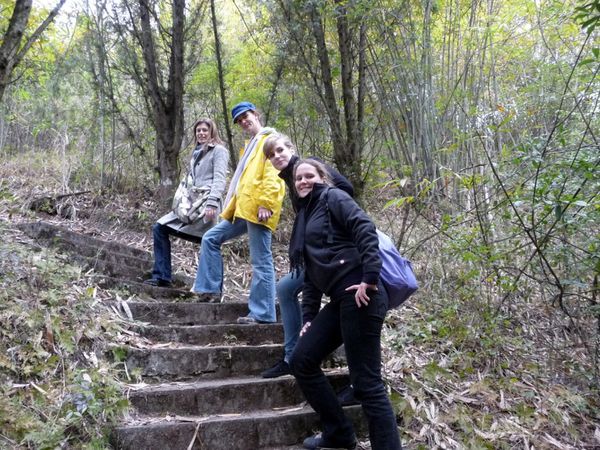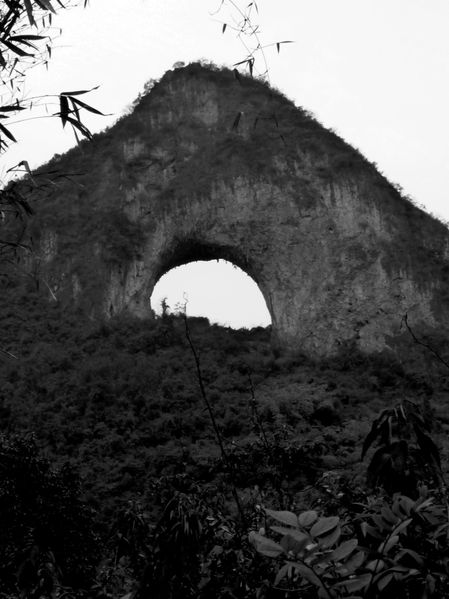 But you need more to discourage our proud troop! Starting with the climb now in this cold weather, I was sweating in two minutes and had to stop frequently on the way up.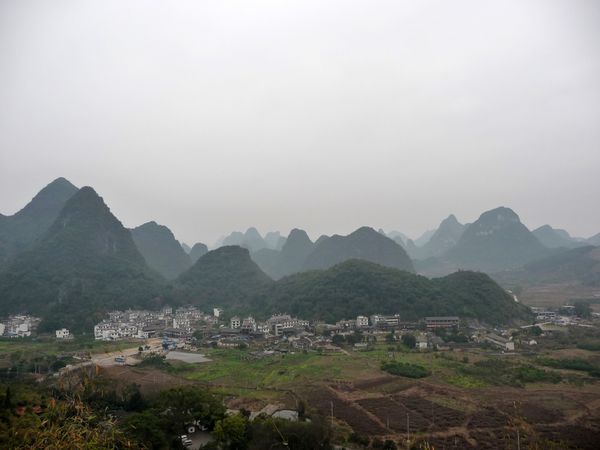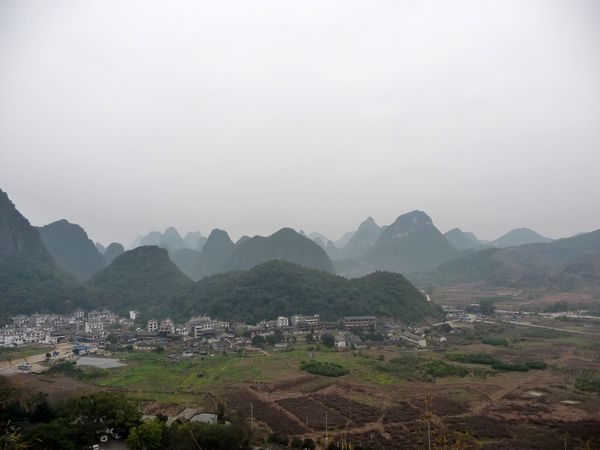 With minimum 8 layers of clothes, a hike, even a small one, becomes difficult to manage.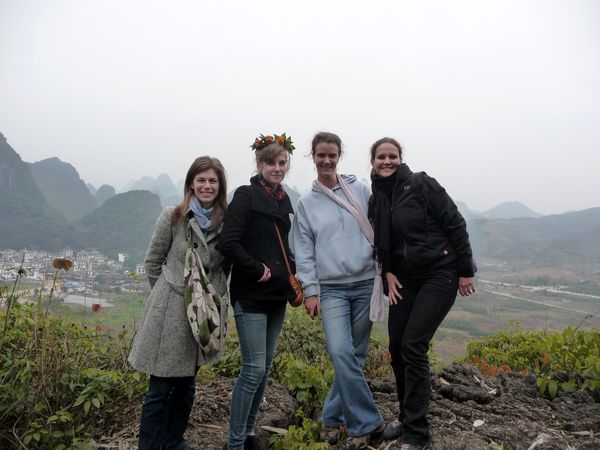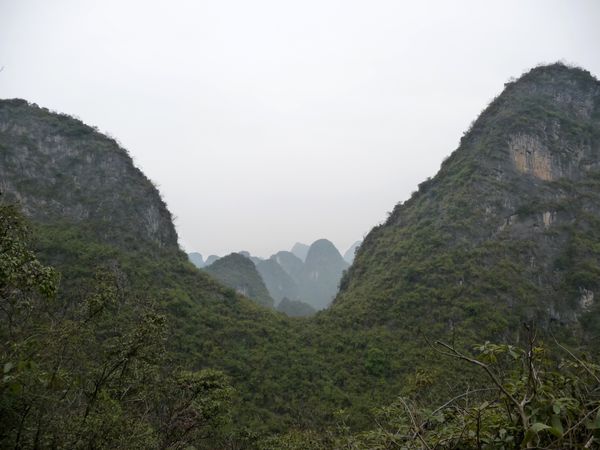 From the top, the panoramic views of the surrounding are a great award.
We wanted to climb to the summit of the arch but we couldn't find the way up. Also the night was slowly coming and we couldn't think on being cycling without any lights around to get back to our guesthouse. So to compensate we started a crazy picture moment time!