Locally held on 2,5,8,12,15,18,22,15 and 28 of every month (yes the dates are strange but why not…), the Fuli market is a typical local Chinese market that we had to visit!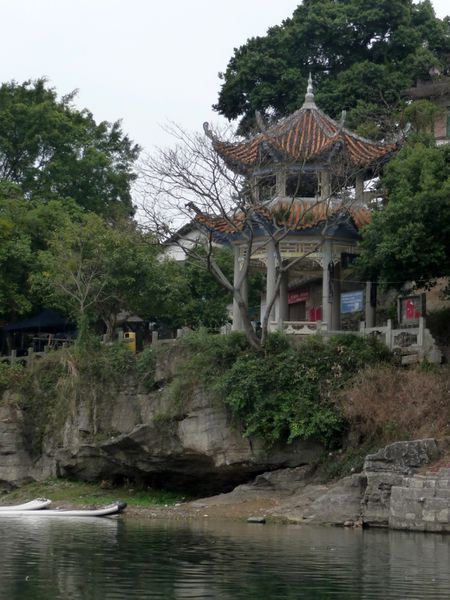 After our bamboo raft, we ended up at Fuli town for a short visit of the area. Our guide told us we had 20 minutes to go around and to be back to the boat on time. Luckily, he was not aware that we had our secret weapon with Morgane who speak A LOT (yes, compare to westerner standards she is really good) of mandarin and started arguing with him, well done girl!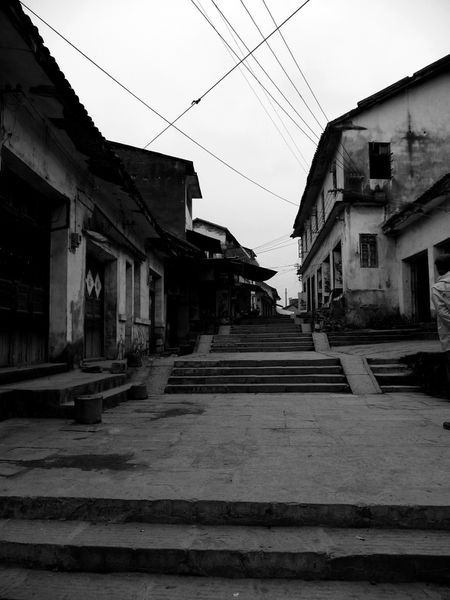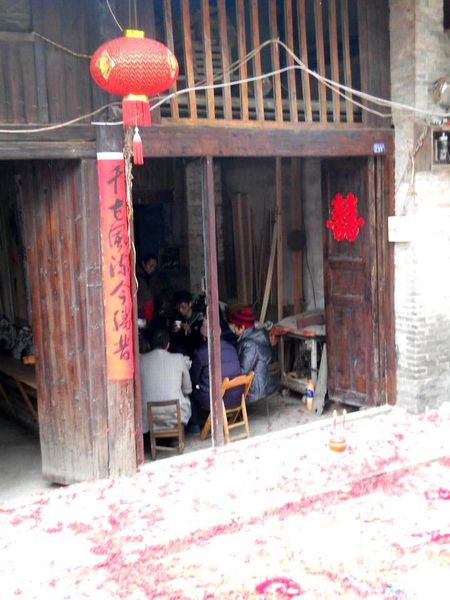 The beginning of the village is full of small tourist stores with local products as painted paper fans, beautiful (or not) paintings, hand-made shoes and gloves (very useful for this season…but way too expensive for what it is if you want my opinion).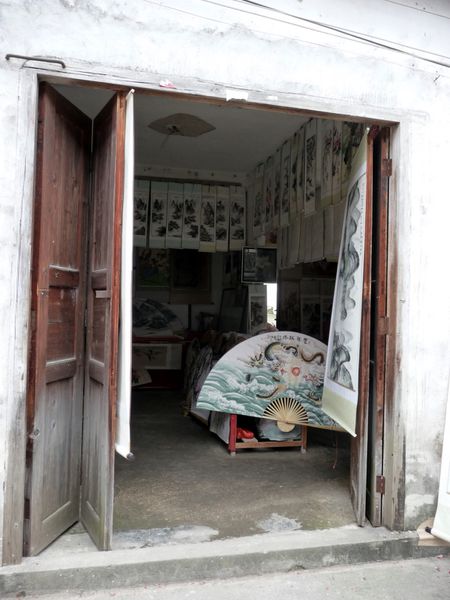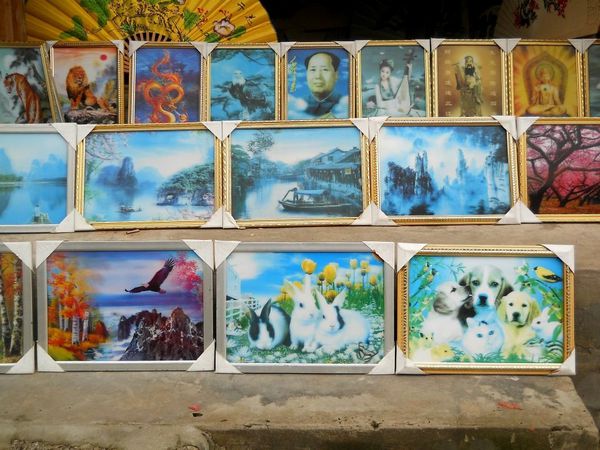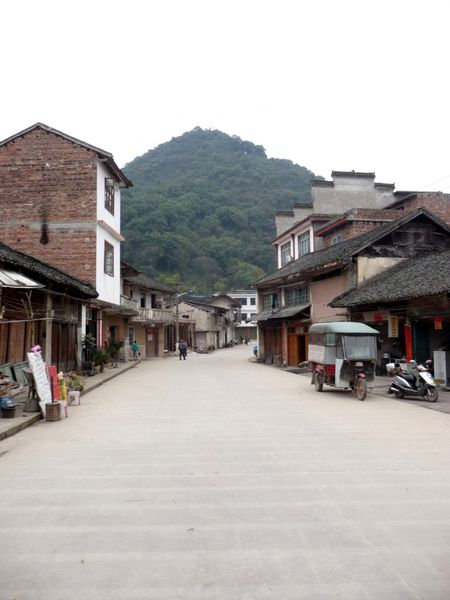 This part of Fuli is a bit remote with very old houses and small streets. We only met few people; the major party of the population should have been around the market at this time of the day.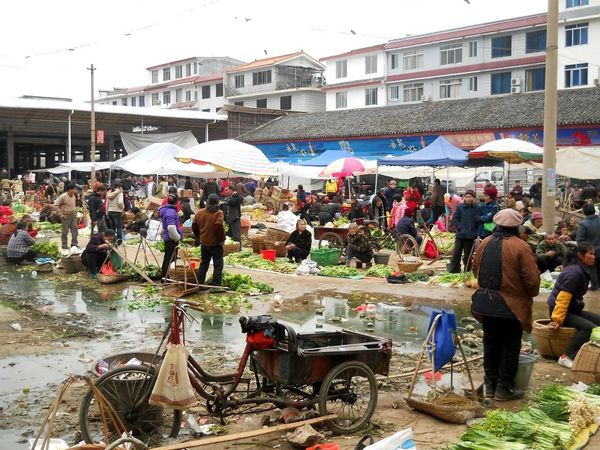 Speeding up our walk, we ended up at the local market in the middle of red meat, veggies and dirty wet floors. At one display, locals were buying toilet paper at weight… (I am not sure of the English translation for this but you surely can see what I mean in the picture).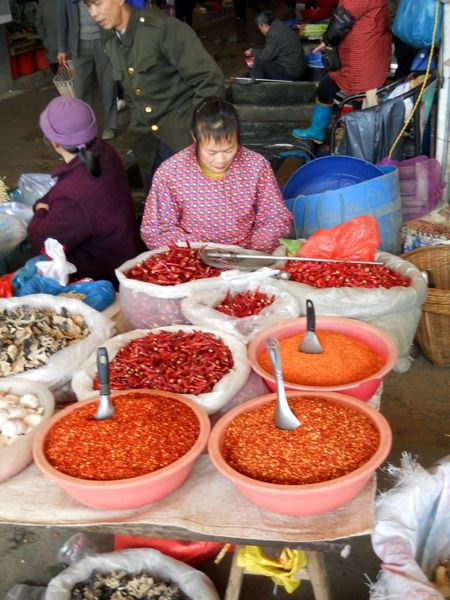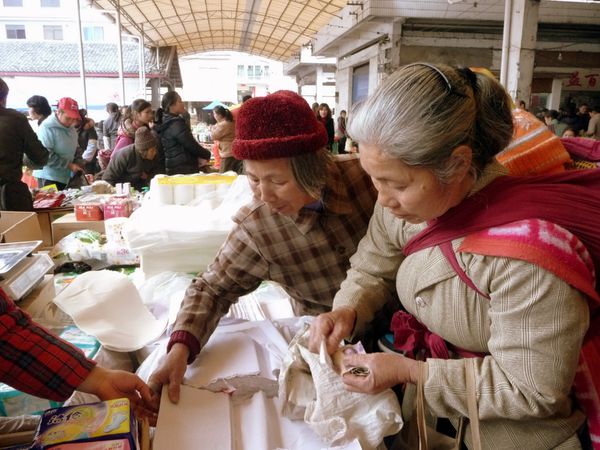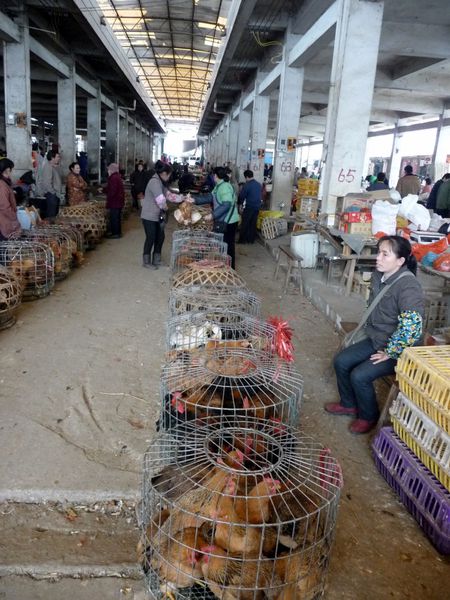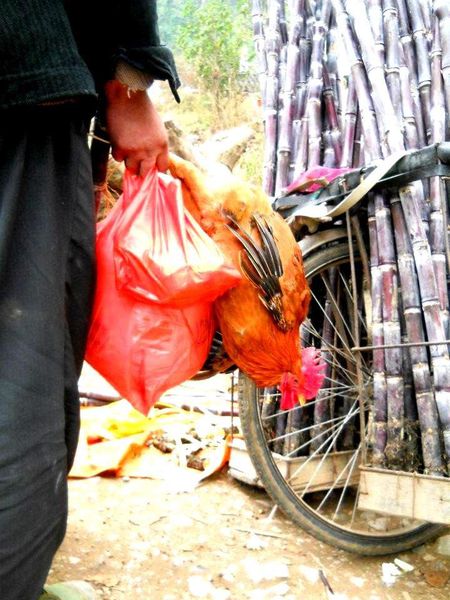 Also the meat-fish section of the market can be a hard part of the visit if you just ate so better go there before lunch or far away from your breakfast.