The weirdest day ever in Xi'an… welcome to Disneyland!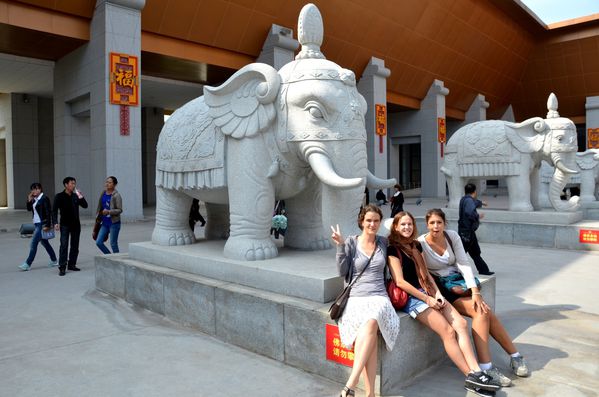 I am kidding.. .we are supposed to visit an ancient pagoda today. I am sorry I can't even remember the name of the pagoda we are supposed to be here for!
The only thing I can remember from this visit is the weird feeling of being in a new type of Chinese Disneyland.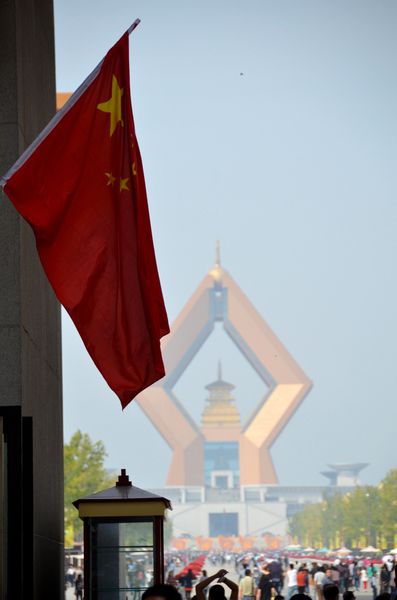 After two hours of bus (again!!!), we ended up in front of this strange pagoda (which doesn't look at all like it was supposed to be…) The journey starts with the feeling of being in the wrong place by mistake… in front of us the renamed for this special occasion "the Renault Pagoda".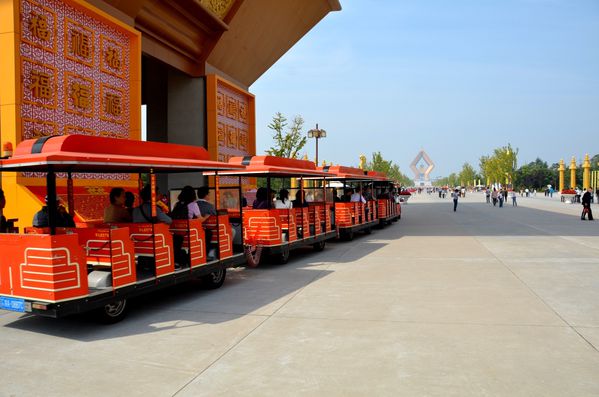 Everything around us looks 100% new and there is nowhere the sight of an old pagoda as described by different guides of Xi'an… are we in the wrong place? In China, you never know if you did take the right bus or had the right pronunciation so it could be possible…
After hundreds meters in the huge and hyper clean alley, we can see the sight of an old building on our right. Without any hesitation we leave the "Renault Pagoda" behind and we end up in front of an ancient pagoda (rebuilt). This was the place we were looking for… still not exactly what we expected but much better than the first picture of the yellowish modern pagoda!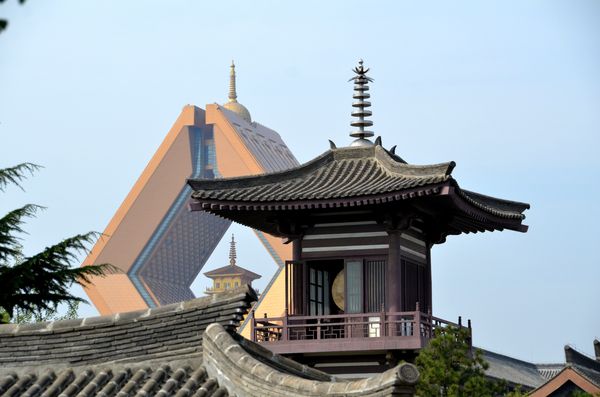 We had the chance to see the fingers of Buddha (yes we did, com'on!!!) and take some crazy pictures before heading back to our guesthouse for a welcome rest after this amazing discovery.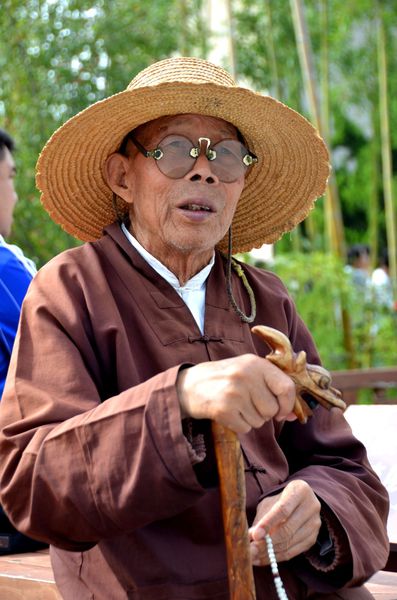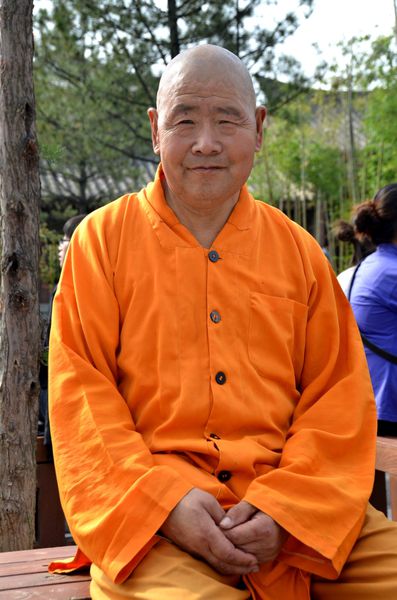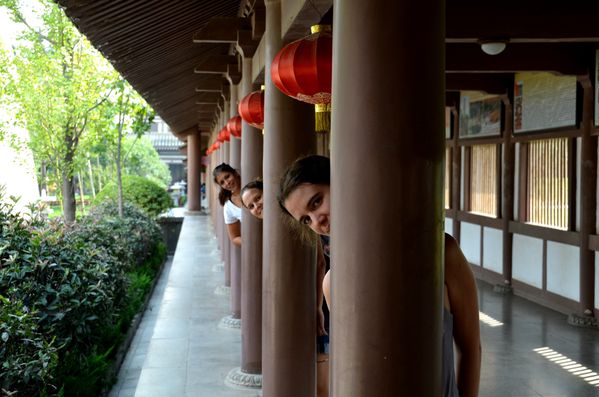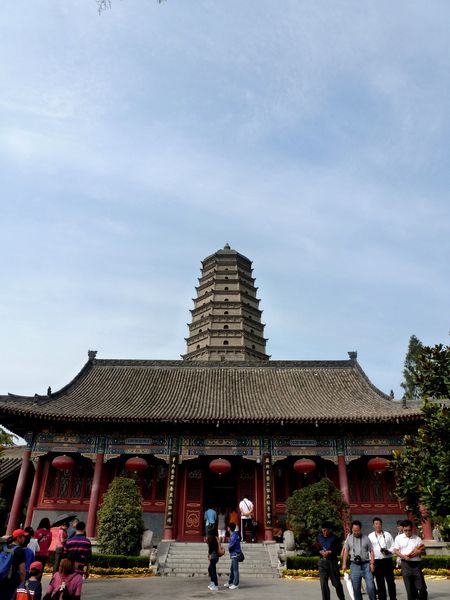 Except if you wish to feel like in a parallel fantasy world, I would say there is no need to plan a visit here. There are other places around Xi'an who are more worth it!