First day in Xi'an and we decided to go see the Terracotta Army.
Best decision ever as it was a relatively calm day for tourists and with the long week end coming up, the following day will see thousands of tourists trying to catch the bus to this place!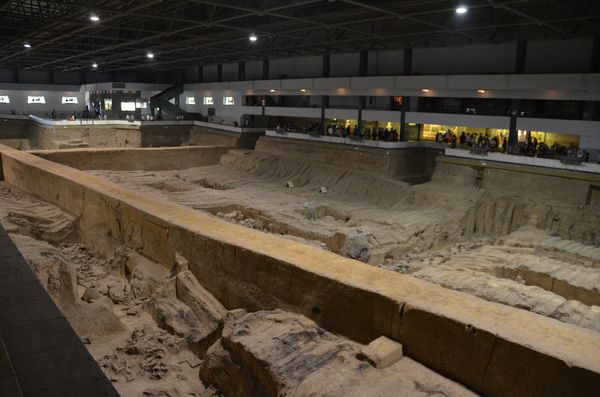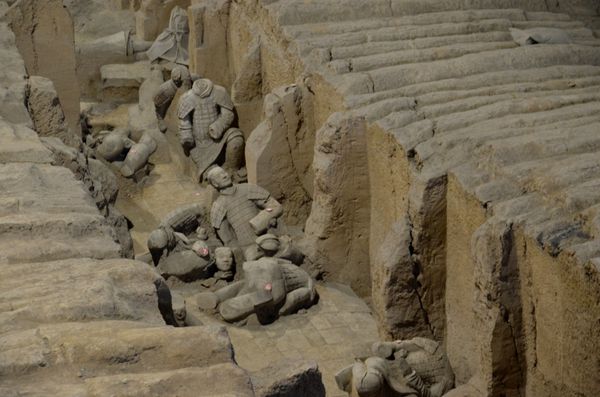 The Terracotta Army is hundreds of sculptures including warriors, chariots and horses. This army was buried with the emperor in order to protect his tomb in his afterlife. It was discovered in 1974 by a group of farmers when they were digging around the Qin Emperor's tomb. It is the most significant archeological excavation of the 20th century… but to be honest I was not that impressed!
The first and second Pit are not that impressive. However the third one cannot be missed! There is hundreds of warriors in life-sized and few horses arranged in battle formations waiting for their emperor. As you cannot come close to the sculptures, it is not that easy to admire the details of each of them.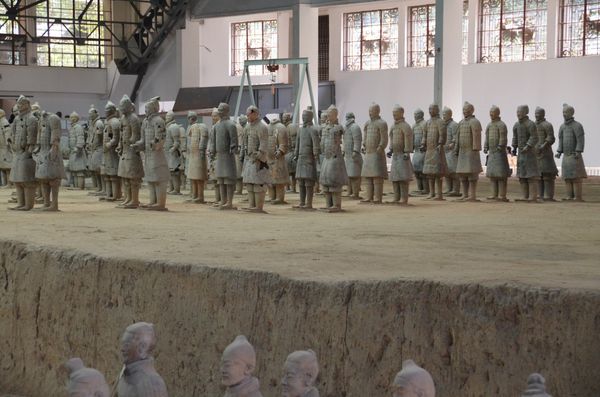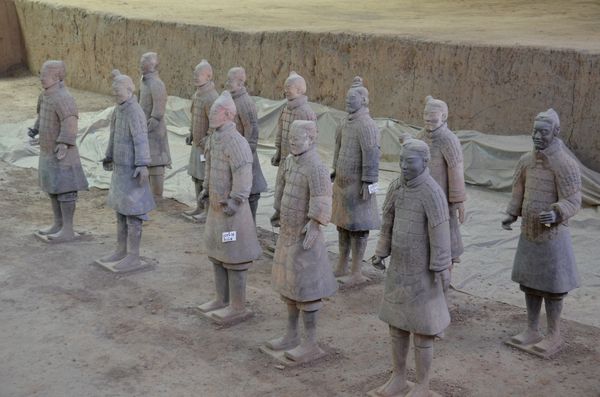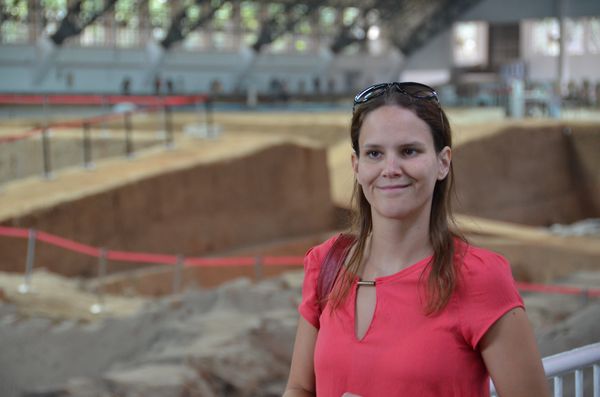 It was nice to discover this huge archeological site but few questions remained in my mind… some of the warriors looked "fake" to me and I was so angry with myself to think that way!! This is only a personal feeling and I do not attend to hurt anyone here. Seriously is that the site everyone is looking for? I even asked myself if I was not an a "second terracotta site" next to the real one.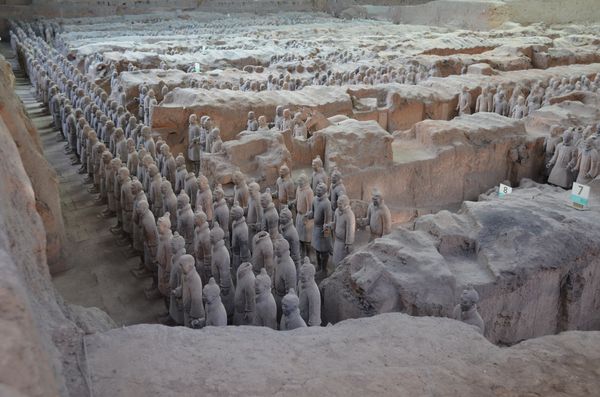 It is said that over 8000 warriors have been found around this site and I was wondering where are they now? This site is also listed as a "world cultural heritage" by Unesco since 1987. I learned some pretty cool stuff about this warrior such as only their legs were solid but the rest of their body remained empty and they previously had real weapons but it seems they were stolen when found.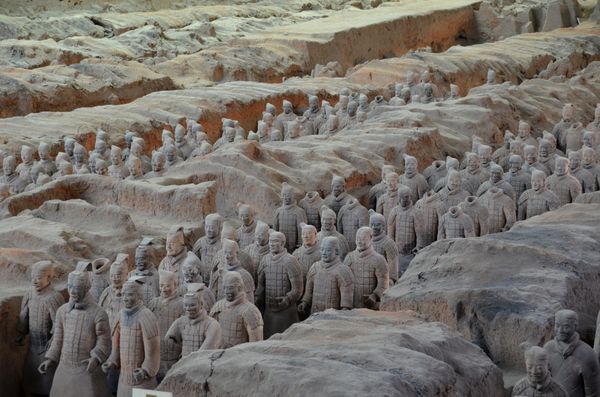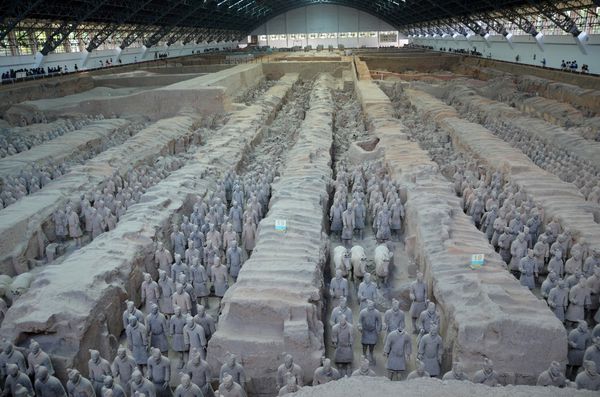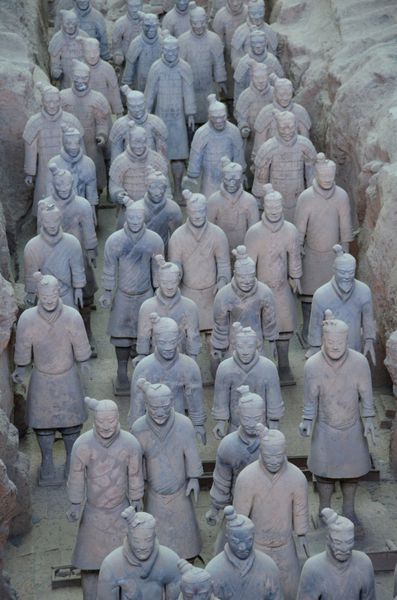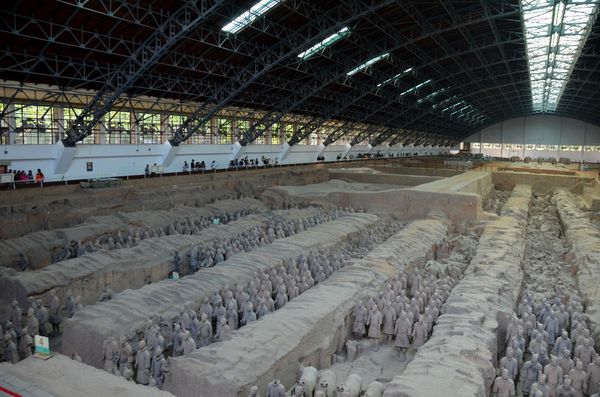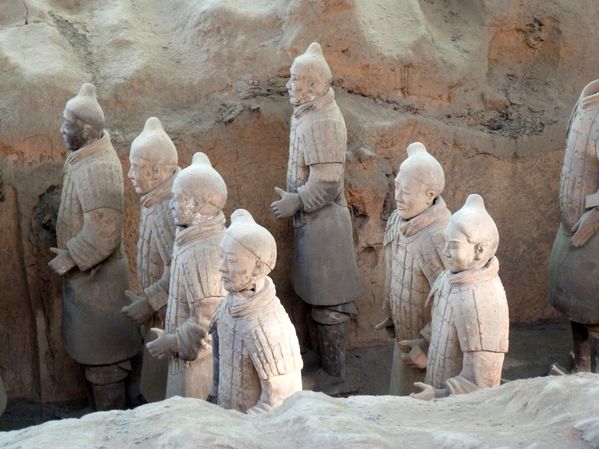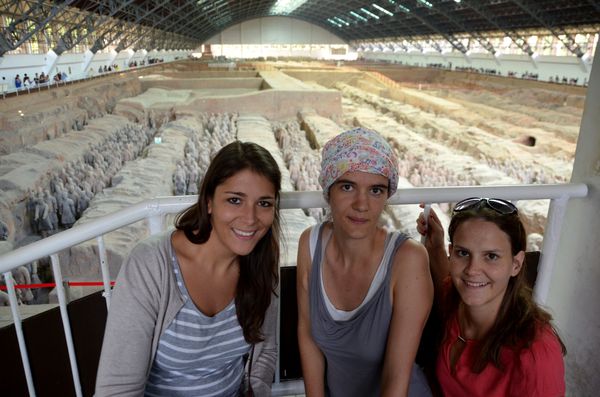 So a mixed feeling for this site, I would have loved to enjoy it the way all the guides are doing it but it was not the case. I am happy I went there and see this treasure by myself but it is definitely not the first place I would recommend for travelers to China.