It's a beautiful day and we are going to visit the Mount Hua. Of course, we cannot escape the first step of this visit: a nice and long bus ride to get there!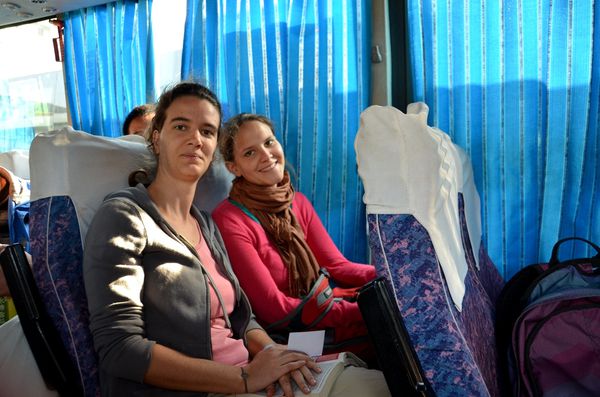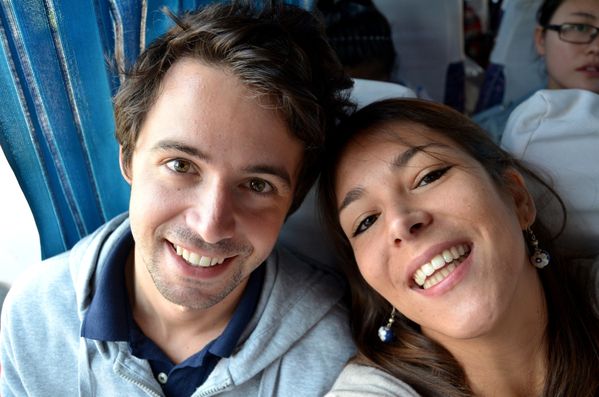 We are starting to get used to buses these days even if it is also a bit tiring to have to do 4 hours on this seat every single day… The Mountain is located at 120 kilometers east from Xi'An and with the busy roads, 2 hours are the minimum to expect to get there (or how to find the perfect time to sleep during a holiday)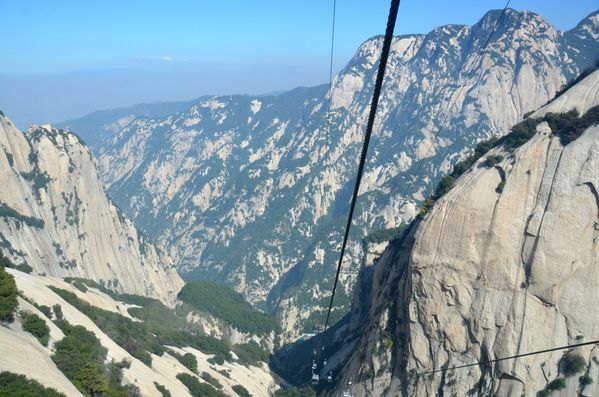 Named after his shape, "Huashan" in Chinese means "Flower Mountain" as from far, the 5 peaks look like it. It is known as "the number one precipitous Mountain under Heaven" and is one of the 5 sacred mountains in China.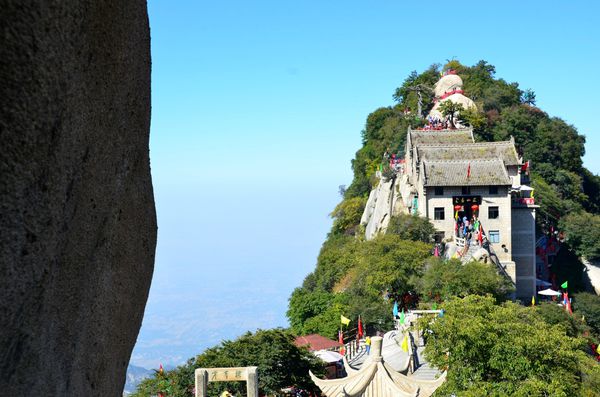 If you want my opinion, do not miss it if you are going to Xi'an!! It was my favorite place during these long week end. Naturally famous for its narrow paths and precipitous cliffs, you can expect breathtaking landscapes from the top of the mountain.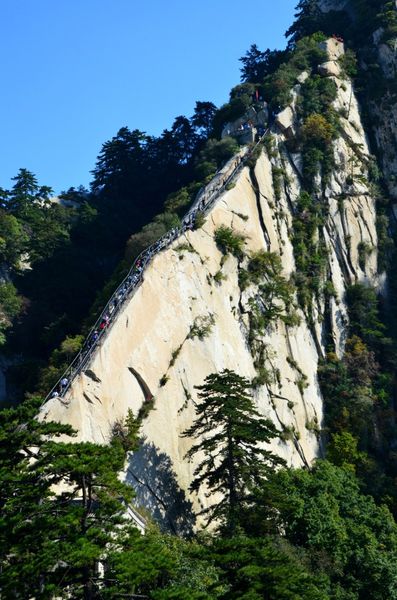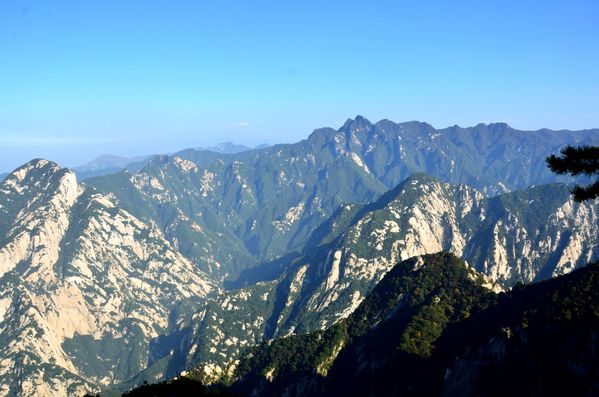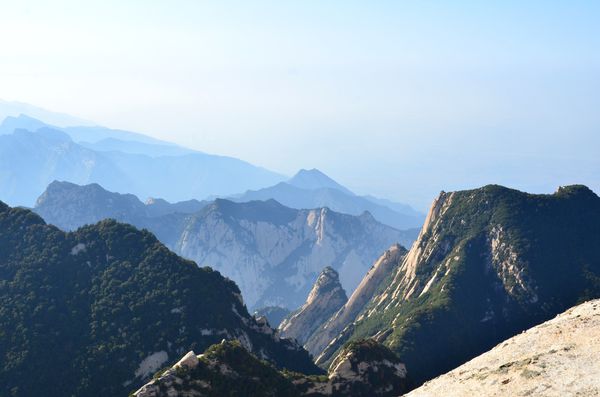 On the top of some peaks you can find beautiful Taoist temples. One custom is to buy a golden lock and lock it to the iron chains on both side of the Gold Lock Pass for families, friends or couples to pray for their safety and health. This makes a wonderful spectacle to look at with the others mountains at the back.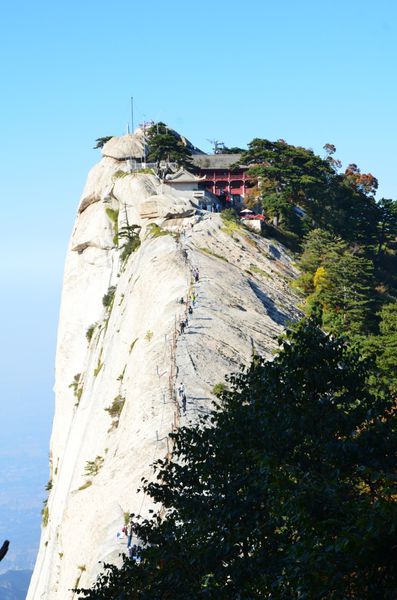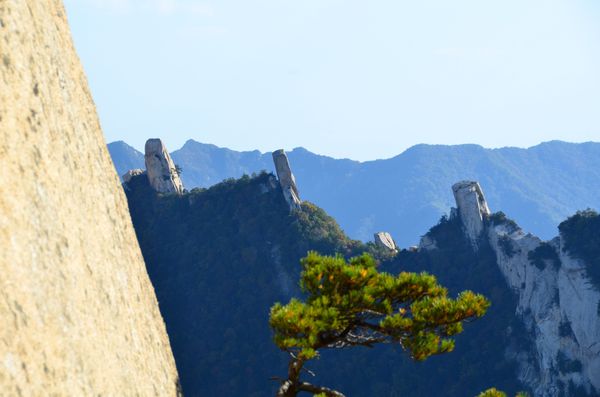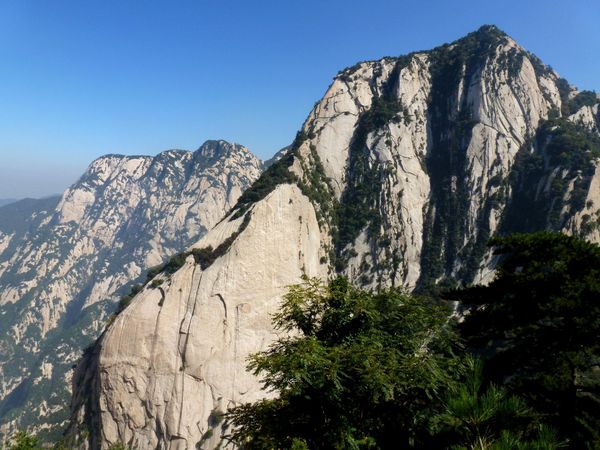 The way up to the different peaks can be very challenging but it is definitely worth the pain so enjoy the climb!