This garden is a traditional Chinese landscaped garden. According to specific rules, each rock, plant or water is placed meticulously around the area. With high building in the background as well as the Lion Rock Mountain and the Kowloon peak, this place makes you forget the surrounding area.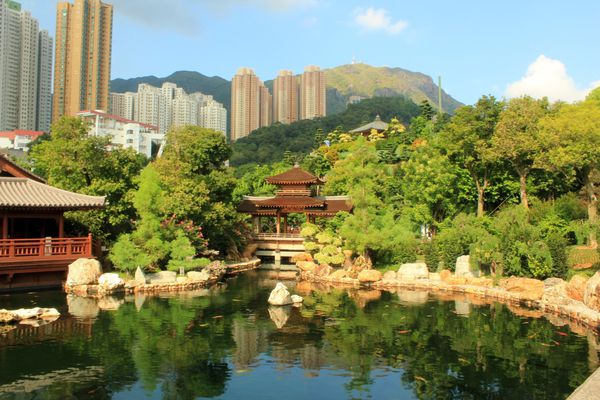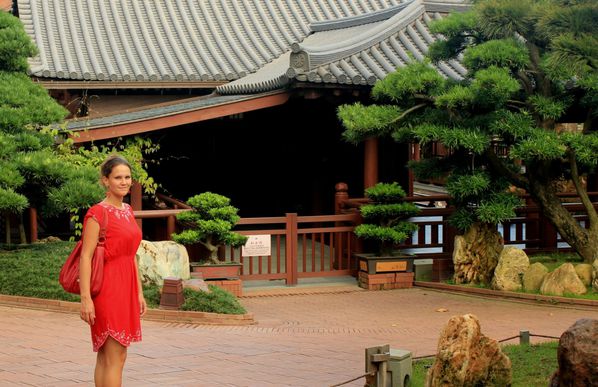 The garden is designed with the intention that visitors follow a one way route. Old trees including Buddhist Pine or Cypress and lotus ponds are paving your quiet path. It is a great opportunity to relax and enjoy the scenery as the garden was not crowded at all!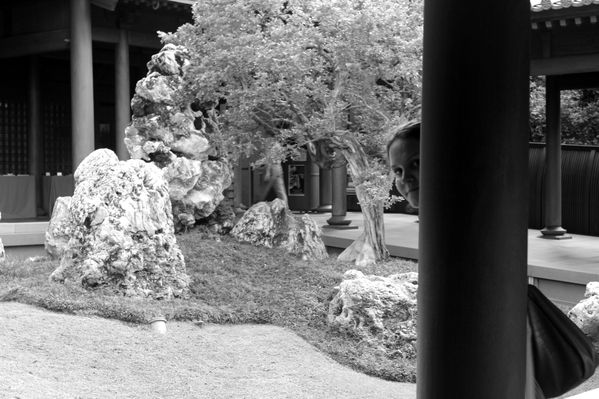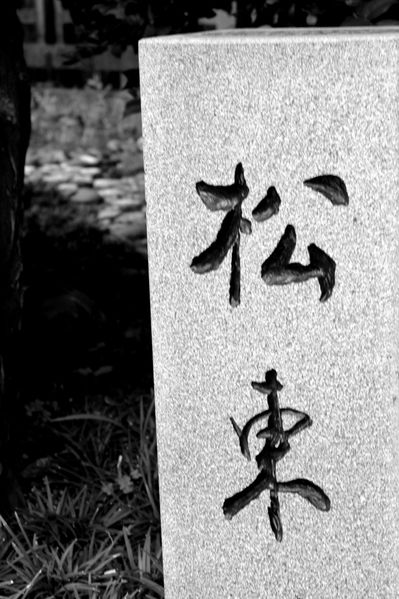 Gardeners are working every day to maintain those beautiful plants as you can see them around.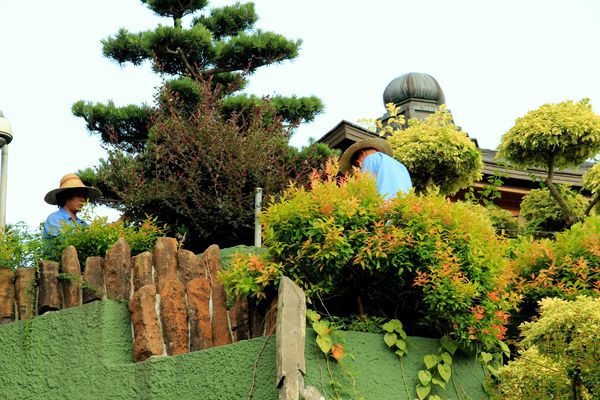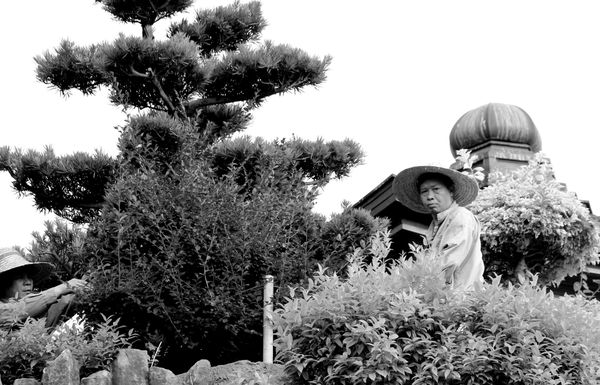 You can enjoy a vegetarian lunch with a view through the waterfalls… I am lucky as vegetarianism is recommended by different Buddhist traditions although it is not compulsory in this religion! If you prefer, there are also dedicated areas for a picnic…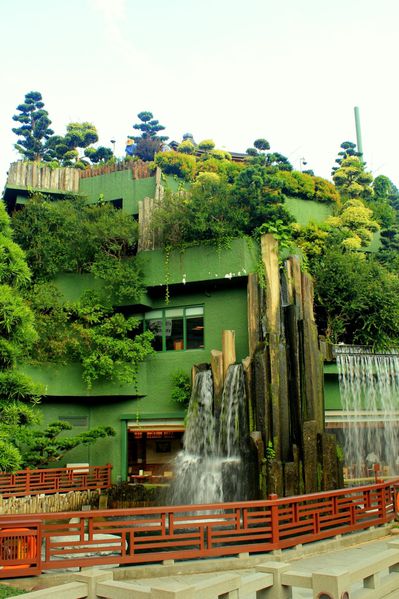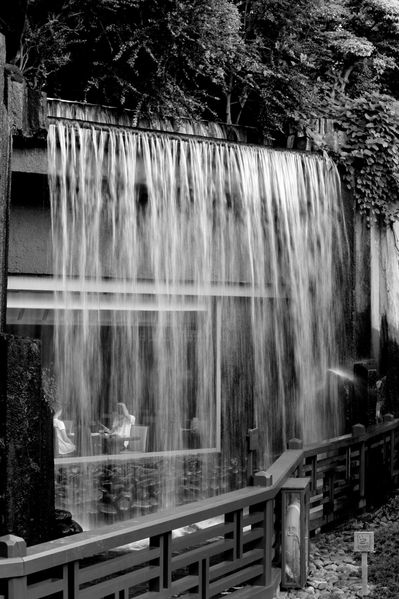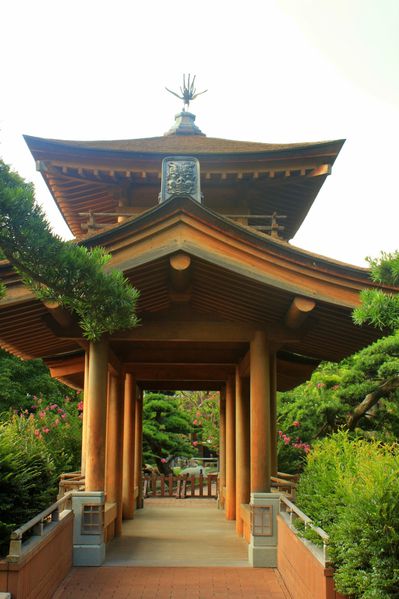 Different structures such as pavilions, tower, and bridges can be found in the park. The most impressive is the gold perfection Pavilion linked by red bridges which is not accessible to visitors.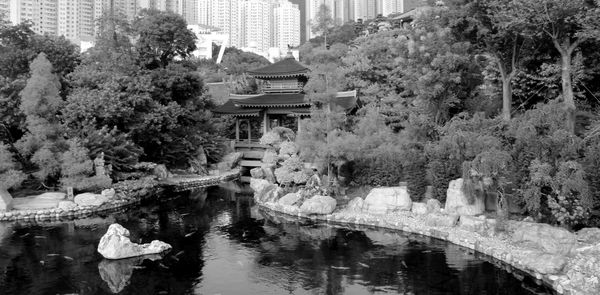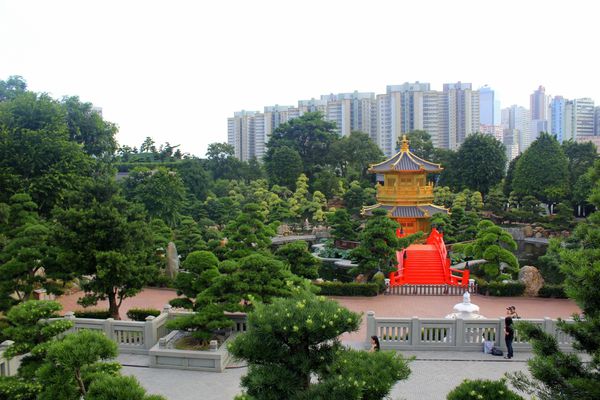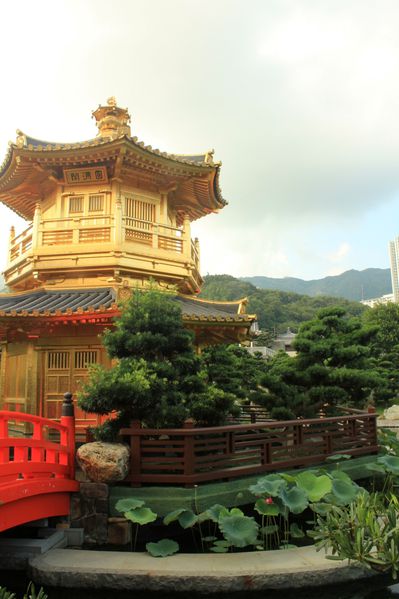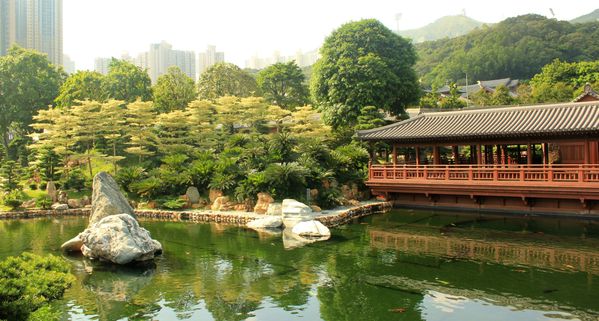 By the way, there are many garden rules… as you can see, you are not allowed to several behaviors… And if you think that who could have thought about paddling in the middle of the lotus pond, do not ask me I am still wondering where this list is coming from!