The Chi Lin nunnery is a Buddhist temple located in Kowloon. It was founded in 1934 and recently renovated to resemble the Tang dynasty monastic architecture and is now home to 60 nuns. With its 30.000 square meters site, this place is a perfect quiet retreat from the city surroundings during the week end.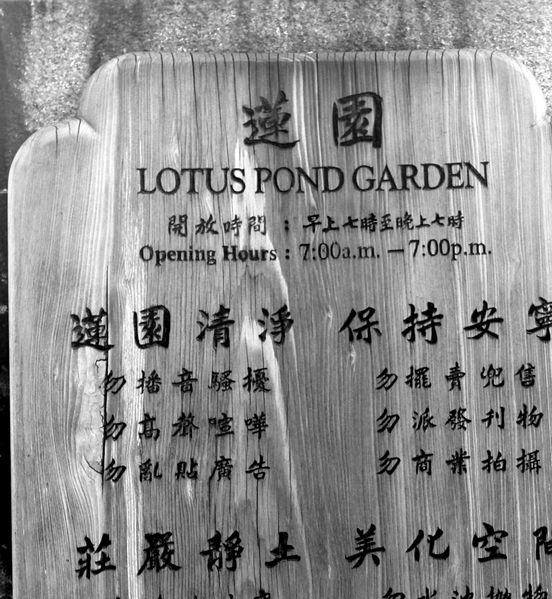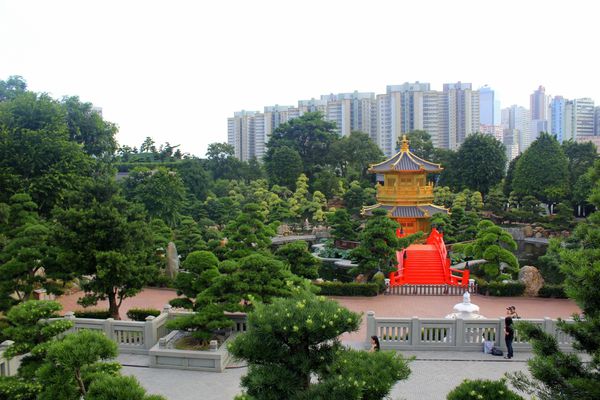 We were supposed to go there a while ago but who could resist a nice sleep in on Sunday followed by a huge brunch? By the way, if you plan to take pictures with your tripod, forget this idea as they are not allowed in the area…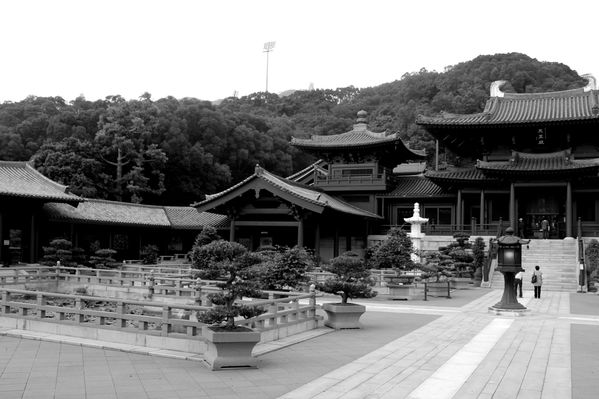 There are 3 courtyards and only 2 are open to the public. Inside the first one is arranged a Lotus Garden with bonsai trees in pots and lotus ponds. All around, corridors with colonnades provide you a beautiful view on the surroundings.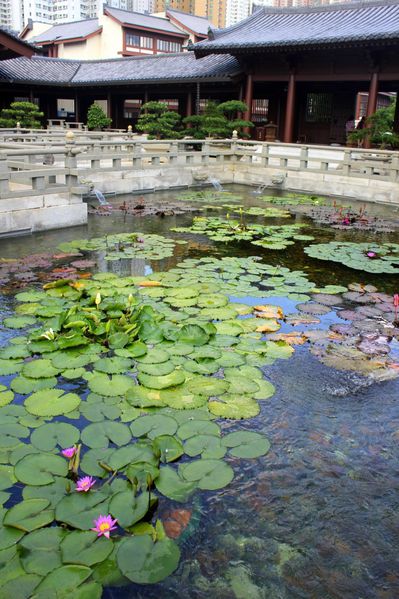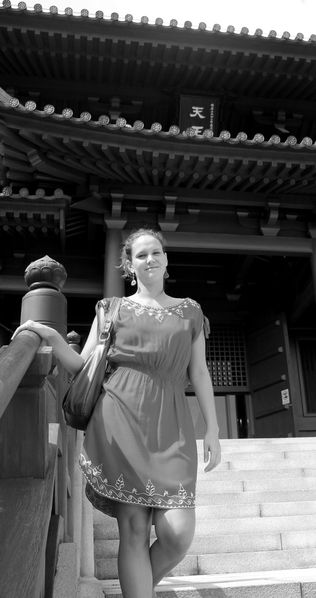 On the opposite you can find the Hall of Celestial Kings where Buddha is seated.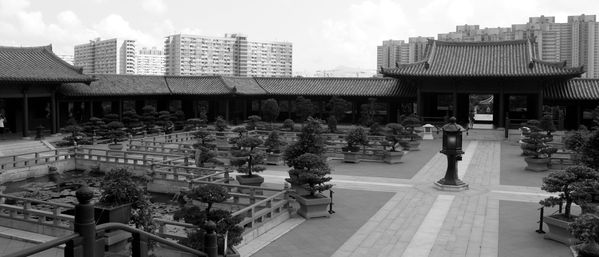 The second courtyard offers various halls with different bodhisattvas (someone who lives to achieve Buddha hood) and several other gods and goddesses. The atmosphere around those halls was peaceful as we were listening to Zen Buddhist songs. And unfortunately we were not allowed to take pictures of the statues.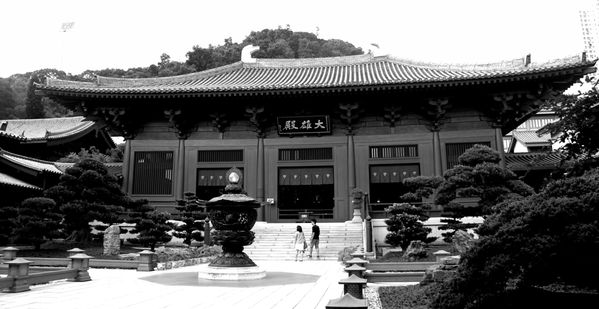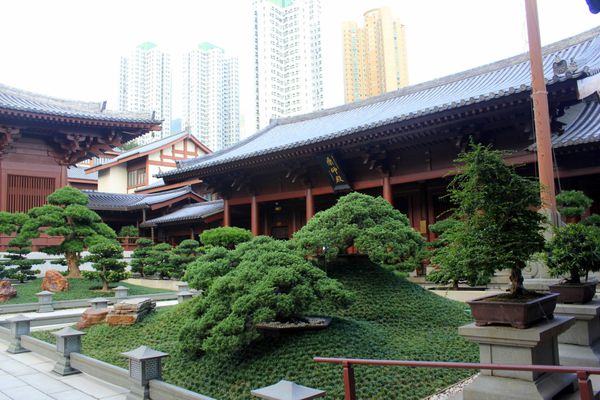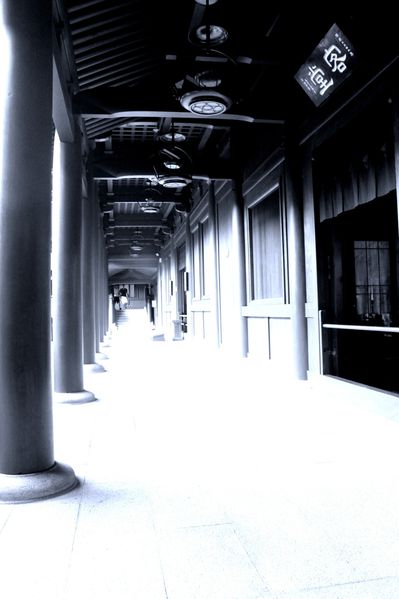 Compared to the small temples I have been visiting so far, this monastery really gives off serenity and relief! I can't wait to discover bigger temples around Asia as I heard some of them are magnificent!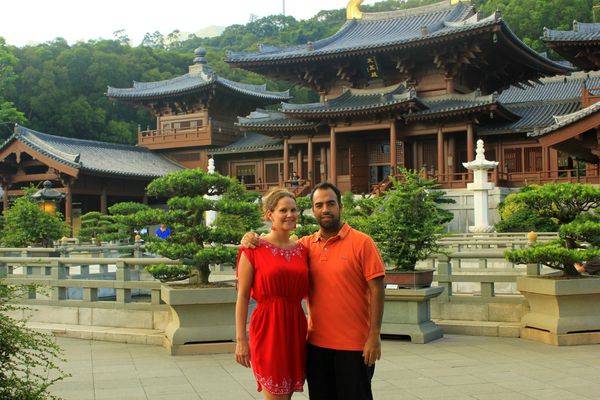 Since few years, the nunnery is also managing the Nan Lian Garden situated across the road.