Getting close to finish this Hong Kong Trail in a record time! And that's not easy considering the current never- ending rainy season in Hong Kong…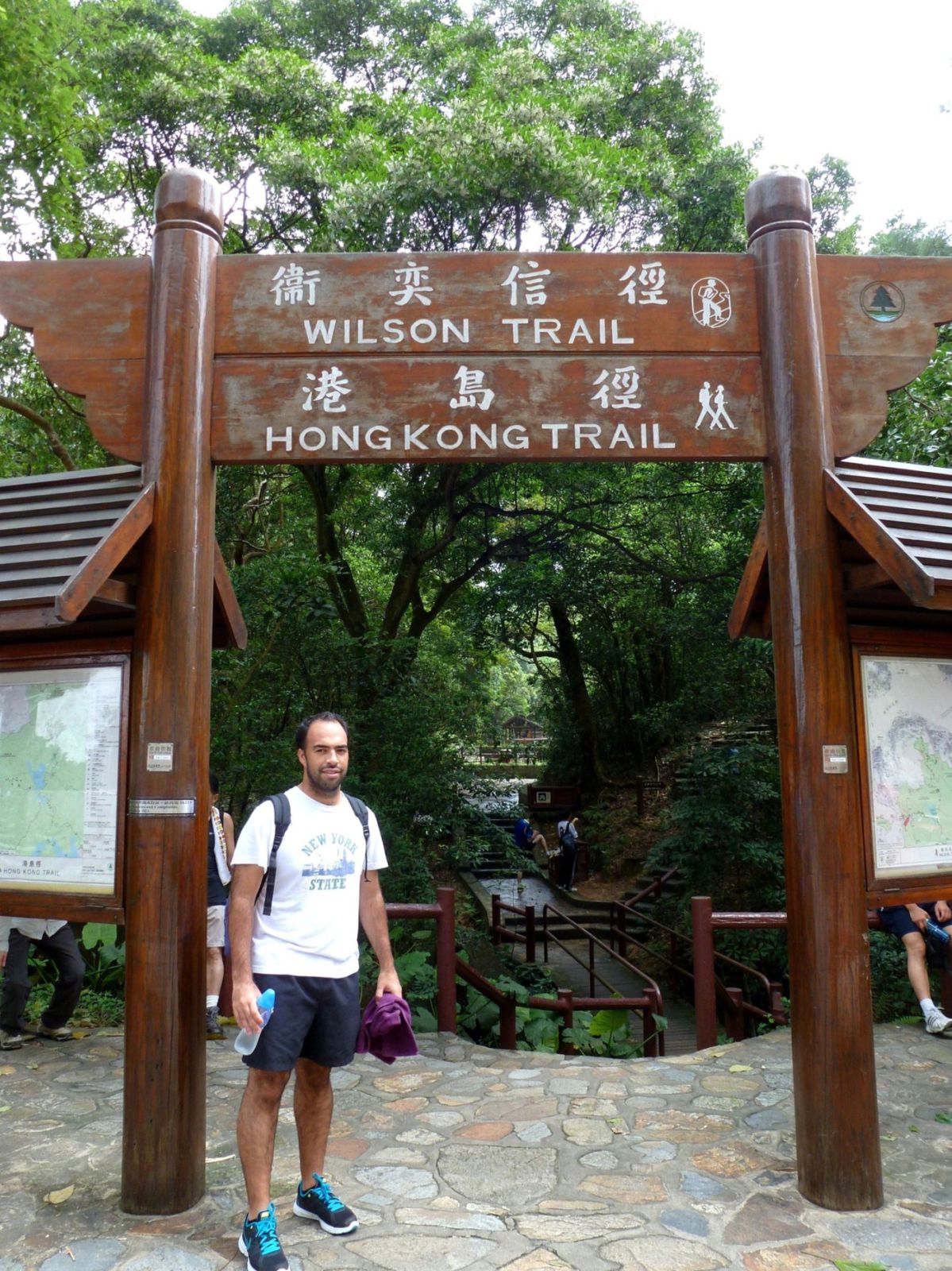 This time, we hiked the stage 5 & 6. The stage 5 is supposed to be the hardest one – with plenty of stairs uphill and downhill… I won't recommend it on a very hot day but it is very manageable to do it with the current weather. I started counting the stairs going up then I stopped after I reached the 492 something…
The view on a sunny day must be quite impressive. On a cloudy-rainy day, here is what you will get as a reward for your workout! Still not bad, uh!
A bit strenuous but still not too bad to reach the top at the mount Butler and we saw some young kids doing it too (around 9-10 years old )!
Nice to know that from this point, the path is going almost only downhill. I am not too confident as the way down is always more difficult for the legs and with my recent weak-knee, I am not supposed to try 600 something stairs in a row! From there, you will have probably drink most of your water like we did... remember that there is no shop where to buy some until the end of the stage 6.
We made it there, we have to get down now so let's go!
At the end of the stage 5, a concret path marks the beginning of the stage 6. More people around us and a leisurely walk later, we end up in front of the Tai Tam Reservoir with a nice flat walk around it.
There is a small section of the stage 6 who does not offer too much interest with a concret road to follow but soon the small path in the forest starts again. As you will be walking for the next 30 minutes at least in the forest, better use a mosquito repellent spray if you want to avoid getting bitten too much.
A very nice hike for around 2 hours and a half. We came back home and went straight for a small (hum hum) nap before having a nice dinner at home. We are planning soon the last part of the Hong Kong Trail (the two last stages 7&8) with a compulsory stop to cool down and relax at each beach!