The 1st of May was mid-week this year so no possibilities to take a flight to somewhere without having to take at least 2 days off!! And days off are precious in Asia so we decided to hike instead.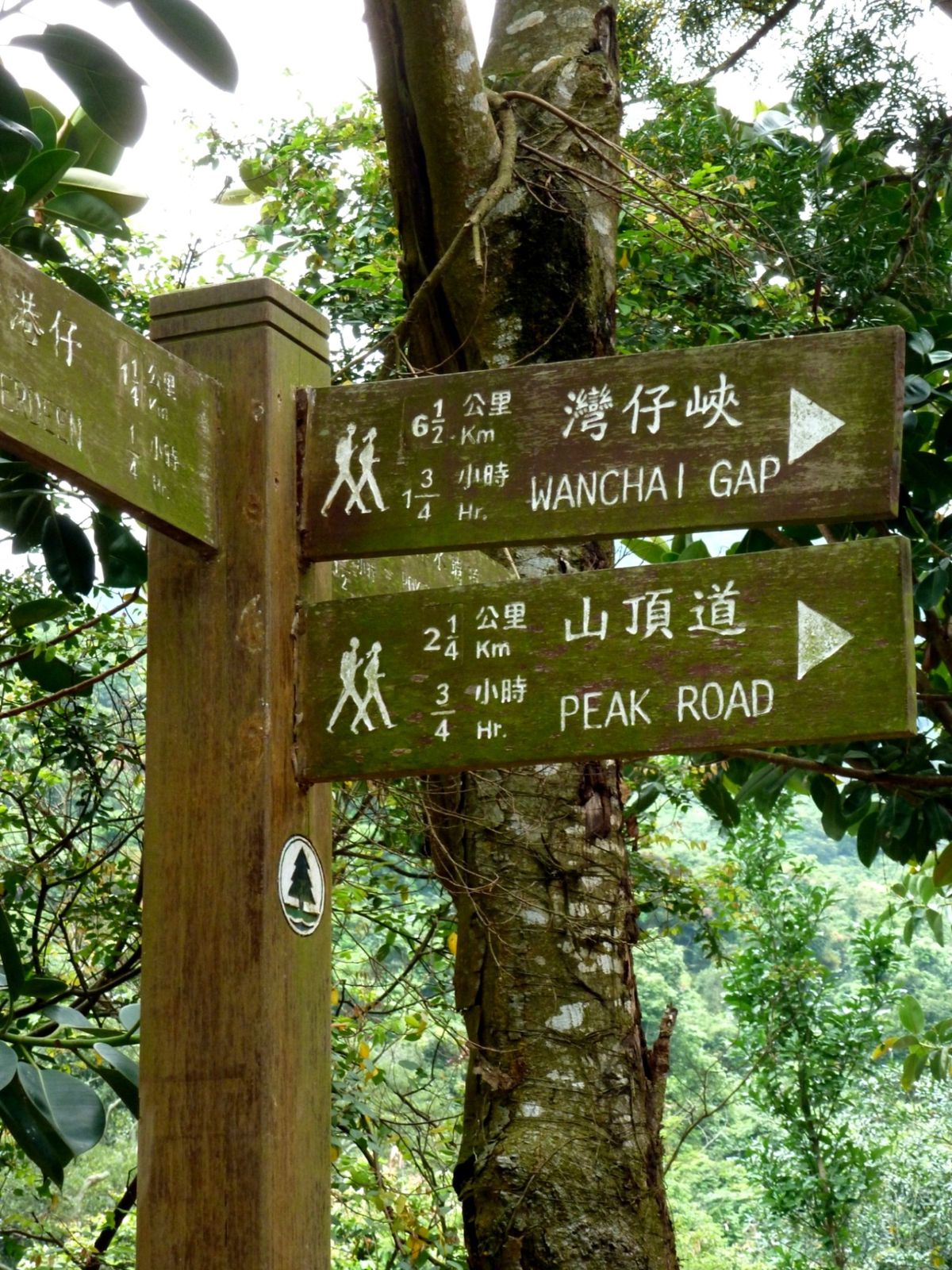 Without being a perfect weather for hiking, waking up very early allows it to go hiking before the rain later in the day... or almost as the rain started before the end of our hike!
if you remember, we have already done the stages 1&2 recently and this one is starting from stage 3.
I bought the "Serious hikes" book which give you the 4 big trails in HK (Hong Kong trail, Wilson Trail, MacLehose Trail and Lantau Trail). Of course, the HK Trail is the easiest one or the shortest one if you prefer.
Divided into stages, the stage 3 has 3 "little shoes" and stage 4 only 1. No I have not been drinking this morning... the difficulty of each stage is noted on a scale using a shoe picture... 1 being a "easy walk" and 3 a " fairly challenging one".
This book is also very helpful when you decide to start the hike in the middle of nowhere as it gives you explanations on how to get there. Explanations which are never enough for us as we always end up searching for 10 minutes the starting point every time but it seems I am just lacking orientation skills...
T3 hours hike for this portion. The whole walk of stage 3 is a mud path inside forests with plenty of mosquitoes if you stop anywhere. So you better keep going if you forgot your insect repellent cream like us ;)
We walked from sign H025 to H050. Xavier even ran for few kilometers as he was bored with my talking maybe... If you are lost at one intersection, look for the couple hiking together as it is the symbol of the HK Trail. However they are no chances you will get lost once you are on track!
Stage 4 is supposed to be only "1 shoe" but I doubt the writer did the hike as stage 4 was more challenging than stage 3; a long slope uphill on concrete killed our legs! Or did he make this portion by car maybe?
15 minutes before the end of the hike, it starts raining... Hopefully we were not too far from the end but still I was afraid to be sick as the rain was quite cold. Next time I will bring my new rain coat!!
The view was almost inexistant this day because of the clouds but in the end the weather (except the rain) was perfect for an outdoor activity before the hot summer months.