After a long summer without hiking because of my foot recovery and the hot weather, it was time to start again our little Sunday sessions!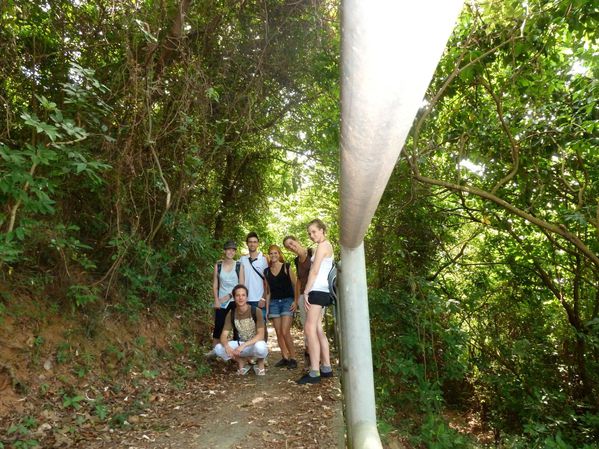 Back on track for a moderate hike from Tai O to the Infinity Rock Pool in Lantau, the team counts 6 members this time.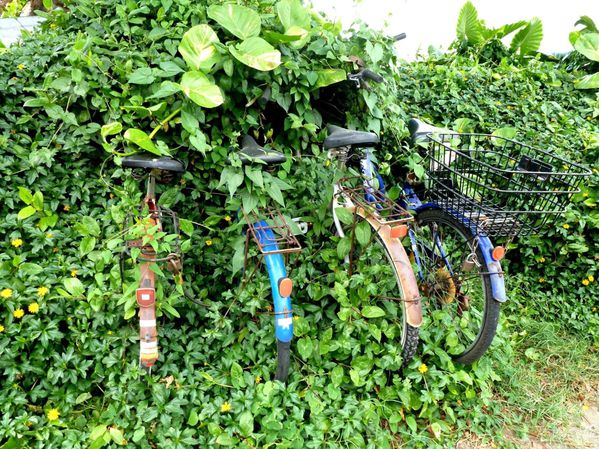 The beginning of the trail is easy, we just have to follow the road until one small path going up on our right.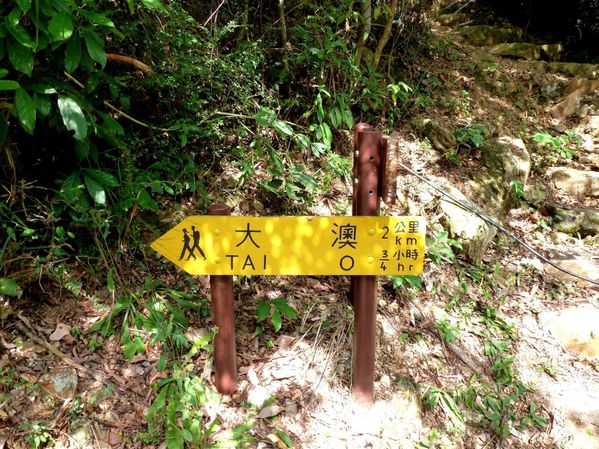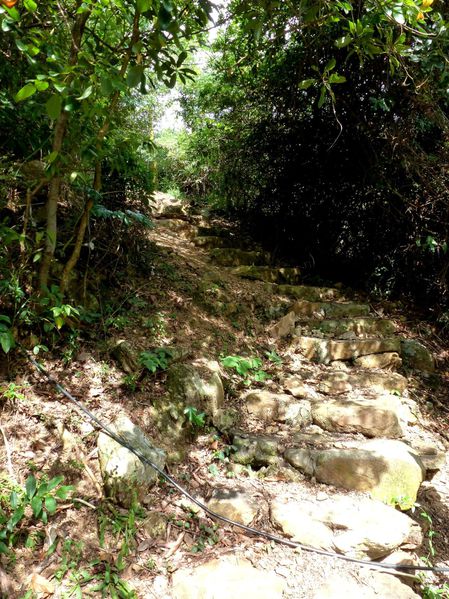 Here the nice part begins! After the typhoon season this summer, a part of this path is covered by fallen trees and we had to make our own way in the forest to get back on the main trail. Anyway, we need more than that to go back to Hong Kong… Just don't look at the giant spiders on the way up…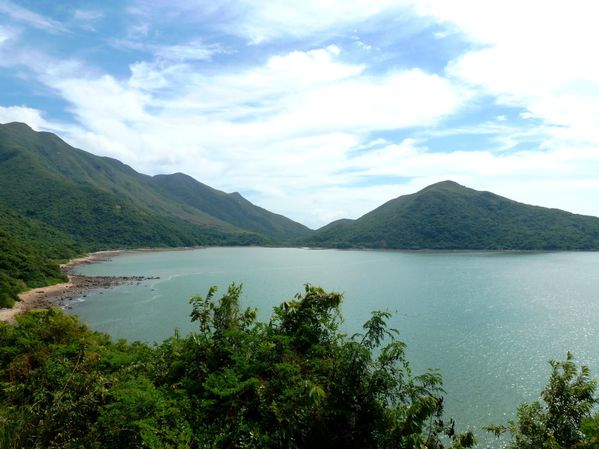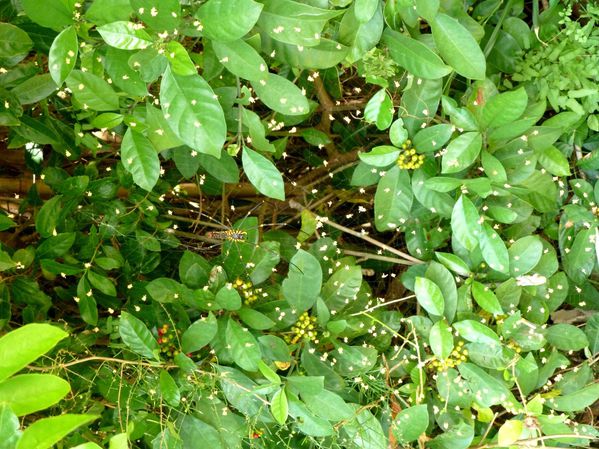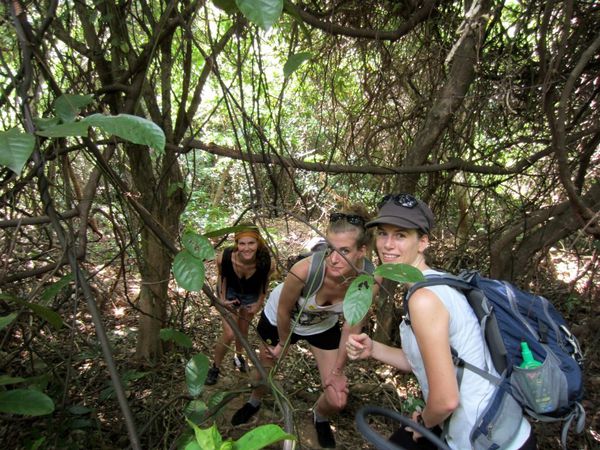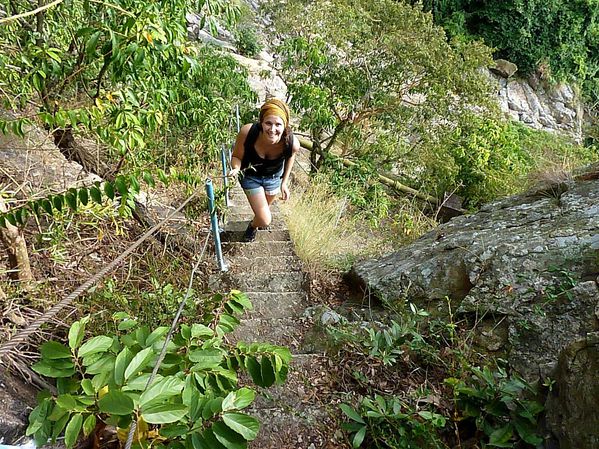 At the end of the path, there is the Man Cheung Waterfall with this huge and empty pool: the perfect place to swim, relax and have some snacks for lunch! Morgane's cake is delicious and a good reward after this tiring swim.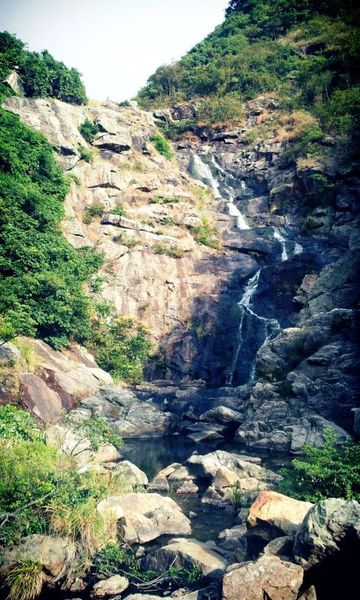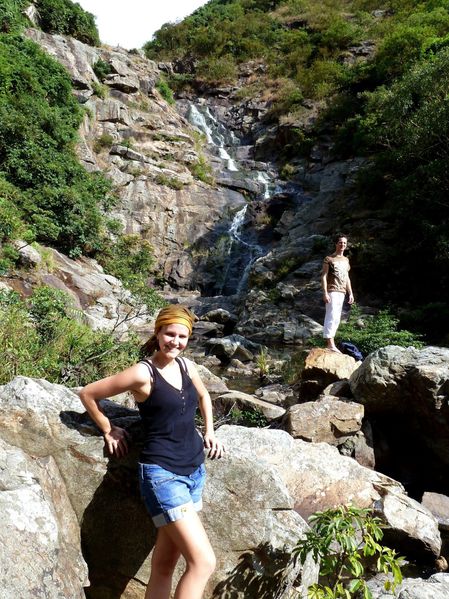 This place is called the Infinity Rock Pool and this name reflects the reality of this site.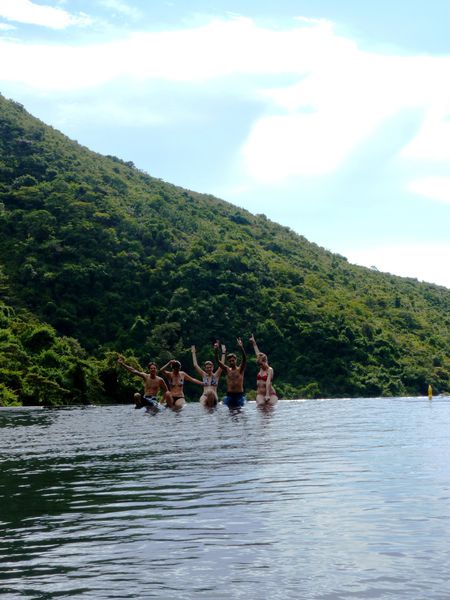 If you are brave enough, you can seat at the end of the pool where the water gently droop on the wall. The landscape here is breathtaking again, what a nice spot not far from HK busiest roads!