Situated South East of Hong Kong Island, Po Toi is not a usual week end destination. The population here is around 200 and it is known for its rock formations and its only seafood restaurant where people on junks usually come to for their lunch.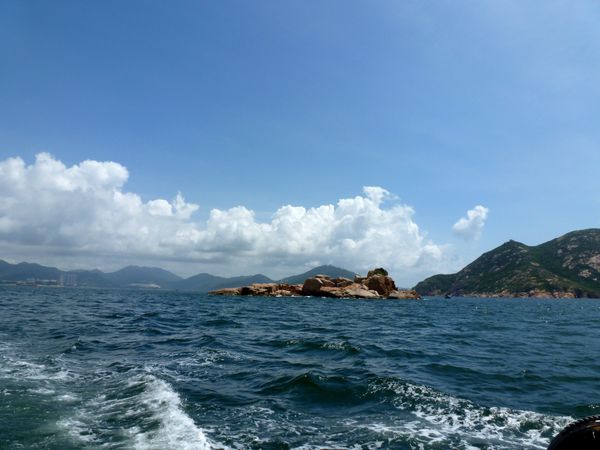 After a friend visiting this island and fell in love with it, I always wanted to go there as well. It took me more than a year to do it but I finally ended up there last week end…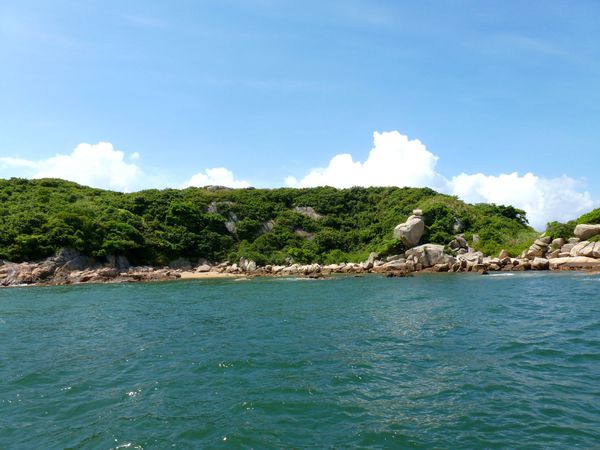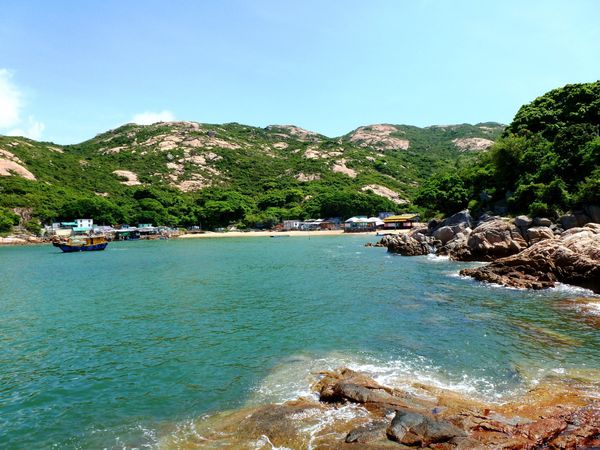 With only few ferries going there every day, it is not like the other busy places in Hong Kong. It is the perfect choice for escaping the city!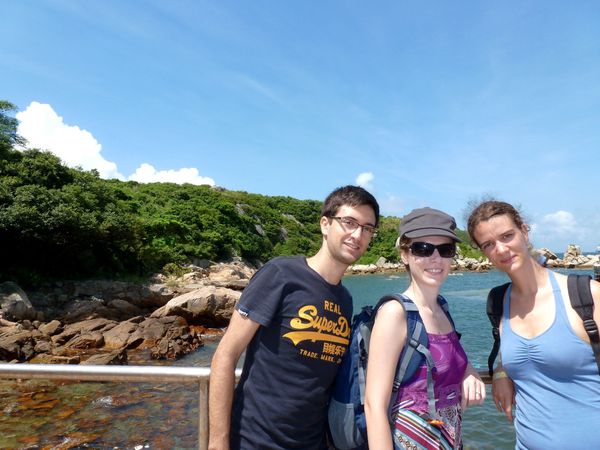 With a nice trek around the island found on another blog, the team was ready to face lots of sun with sufficient water, sun cream melting with our sweat (great picture isn't it?) and umbrellas for the one who forgot their hats!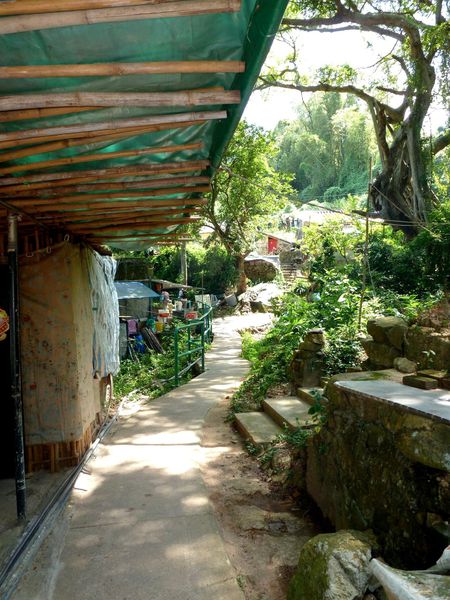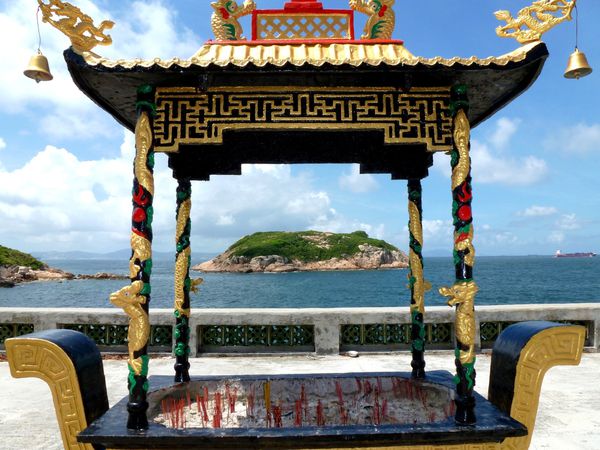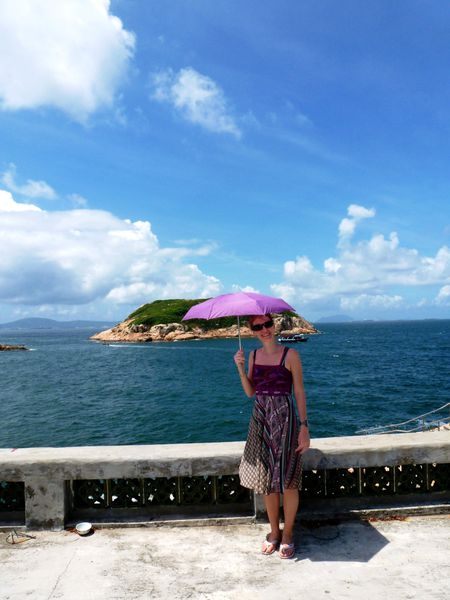 The thing we were not expected is huge spiders on our way. I am not speaking about small ones or about one or two of them… the path we were supposed to take looked not used at all and more than 20 huge spiders were now calling home this small path! I do not like spiders of course but those ones were clearly not the nice kind ones… have a look by yourself!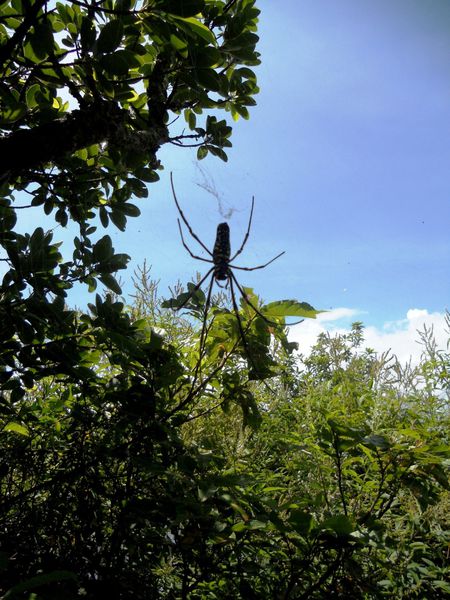 I wasn't able to take the picture, Marine was the brave one and even wanted to put her hand next to it to show you the size but we discourage her as they were moving pretty fast!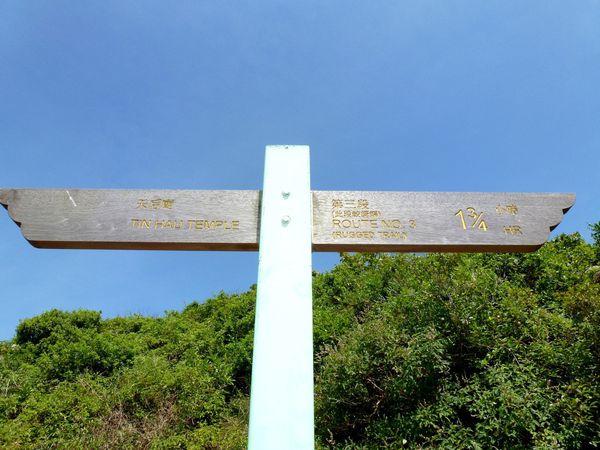 With a lot of disappointment, we decided it was crazy to fight so many spiders with nothing else than our energy and bare arms so we sadly decided to use another trail.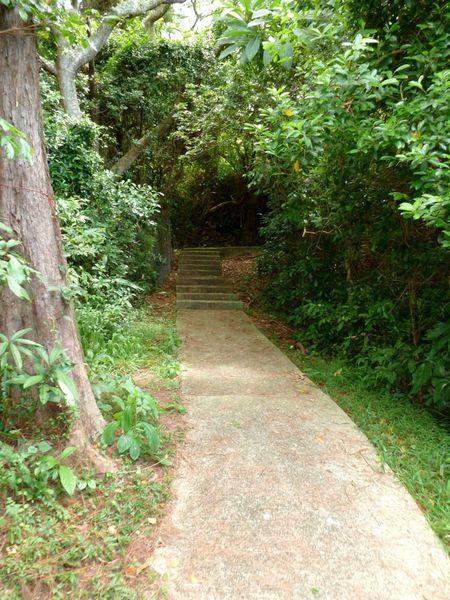 The way up was strenuous as it was finally a very hot day again in HK. As ever, I felt again this feeling of dying while walking under the sun and thankfully Morgane was waiting on top with some perfect snacks ready to boost us!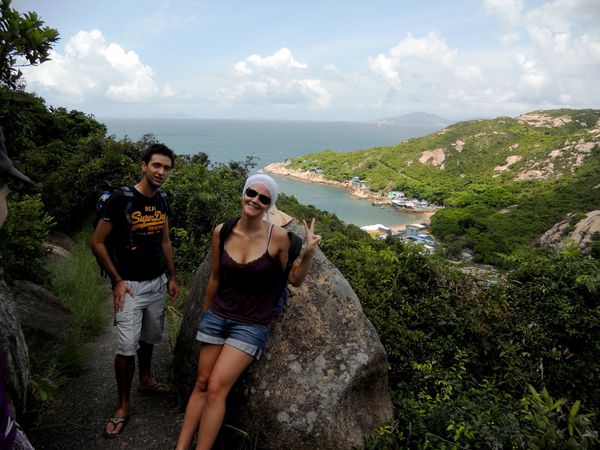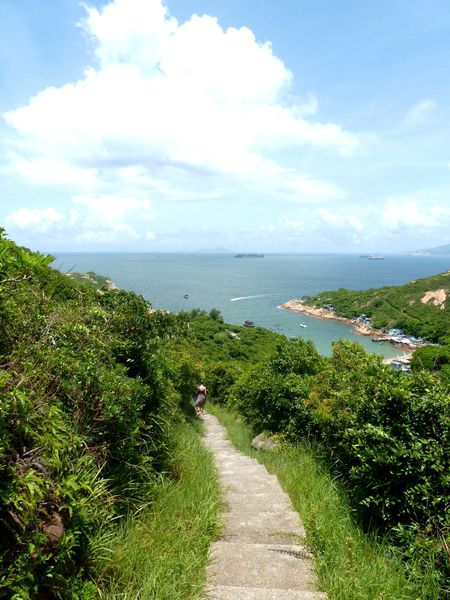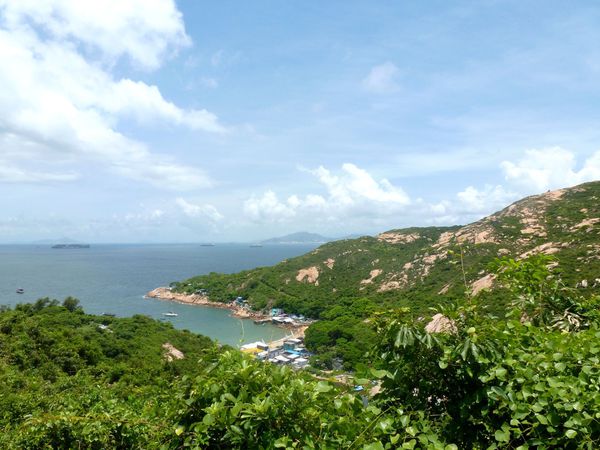 We had to go back on our track on the way down and we spent the rest of our time eating at the restaurant and resting next to the ferry to go back to civilization.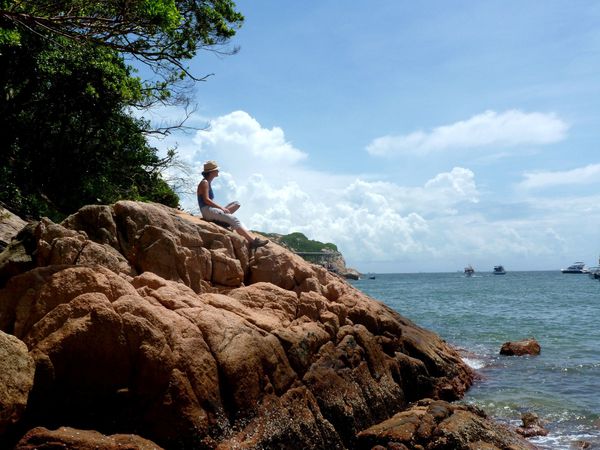 It was a great disappointment as I consider this hike as not successful so I am planning to go back soon there, once I can find another way to go through the spiders or when 10 strong guys are ok to lead the way for me ;)
I have seen some wonderful pictures of this island and I want to see these views as well.
It all come back to my first problem… it is now a question of good timing to go there again, isn't it?