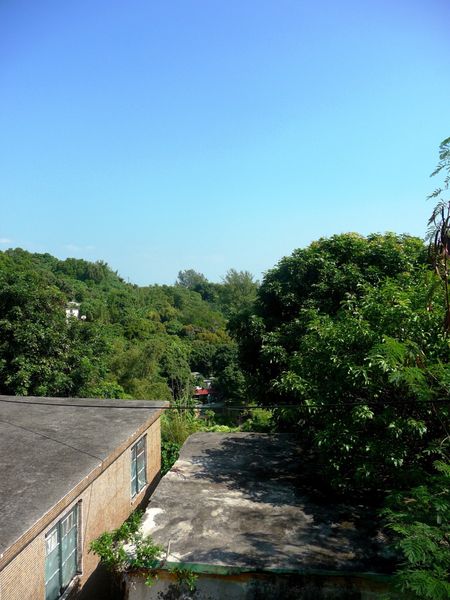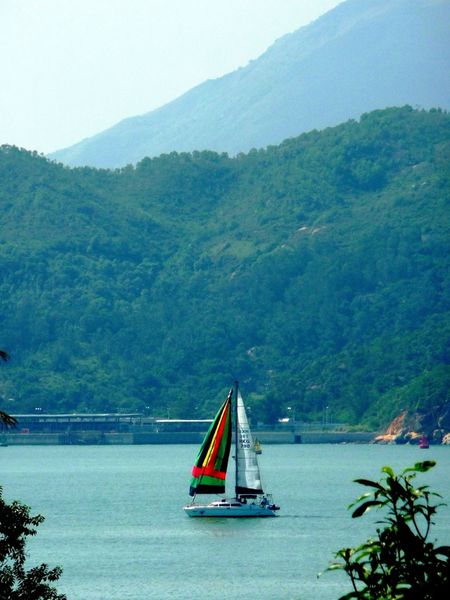 Later on, the island is showing its rural part while we are crossing woodlands, fields and farmhouses... guarded by dogs.
Thanks to my two angels, the dogs were kept away from me… I wanted so much to run! We saw the warning afterwards of course…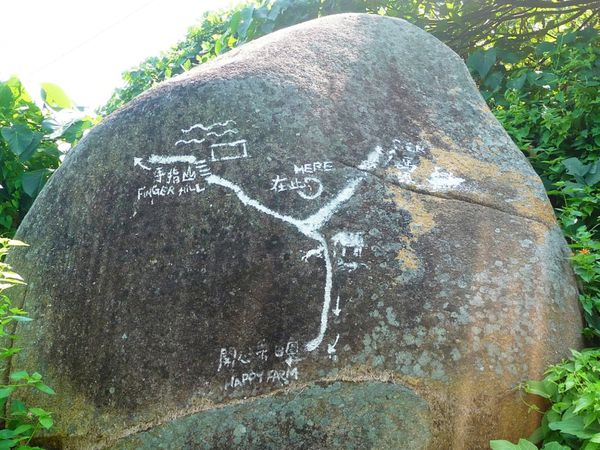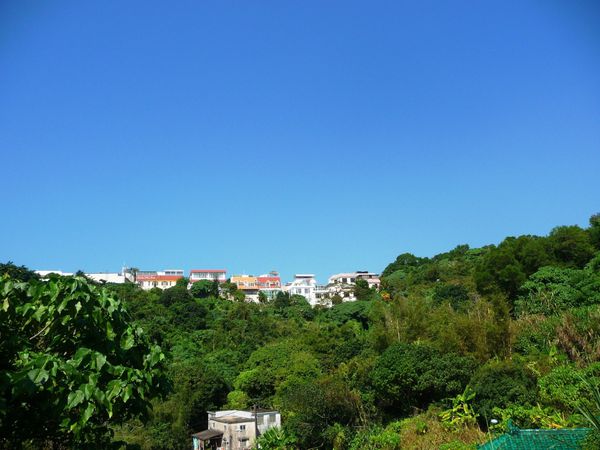 Peng Chau has one small peak – Finger Hill, 95 meters – where you can have panoramic views of the surroundings: Discovery Bay, Lamma, south Hong Kong Island! We were also supposed to see Disneyland from here but if we have known we would have spend our time trying to find it for sure!!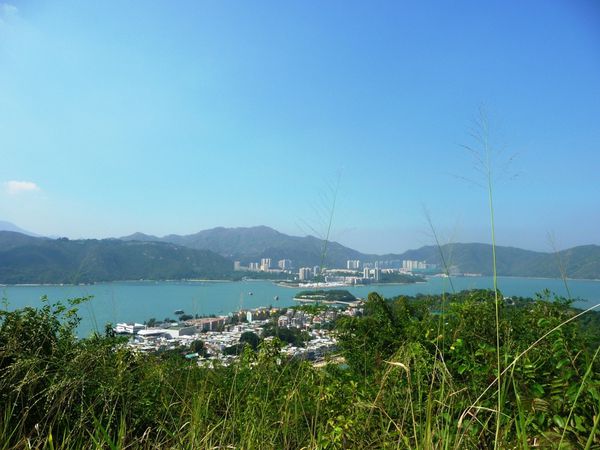 This red brick temple is dedicated to Lung mo, the Dragon mother – actually she was a human who raised 5 baby dragons and who became a goddess for that. It celebrates the parental love and filial devotion as it is a capital Chinese virtue.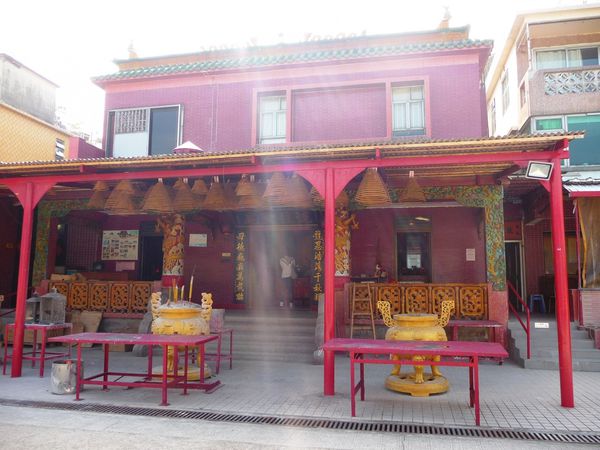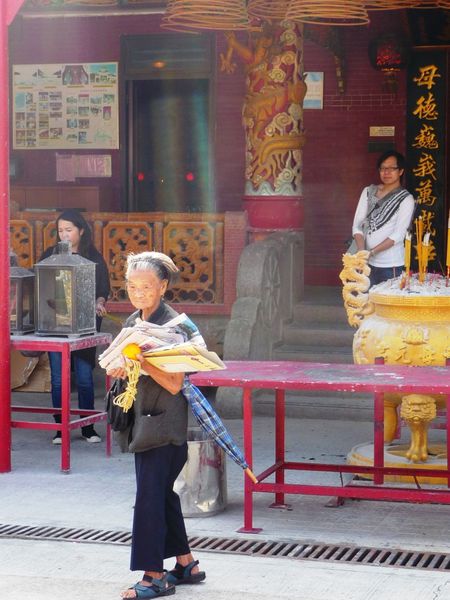 You will also find sandy beaches in Peng Chau if you are looking for a relaxed place to hang out on weekends. The water looks fresh and clear, I promise!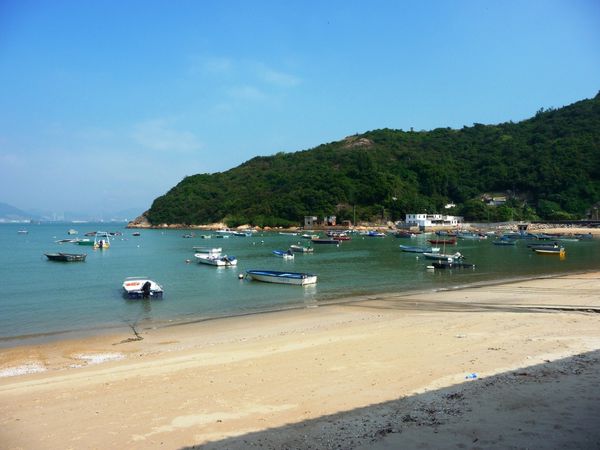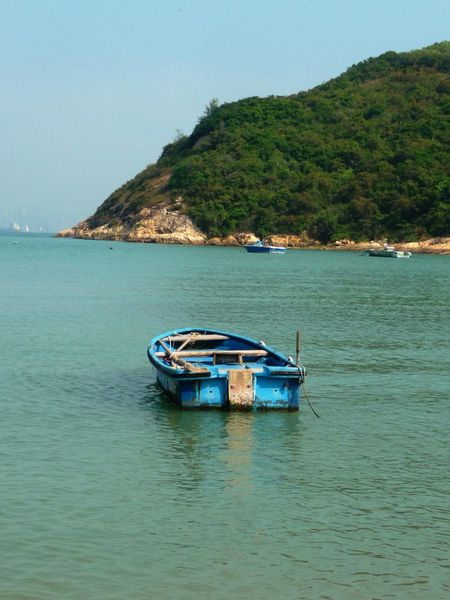 Later on another temple can be found: born from a martial arts official father, a small girl learned kung fu from him at an early age. She later became a Chinese Robin Hood, stealing the rich to give to the poor and became a goddess after her death. \This temple is the only one of its kind as it has been build around a banyan tree.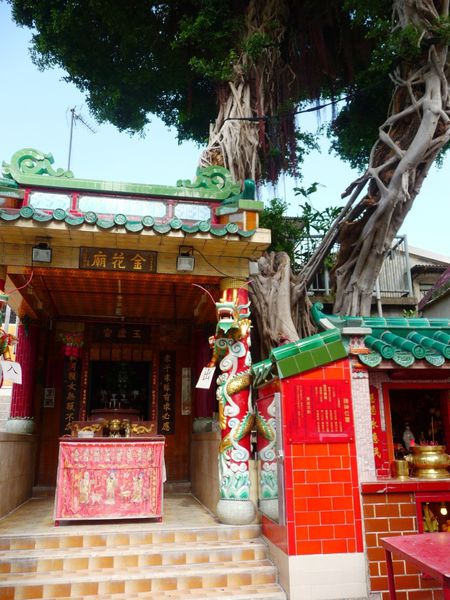 Oh yes, dont judge a book by his cover.... On our way back home, while waiting for the ferry, I had the idea to say that I never ever played this stupid game... so after a huge discussion on how it is just not possible to win anything, we decided to try to get an small Angry Bird for Mathieu... and yes... we lost!