The second trail was a popular destination on the island. Going from Yung Shue Wan to the villages of Sok Kwu Wan, the walk is following the coastline and offers beautiful scenery.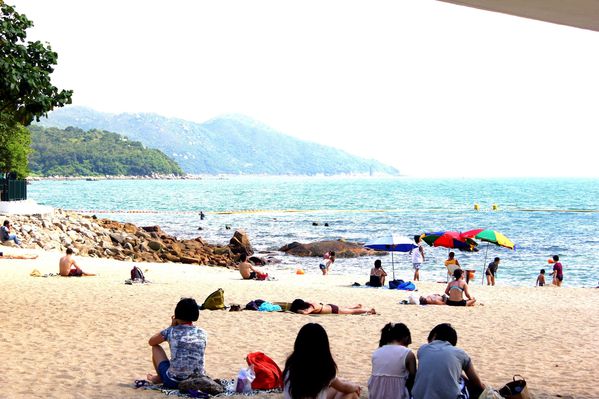 It begins with a nice beach with a power station in front of it. It doesn't seem to annoy swimmers at all as the beach becomes busy during the week ends. For locals, a report from the Hong Kong observatory is displayed on the beach... you can know how bad is the UV index, the sea temperature (29 degrees... ) and also if the water is polluted or not.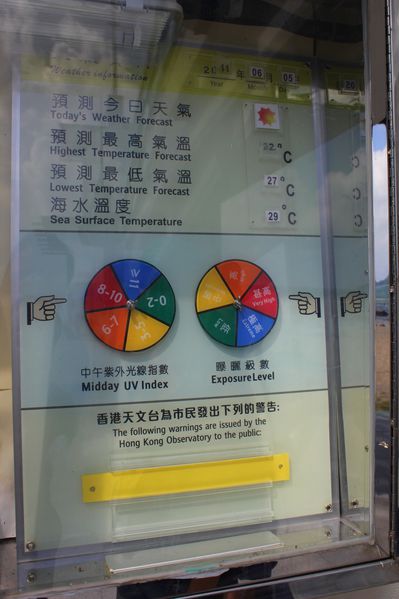 It is still too hot to walk and now a lot of locals and tourists are walking with us… nothing to compare to our quiet trek during the morning… even the footpath is now a concrete path.
We even found friends on the way!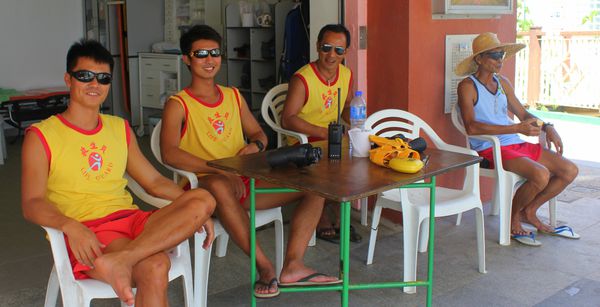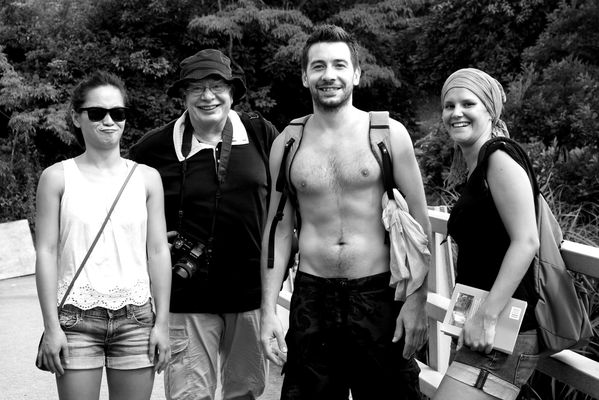 The trail then continues uphill to a pavilion where everyone is taking a picture of the panoramic views. A lot of locals are making a break here and you can enjoy barbecue facilities if you decide to stop to have lunch. You just have to carry everything on top of the mountain as there are no shops around if something is missing!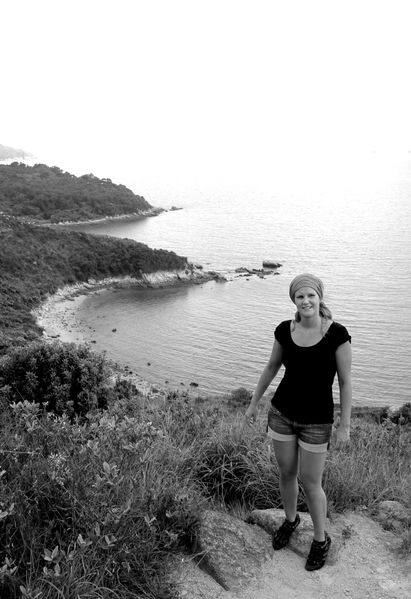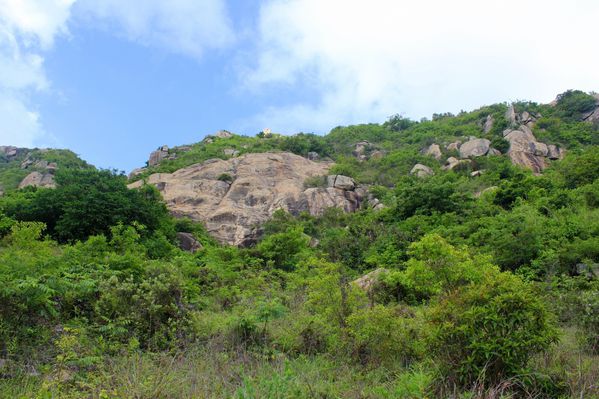 After going uphill the whole time, it is time to start the descent to Sok Kwu Wan. On our way, we discovered unspoiled beaches and we wondered how to access them… it looks way better than the first beach with its power station!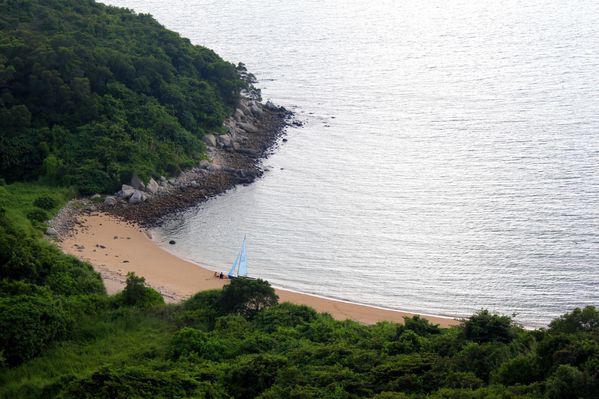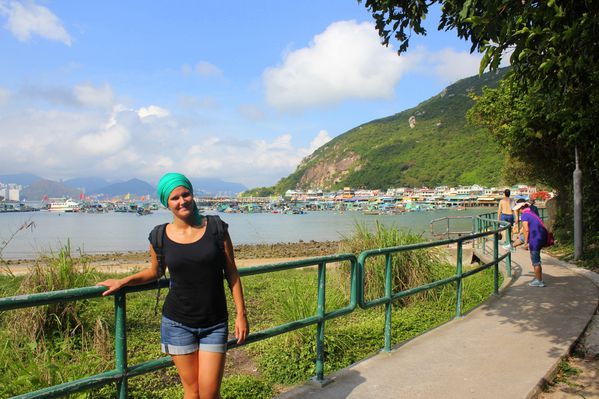 People are coming from far to eat seafood in the main street of the village. Fresh crabs, prawns, all kind of fishes are available for the hungry hikers! Those restaurants are extremely busy at weekends but were not at 5pm…
Being only 30 minutes away from Hong Kong Island by ferry make it a paradise for seafood lovers! Xavier already went there and next time we will try one of them if they also offer vegetarian option of course!