Going to an island in Hong Kong really depends on which island you plan to go to. All of them are served by ferries of course, but the schedule can become quickly a mess as some of them are very tiny and can have only one ferry to get there in the morning and one to come back at the end of the day…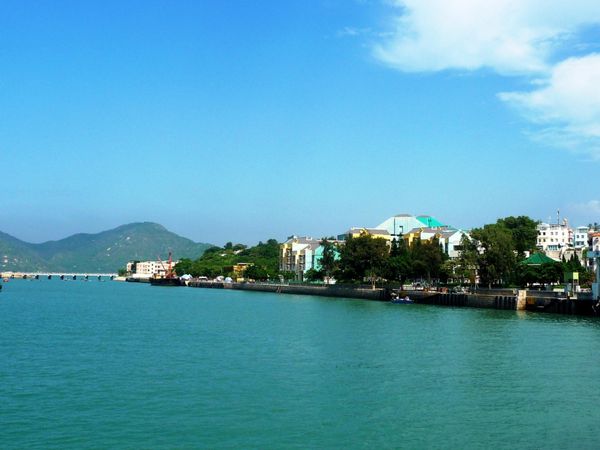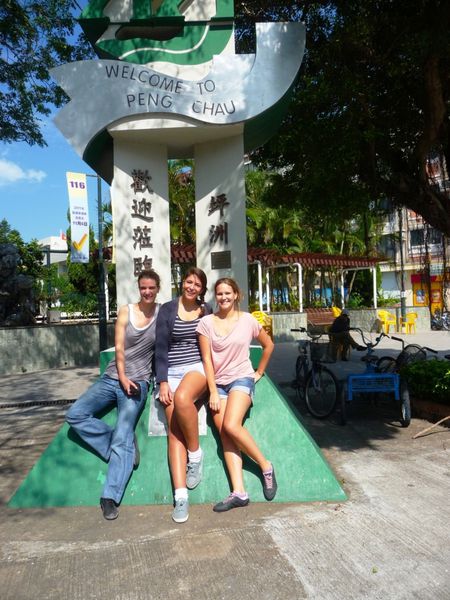 Peng Chau might be a small island, but it still has plenty of ferries and the journey take only about 35-40 minutes. Like his sister Cheng Chau, there are no cars on the island which make it a perfect place for a half-day tour on weekends.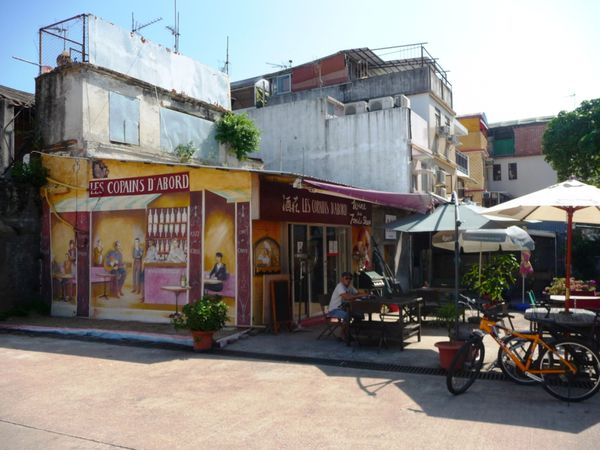 You will even find a French café… and it can be use as an excuse to come back here for their cheese platter.. hehehe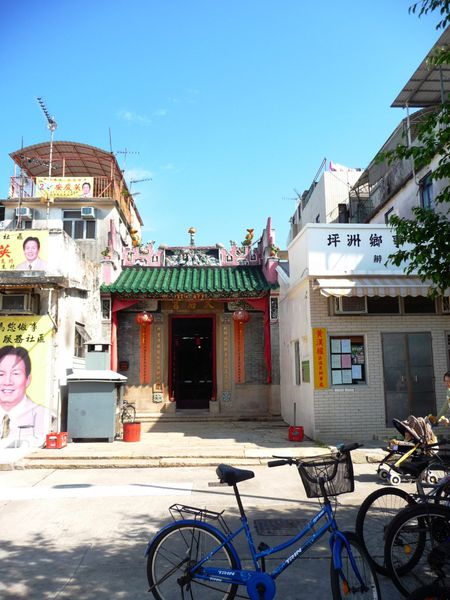 Starting from the pier and the Tin Hau temple (yes as ever…), the village has one main street named Wing on which means "peaceful forever". The people here are smiling to us on our way and the area is very relaxed and quiet.
Time for a peaceful walk in the country part of Peng Chau...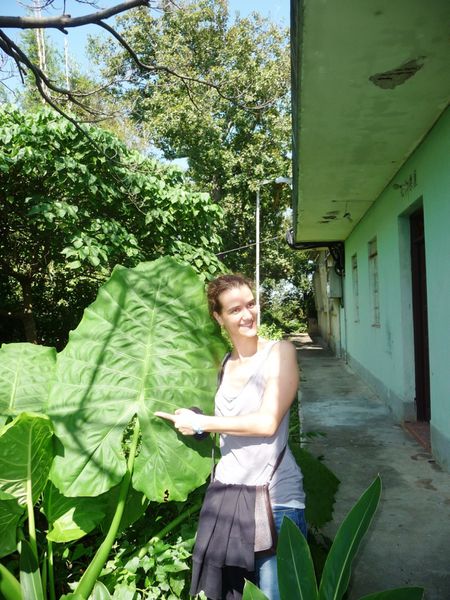 Between scary giant flowers and plants... I know it is not halloween anymore but seriously have you ever see a plant this huge ? Oh yes, it is more way more than half a Marine... ;)!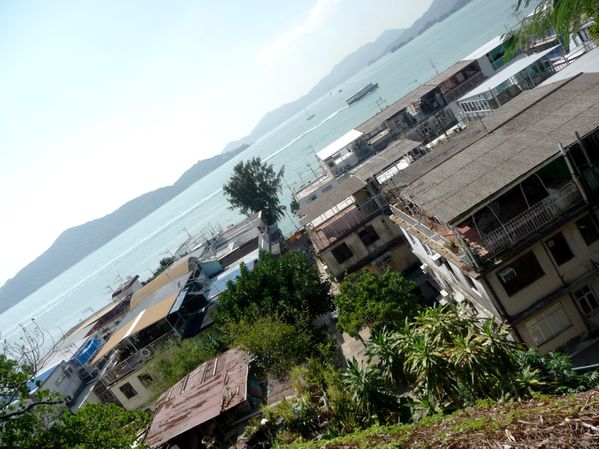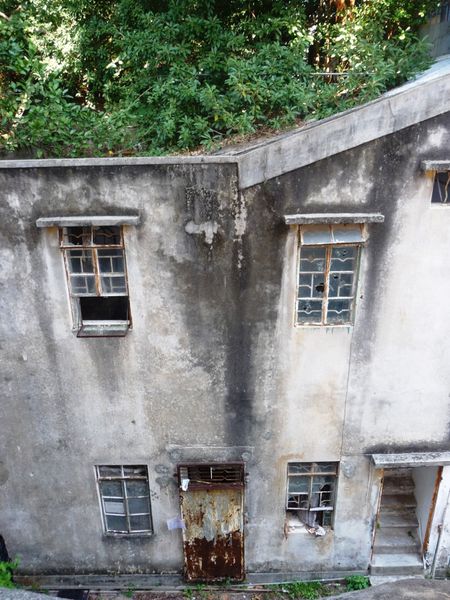 In front of a small refreshment shop, we found this relatively big altar which seems dedicated to alcohol... We wnted to take a picture of the shop but the owner stand straight on his knees showing us with hand gestures that we shouldnt take any pictures... such a strange guy!