Not present in the Gobi desert, the yaks are a predominant part of the cattle of this family. They still have few goats and sheep of course.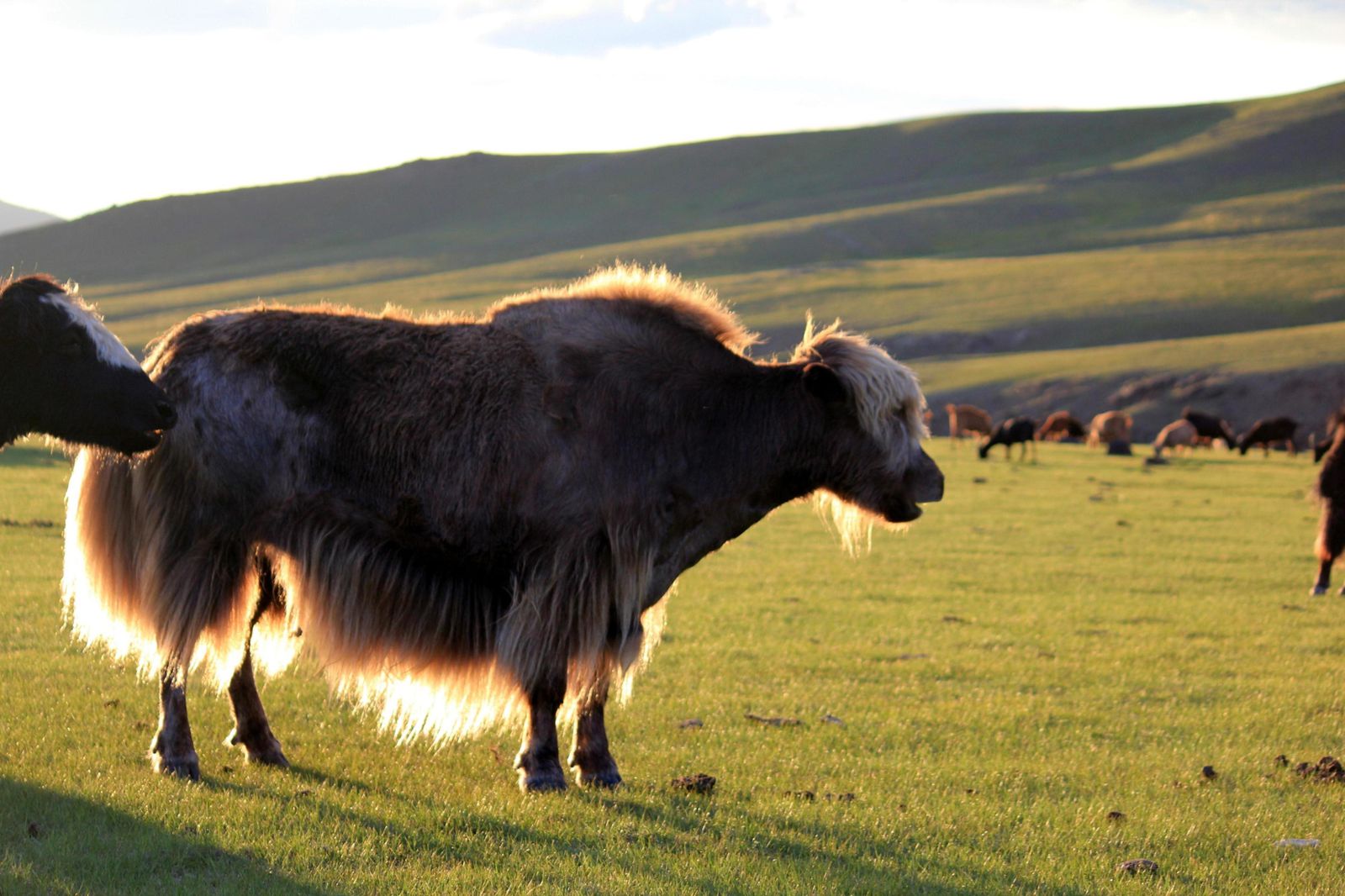 Their size is quite impressive and they could be related to cows. If they haven't been sheared off recently, they have along fur hanging down on their belly. They look cute and very curious and I am sorry a little bit stupid too!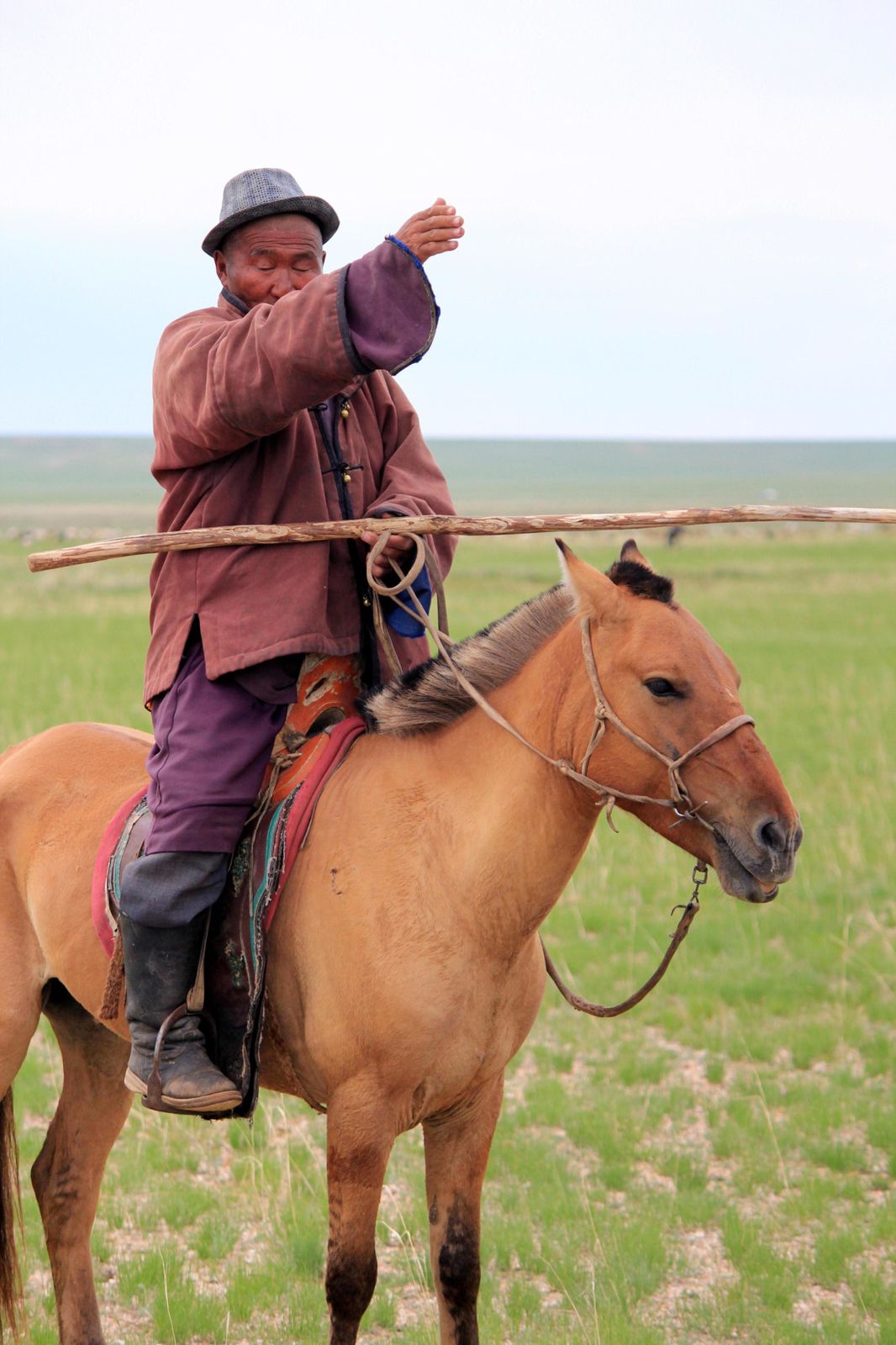 The yaks are milked and a delicious cheese and some salted butter are done from their milk. The Mongolian nomadic diet consists of a lot of dairy products from their cattle (horses, camel, goats and yaks). It is also time for us to learn how to milk a yak (and I can tell you it is much more difficult than milking a goat)!
Yaks are also sometimes used for goods transportation by the nomads.