Another very interesting part of our trip was to try and taste the famous Mongolian BBQ! Nothing to compare to any Mongolian restaurant you know which are offering barbecued meat for sure but not in the traditional way… This is the real and only true Mongolian barbecue!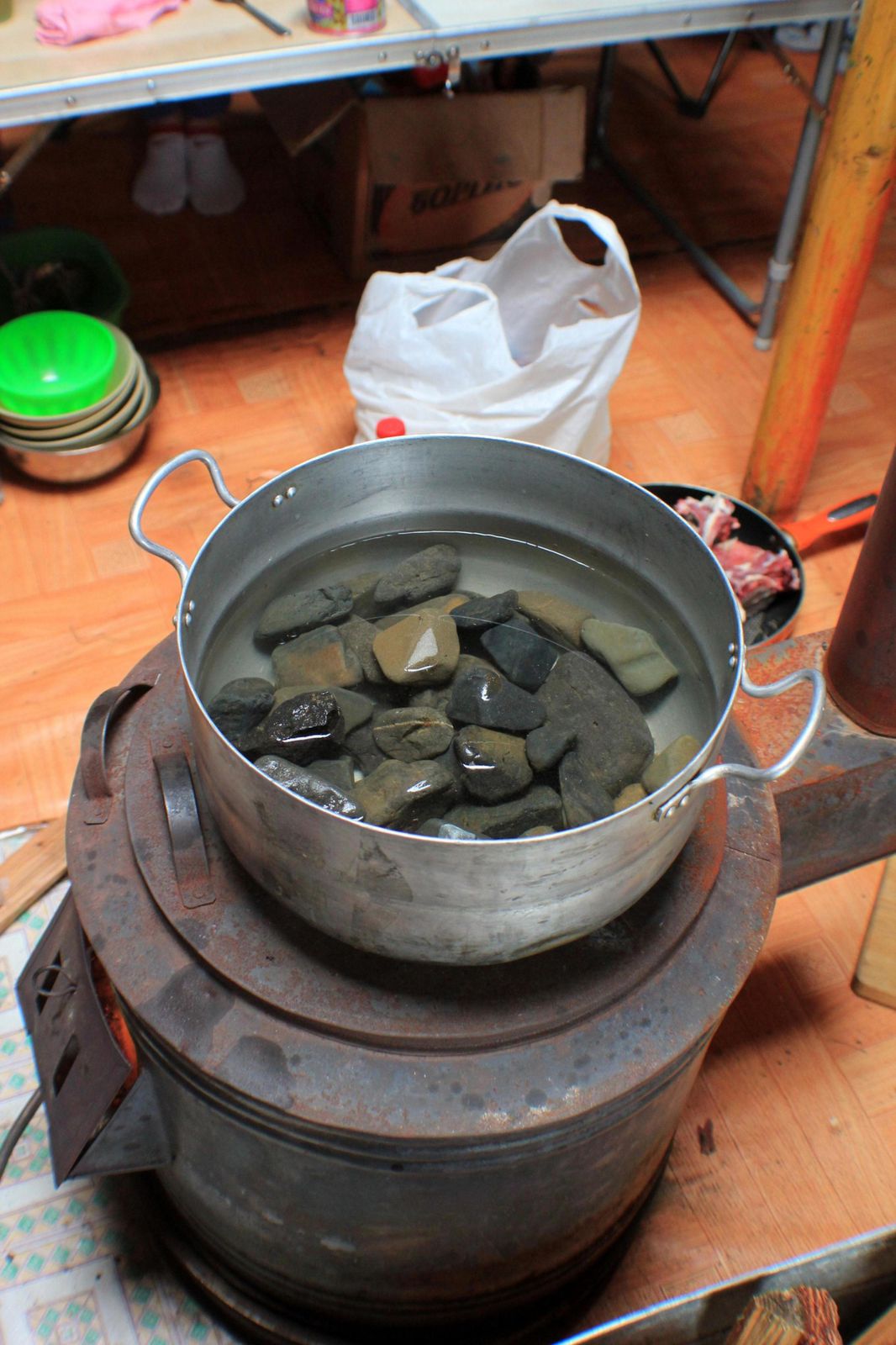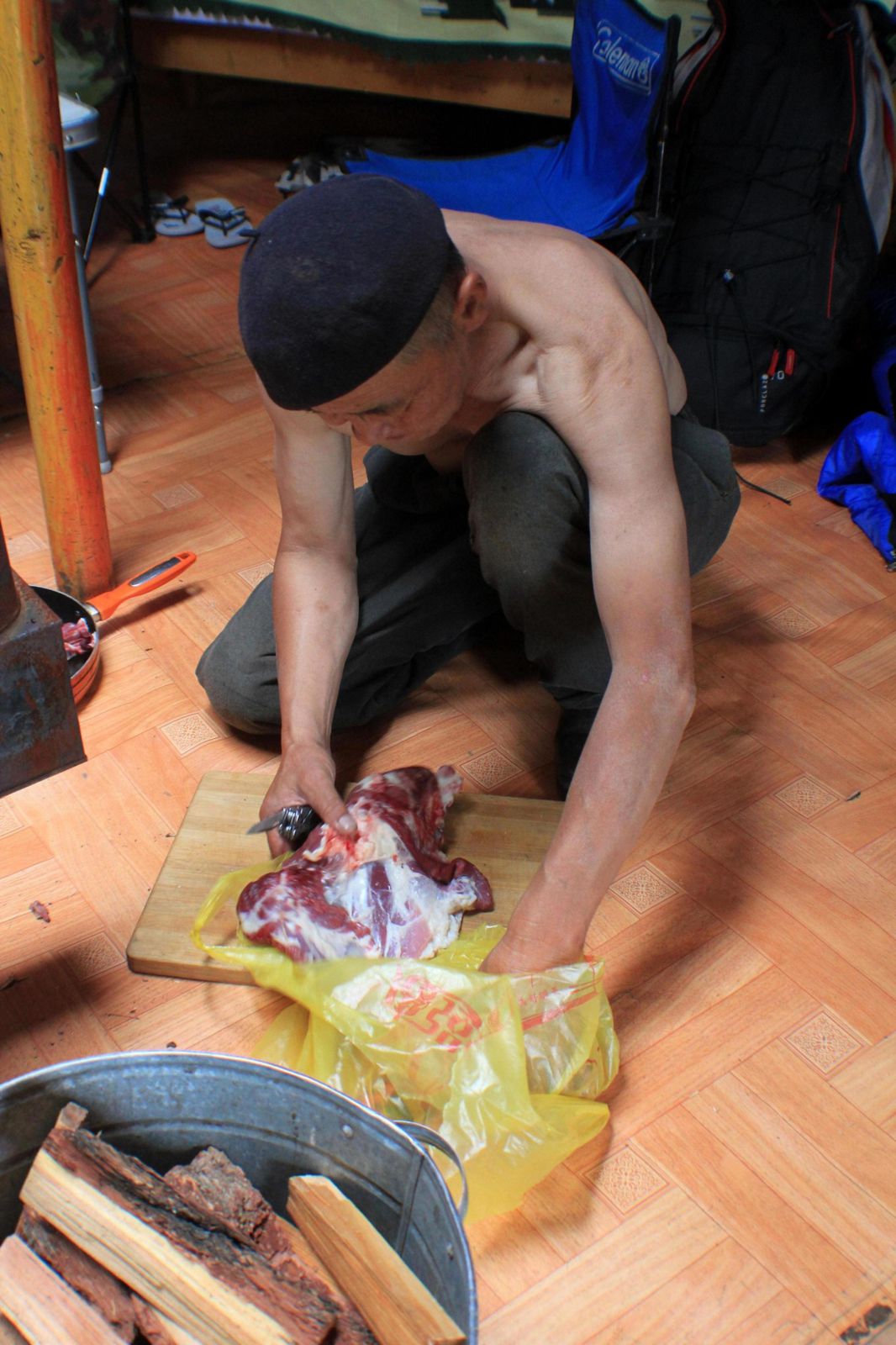 So first you will need to gather plenty of black rocks from the nature (yes not easy to reproduce in Hong Kong or Paris I agree), then you will put some in the oven to warm them. Once they are red, you will put the hot rocks in a large container, add the mutton cut in large pieces (done by Tchimid for us), add some water, some carrots and onions and close the lead tightly.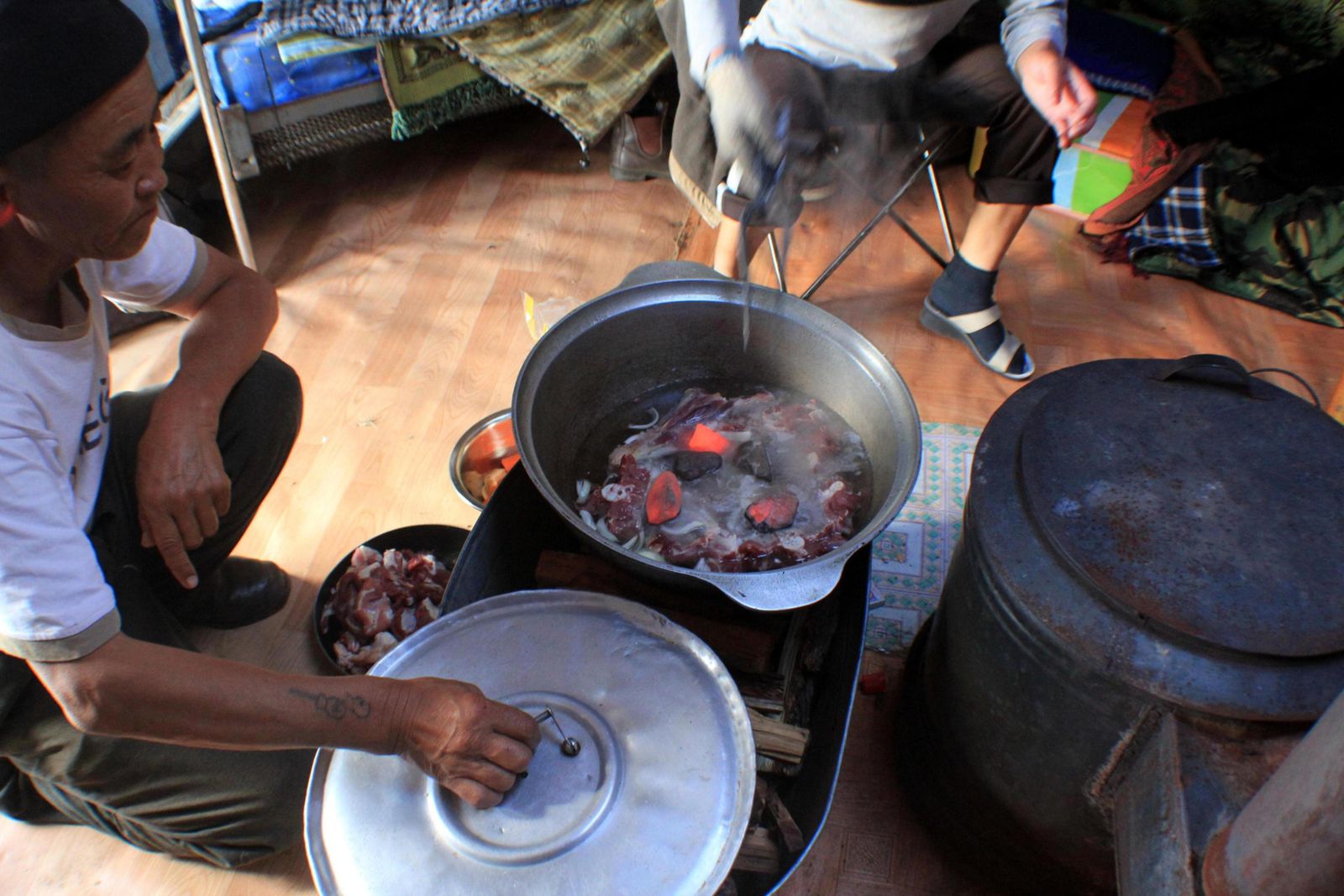 After 45-50 minutes, the meal is ready, The way the meat is cooked makes it very tender and full of flavor so you will need to taste it at least once in your life!