6.30 am -> Way too early to wake up… it is time to get ready!
7 am -> After two toasts with butter swallowed in a dream, I put my swimwear on and get all my stuff together for the race
7.45 am -> Pick up in North Point from Fabrice, a colleague of Xavier who will also be part of the event.
8.20 am -> Arrival at the meeting point in Tai Po (up in the New Territories, not far from the Plover Cove Reservoir), a parking space later we are in the middle of a swimming crowd. Xavier is named our official photographer.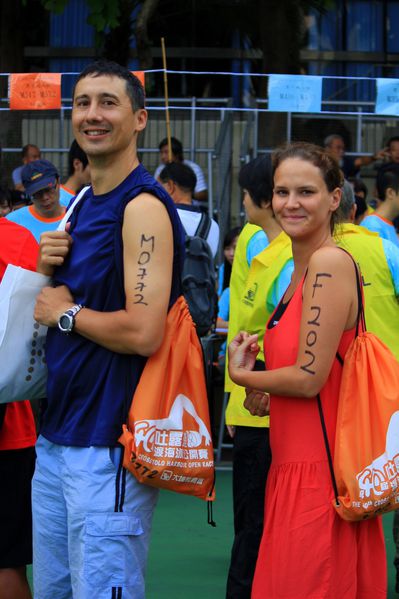 8.30 am -> Time to register, get a beautiful swim cap & an inked tattoo with our race number in our arms. We are ready!
Around us, only few Westerners (none except me in the ladies group but 4 or 5 spotted in the men category) and everyone is looking at us suspiciously (or not… it is still early to decide what is this exact look!)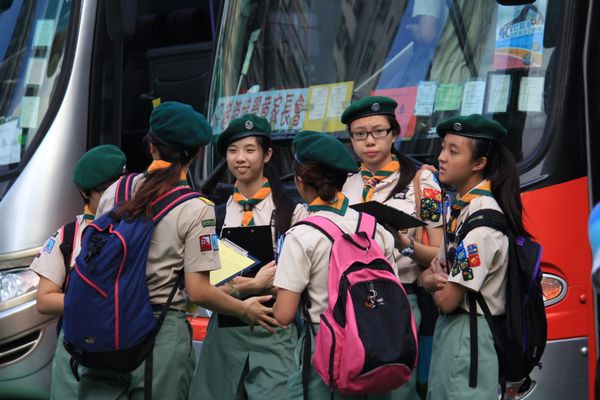 9am -> Everyone is getting ready or stressed; participants are changing to their swimming costumes with goggles and swim cap on in the middle of the town… it must be such a funny show for locals! I am keeping my dress until the last minute… I am brave enough to do the race but if I could look normal until it is not possible anymore I would really appreciate it…
9.15 am -> Speaking about HK amazing organization; all participants are boarding a specific bus to take them to the starting point of the race (few kilometers away). We are heading to Sha Lan Beach! Some instructions are given in the bus but all of them are in Cantonese… it seems no one cares if I don't get it right.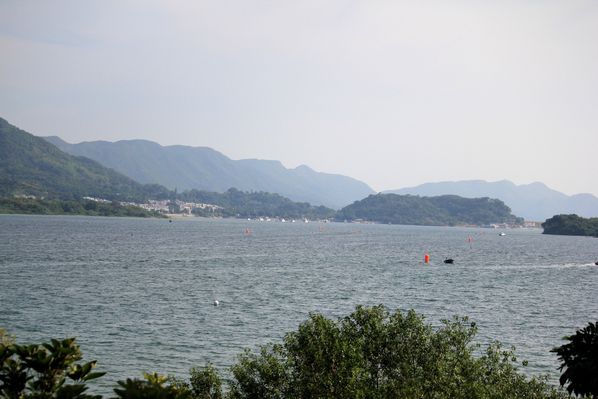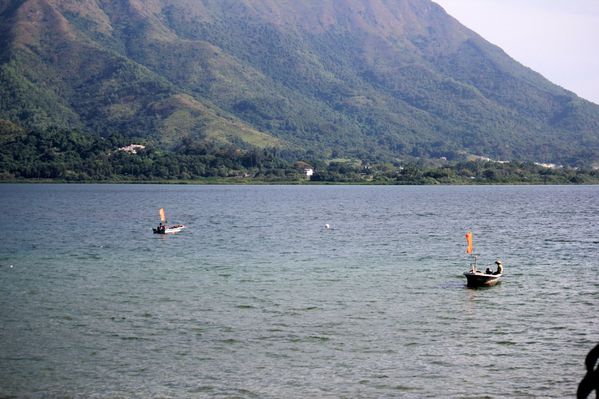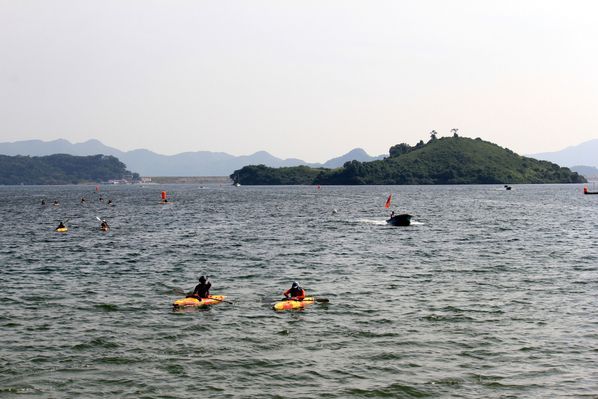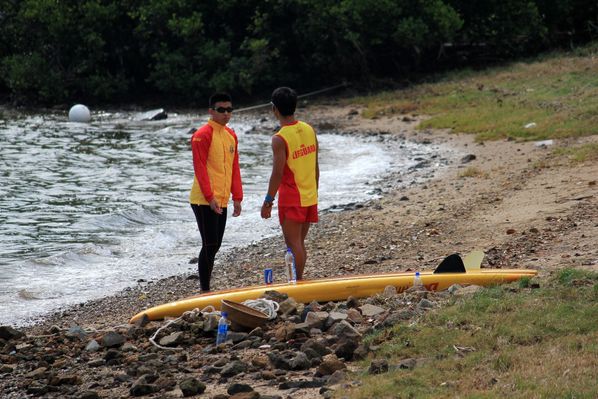 10 am-> Before we get out of the bus a scout is explaining me shyly that I can leave my belongings in the bus but she cannot be held responsible for any losses! She is super cute and very friendly so I guess the instructions given before to the whole bus have just been given to me too.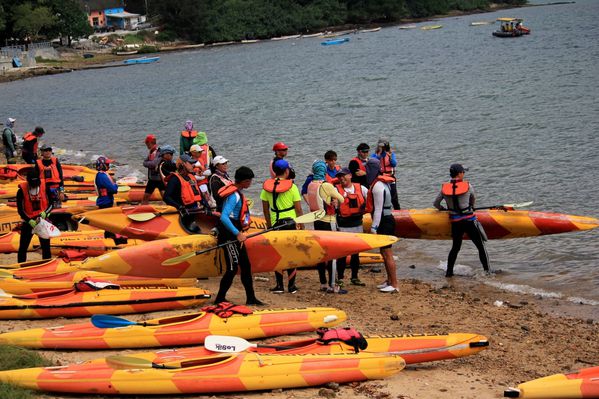 10.10 am -> I wait for Fabrice who took another bus and learned that I will be part of the second departure with the other women and I should be ahead of the men… so I realize I was not given at all the real instructions for the race. There is nothing else I have to know so I am rushing to meet the purple swim cap group (identified as female swimmers) and blue swim cap (unidentified as of today but mostly men within 20 to 70 years old… weird… as the men have an orange swim cap…)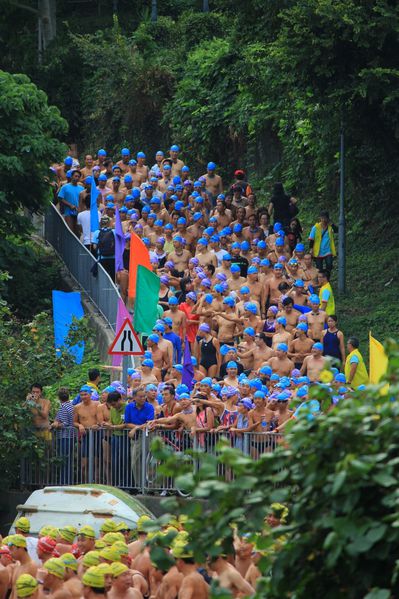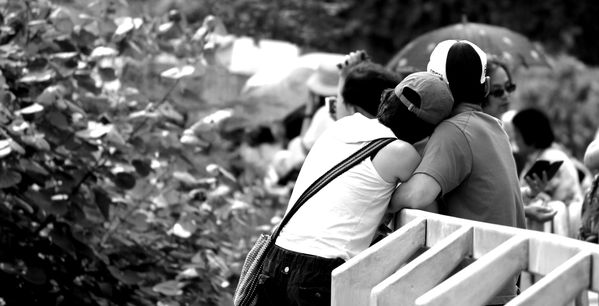 10.15 am -> But everyone is already on the starting block and I am far from the first line… I am rushing nicely into the crowd to get a good position. First goal set for me, avoid the crazy crowd at the starting signal and find an escape on the side to swim on my own without fighting for my life!