On a hot Sunday in Stanley with Eurelia and Charles, we decided to take a junk back to Central instead of the crazy minibus through the island.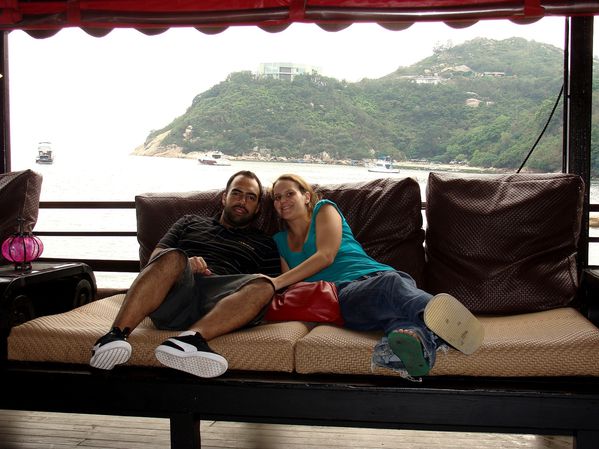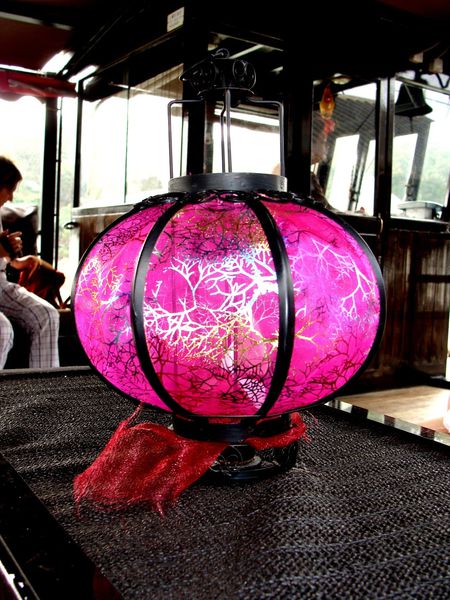 The Aqua Luna junk is also offering lunch and dinner on the boat with a beautiful view on the Victoria Harbor for the people interested... Yes it is something we haven't try yet but don't worry we will do it soon enough for you to know! Soon no restaurants in HK will have secrets for us!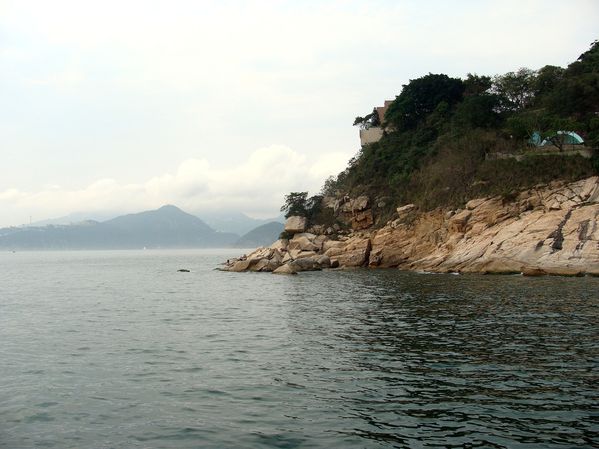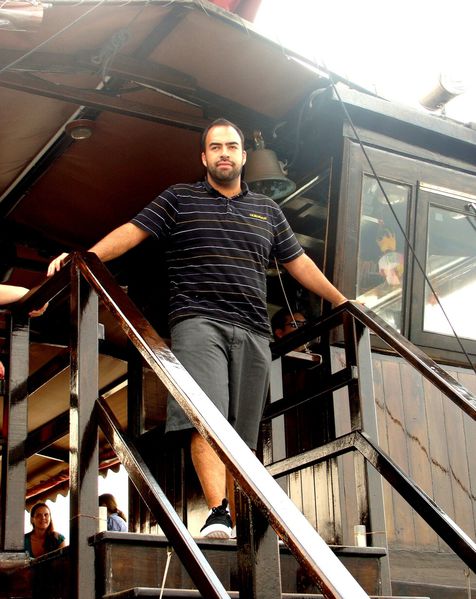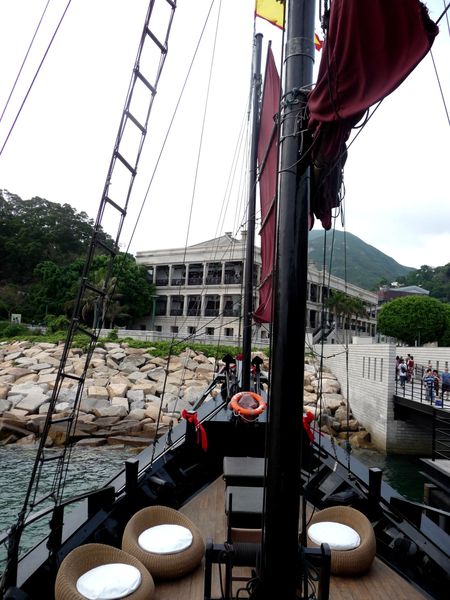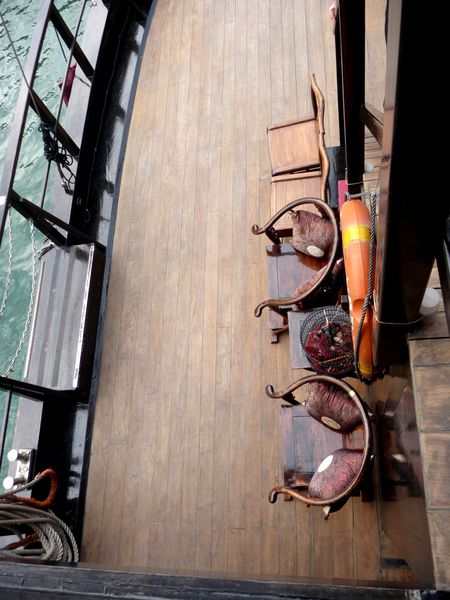 This boat has two decks and we decided to go upstairs for the view where huge coaches were waiting for us to lie on. With free drinks during the ride, you will feel like at home.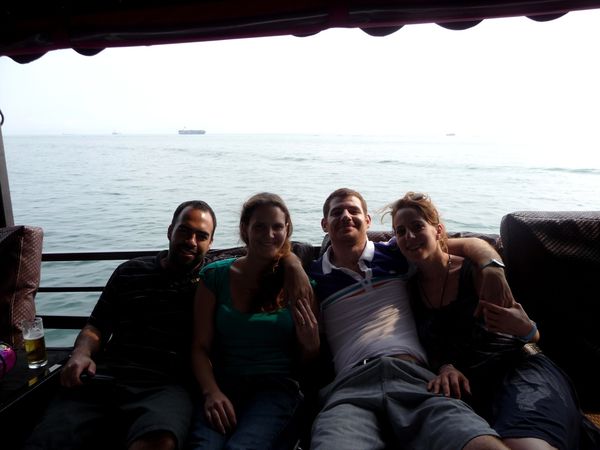 Except of course that the boat is moving quite a lot when the sea is rough as it was the case for us. However I don't have any travel sickness so I didn't bother me. The entrance in the Victoria Harbor is definitely worth the trip.