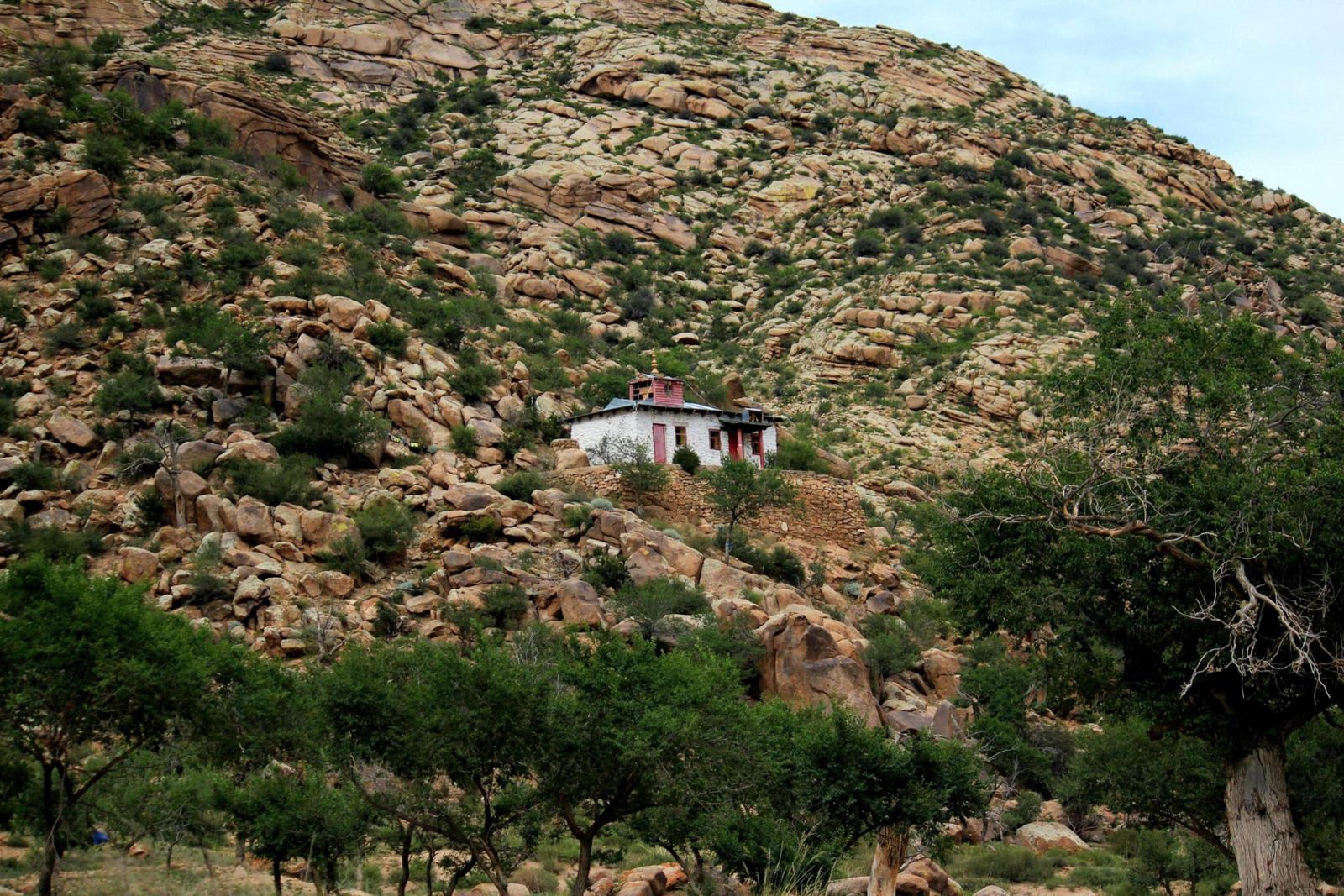 Inside the Orkhon Valley and next to the mountains lies the small Erdene Khambiin monastery. The surrounding is amazing from the top of the mountain and you can see the ruins of the main one from there.
The landscape is again fully different than what we were used to see until now; between small trees, mountains and rocks, this valley is offering a new oasis after the harsh Gobi desert and the peaceful Central Mongolia.
Another horse riding day brought us to the Ulan Tsutgalan Waterfall. If you have enough time, I would recommend you to go to the bottom of the waterfall to enjoy a quick swim in the natural pool. Just stay away from the waterfall is it is falling from more than 20 meters high!