Xavier was asking me waffles for a month now… but without wanting me to buy a waffle maker…
His excuse was where was I going to store it in our kitchen? Like we are living in HK and we don't have enough space in our kitchen… Also I told him once that I could bake for him whatever he wanted so the waffles were "The" challenge!
With a brand new waffle maker given by Morgane (Thank you so much!!!), I couldn't resist to try one of Bocuse's recipes from my new book! Here you go with his grand-mother recipe… yes that's the name of the recipe ;) Plus they are super cute as they are heart-shaped!
The original recipe is for 20 waffles but as we were only 2 at home, I had to adapt the ingredients for 4/5 waffles.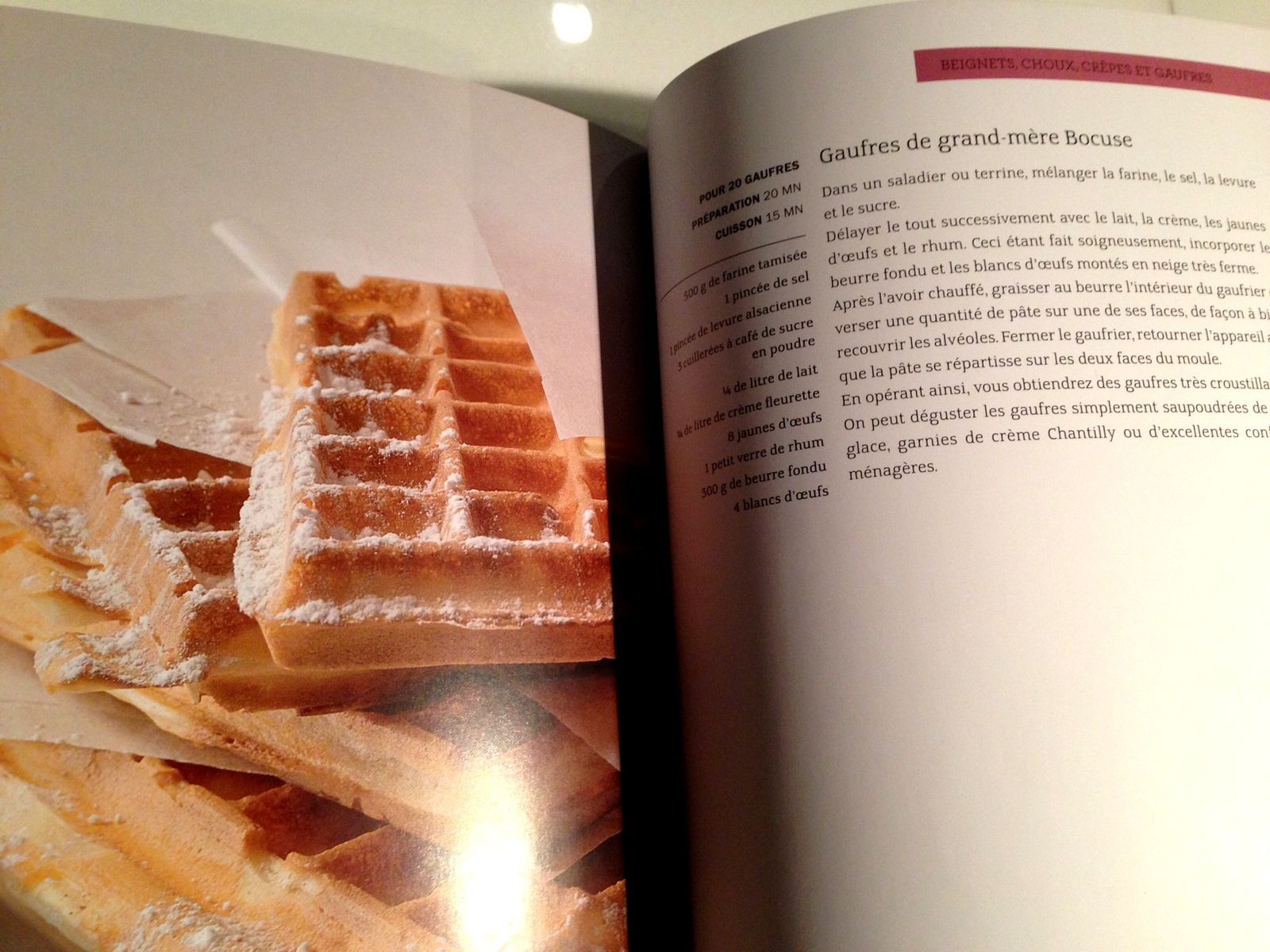 Gaufres de Grand Mere Bocuse
Recipe inspired by Bocuse in his book "Toute la cuisine de Paul Bocuse"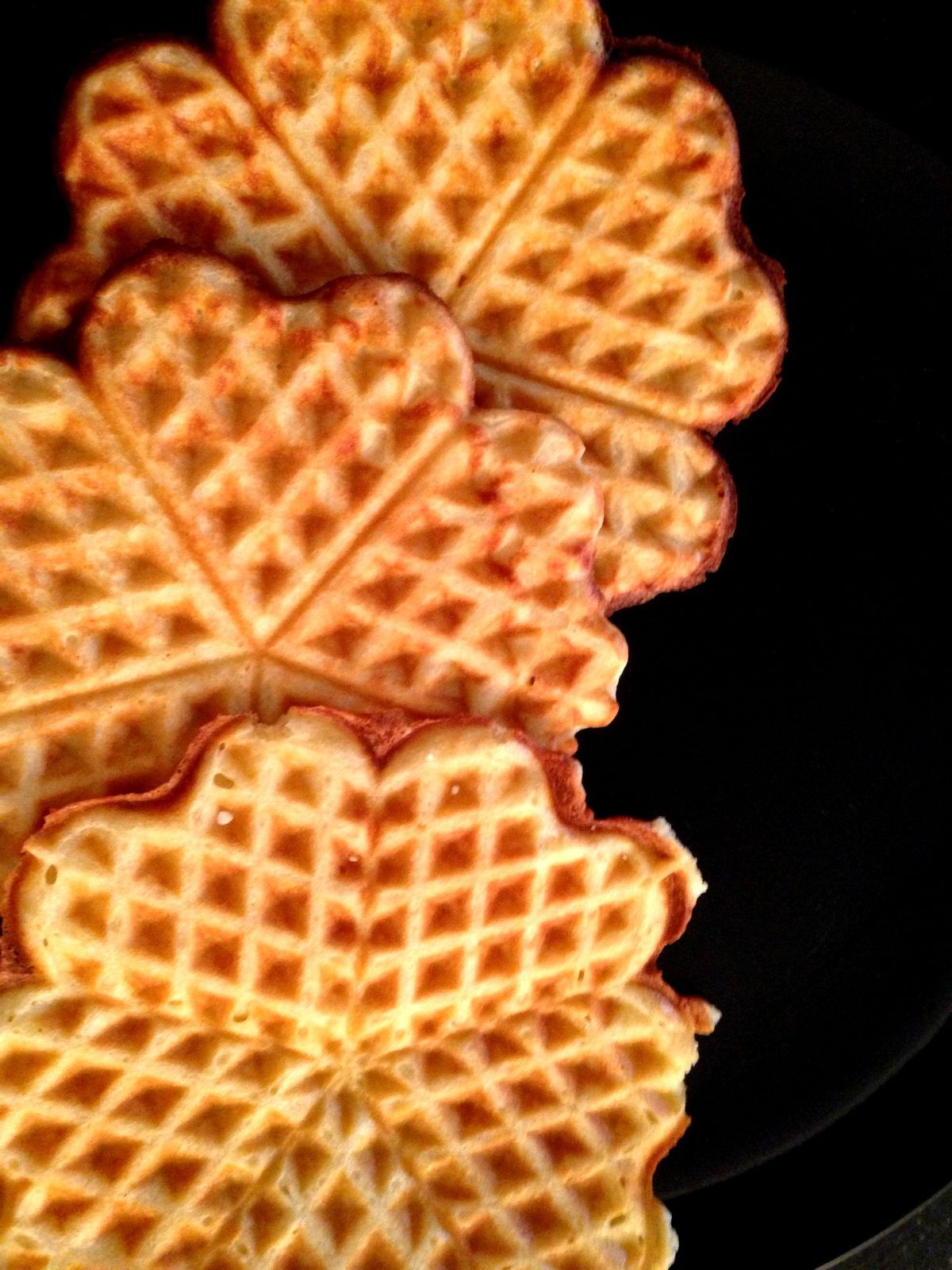 You'll need:
100 g flour
50 cl milk
150 cl cream
2 eggs yolk
1 white egg
60 g butter
1 pinch of salt
1 pinch of baking powder
1 tablespoon of vanilla sugar
1 tablespoon of rum
Here is the recipe you are all waiting for.
In a bowl, mix together the flour, the salt, the baking powder and the sugar.
Add the milk, the cream, the rum and the egg yolks until fully combined. Add the melted butter to the mixture.
In a separate smaller bowl, beat egg whites until stiff. Fold white beaten eggs to the mixture.
Brush the waffle maker with a slice of butter and pour some of the mixture in the pan.
Wait for 4-5 minutes until the waffle turns golden brown.
It is ready! Serve hot and feel free to add icing sugar, jam, nutella, chocolate, honey whipped cream, , fresh fruits, ice cream or whatever you feel like…
Next time, I want to try this recipe but with a twist. Since Cecile and Chris came to HK, they discovered a delicious apple and cinnamon waffle not far from home.
We have been there 2-3 times already to try it but they are always out of stock!!! Either this waffle is too delicious to last more than 2 hours, either we are very unlucky. To solve this problem (yeas, it is a huge problem for us), I have decided to do it myself!