Viennoise au chocolat
Recipe at the back of the flour packet
An inevitable afternoon snack when I came back from school when I was a kid, the "viennoise au chocolat" is a must!
I couldn't find the exact translation in English – some will speak about chocolate chips bread but it is not exactly bread; is it is much softer… So here is the recipe for an amazing Sunday breakfast or just a quick afternoon snack for your kids!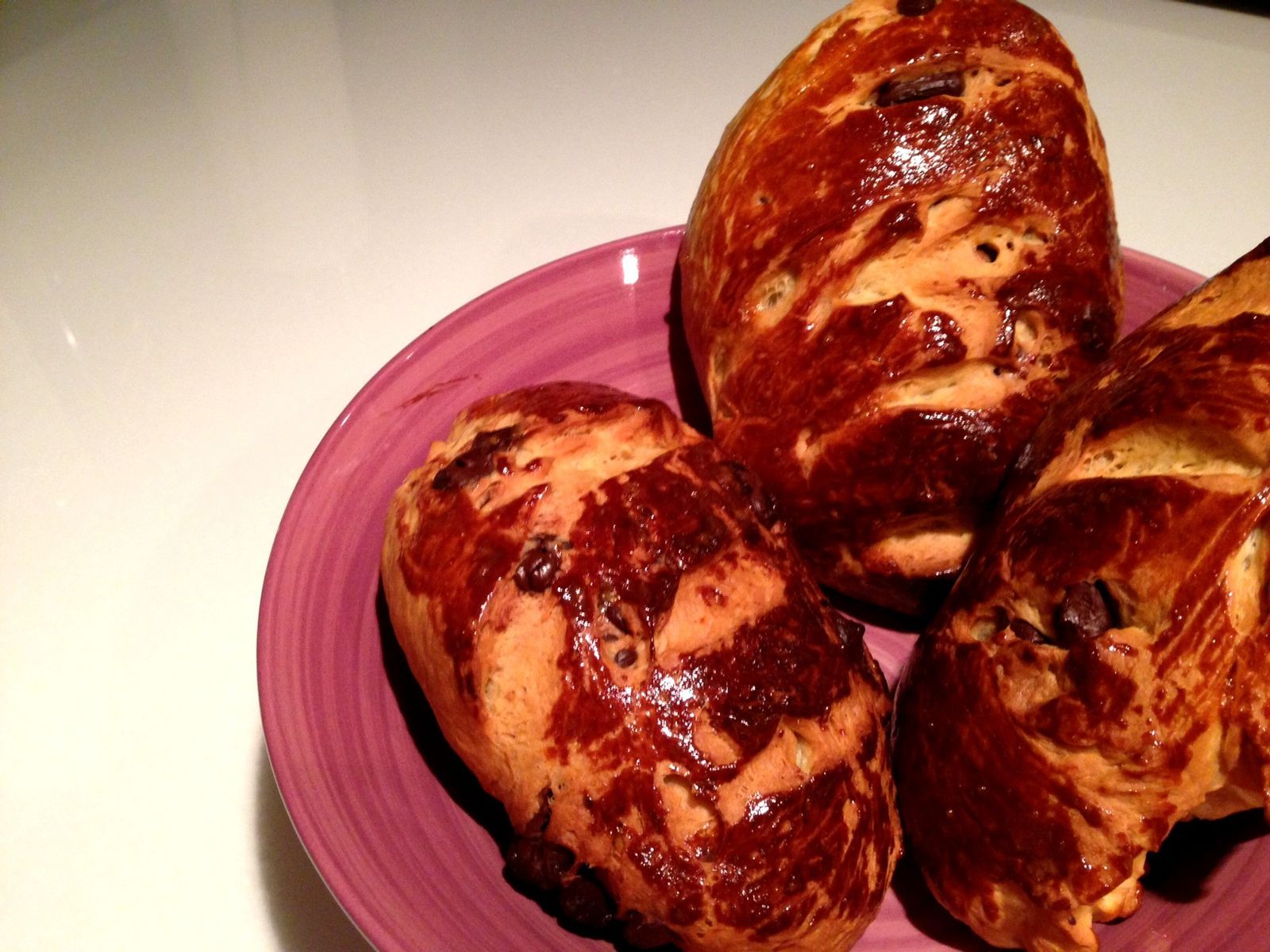 You'll need:
225 ml milk
350 g bread flour
125 g chocolate chips
75 g butter
1 teaspoon of salt
2 tablespoon of sugar
7 g dried yeast
In a large bowl, mix the sugar, the salt and the flour. Make a large well in the middle and add the yeast powder, the butter and the warm milk.
Mix the preparation with a wooden spoon. Once the mixture is combined, knead the paste for 5-10 good minutes until it becomes elastic.
Put back in the bowl and cover with a towel. Allow to rest for 15 minutes in a warm room.
Punch your dough in the bowl to knock the air out. Remove from the bowl, add the chocolate chips and shape into 7-8 small breads.
Cut three slashes across the top of each bread with a knife and place it on a baking tray. Back to the warm room for another 75 minutes.
Pre heat the oven to 180 C.
Brush each bread with a beaten egg yolk.
Bake for 25 minutes. Remove the bread from the baking tray and allow it to cool for 30 minutes before eating.
Miammmmm!!