Our 15 days trip to Mongolia in July didn't started as expected… or should I say it started even worse than expected!
We made the big mistake to choose flights with a connection in Beijing on Air China. At our arrival at the airport around 7am, our first flight was delayed by at least 5 hours making our next flight to Mongolia impossible… after a lot of negotiation with the airline helpdesk; they only managed to find an earlier flight for us with a 45 minutes time frame to catch our next flight.
We were a bit worried not to be able to catch it but we decided to stay confident as it was the beginning of the holidays after all!
We landed in Beijing a bit late, pushed everyone on our way out of the plane with lots of sorry and ran to end up exactly at our seats in our next flight to Mongolia when the doors of the aircraft were closing. We couldn't help smiling and cheering each other as we were very proud of our little run in Beijing's airport! It was the last portion of our flight – we were going to Mongolia and the plane took off quite quickly. Nothing else could happen to us and we were going to be soon on holidays for real…
After 2 hours flight (the total duration of the flight from Beijing to Ulaan Bator was approximately 3 hours), we heard a weird announcement done by the Chinese pilot but we couldn't manage to understand his English version. Then my Chinese neighbor told me in his broken English… "Back to Beijing"… We said "yes - yes" to please him as we thought he didn't know English very well…
Then after the first 30 seconds of shock, we realized the plane was really turning around… so that is when we started to look around for other foreigners or English speakers to understand what was going on.
I am not giving you all the details of this very long and painful experience… We went back to Beijing around 8 pm, we left the airport all together to be brought in a dirty hotel more than 1 hour away from the airport where we were given a cup of noodles for diner without any explanations… We managed to get to bed around 1.30-2 am am only! The hotel reception woke us up at 4.30 am and the long drive back to the airport; get through the police border without any Chinese visa, get through the security checks and back at the boarding gate with all the other travelers… At the end, we arrived in Mongolia too tired to think about anything else than a bed, really happy to find out that our guide was there waiting for us with our group (another girl was not that lucky and her tour left the city without her…).
This being said… and because we had exactly the same experience on the way back (oh yes two times is more fun than once!), I will never take again Air China airline and I would strongly advise you against it as well if you don't want to experience the same!
So enough complains for now, let's speak about our holidays in Mongolia!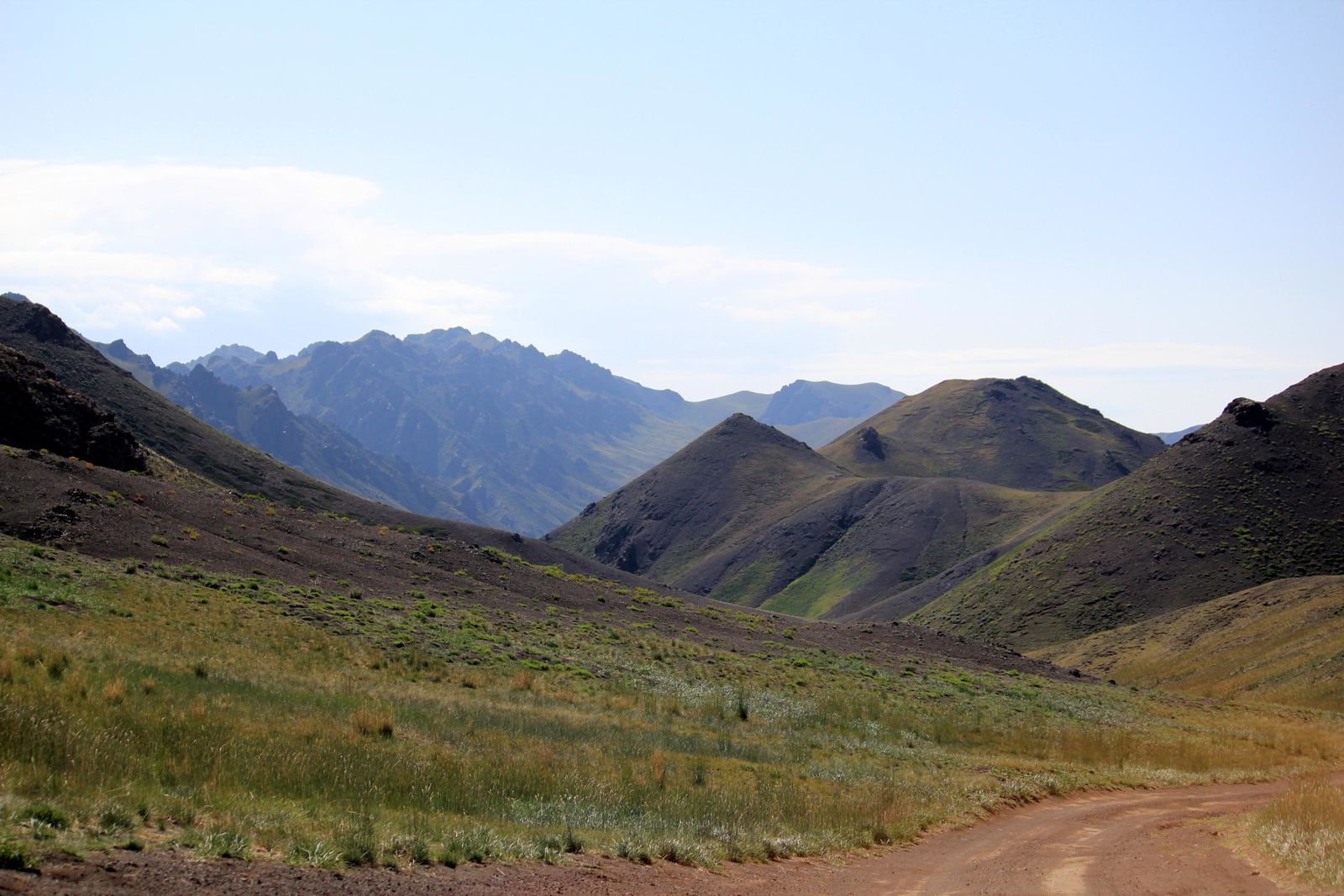 This Russian van will be our 4X4 for the next 15 days. It will be our most precious friend to do the 1,500 kilometers of our trip around the Gobi desert, Central Mongolia and the Valleys.
Our first trek is in a narrow gorge in Southern Mongolia. The place can be covered with snow even during summer as the valley is quite deep but it was not the case when we visited.
Even if the weather looks sunny, it can be quite cold as there is lot of wind and the sun is not coming often at the bottom of the gorge. The valley is several kilometers long and it is the perfect scenery for an outdoor picnic or a drink.
Let's relax, we are on holiday!