The Flaming Cliffs is also known under the name "Bayanzag" in Mongolia. Found by a foreigner paleontologist, this site became quickly famous for its scenery especially at the end of the day when the sun is turning the rocks and the cliffs red.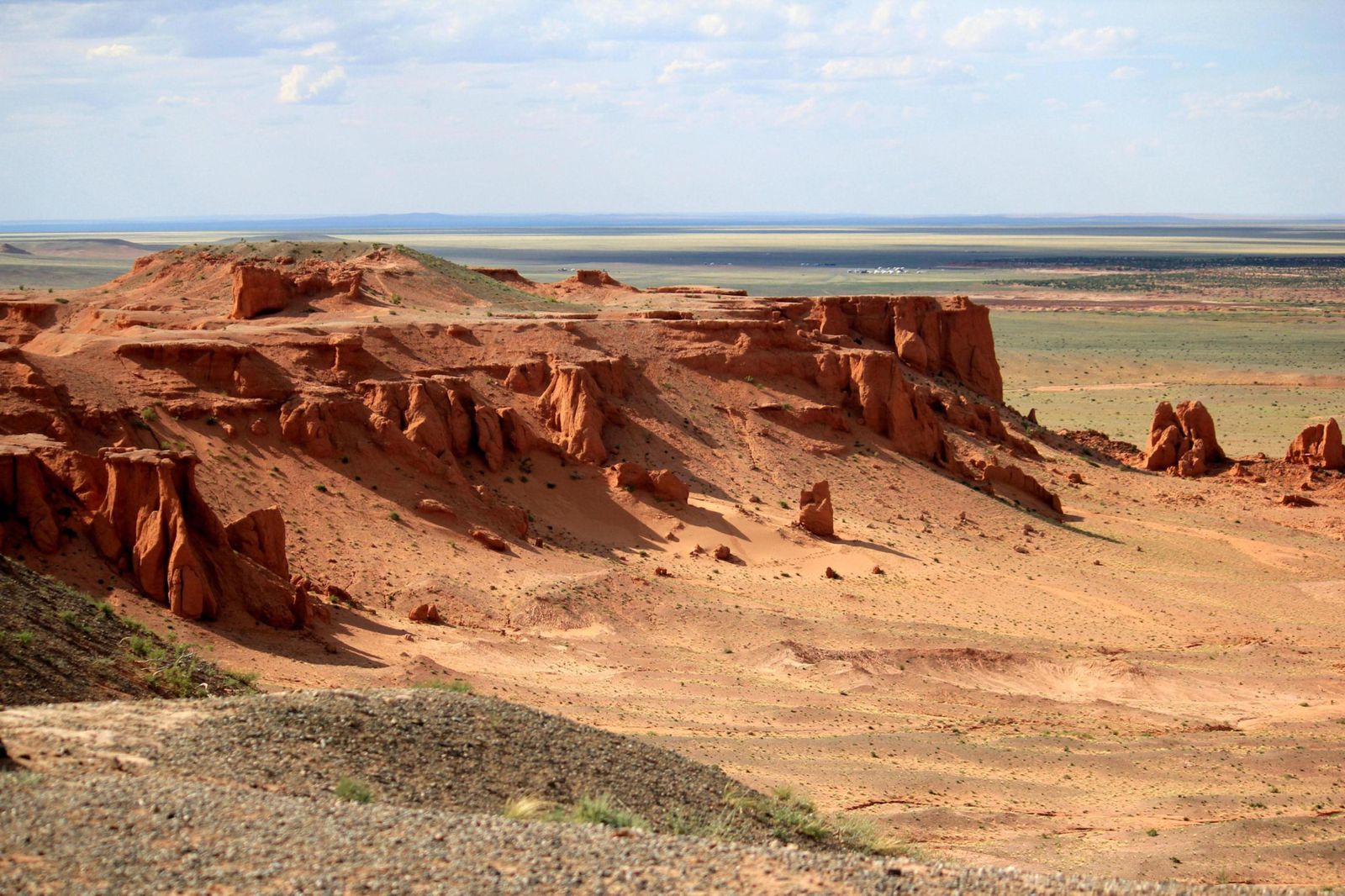 Ready for a short trek in the region? Let's go!
This is the perfect place for funny stupid pictures… and that's what we started to do in front of this amazing bred background. Again around us, nothing else but emptiness and this feeling of peace and relaxation.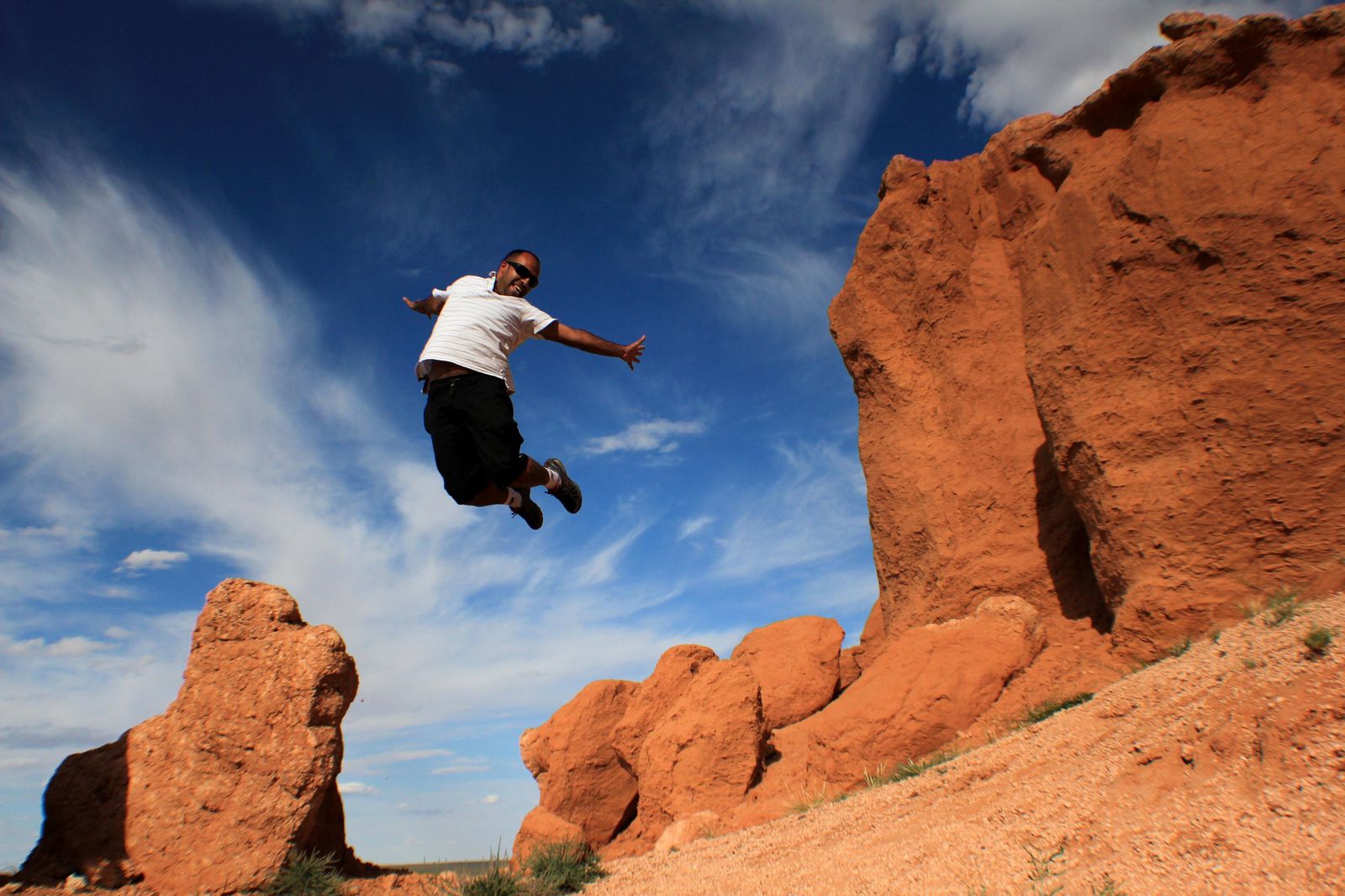 It is said that dinosaur's fossils were found at this location and we looked for our own bones to show as a souvenir but we couldn't manage to find any other bones than some from goats probably (I can't confirm, I have never seen what a goat's skeleton looks like before!)
And again with the group crazy pictures…