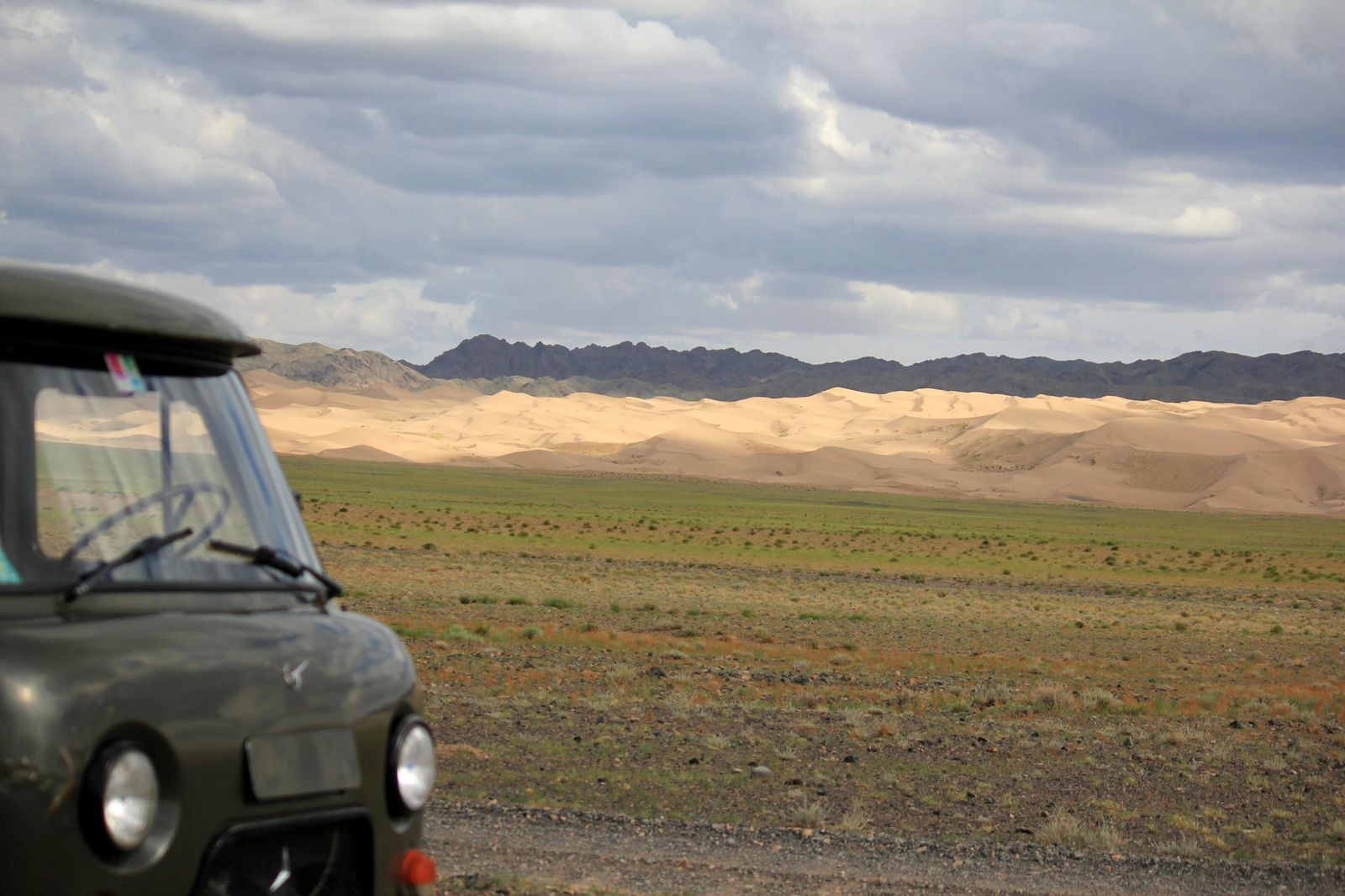 During our road trip in Mongolia, we managed to drive for 1,500 kilometers in our pretty Russian van. Because some travels could be very long, we were eating lunch on the road more than once. Sometimes it was a bit windy or a bit cold but it always ended up to be a great moment in the day!
With the entire materials ready in the car, we didn't have to do a lot to end up with a nice drink and a lunch in front of the Gobi desert.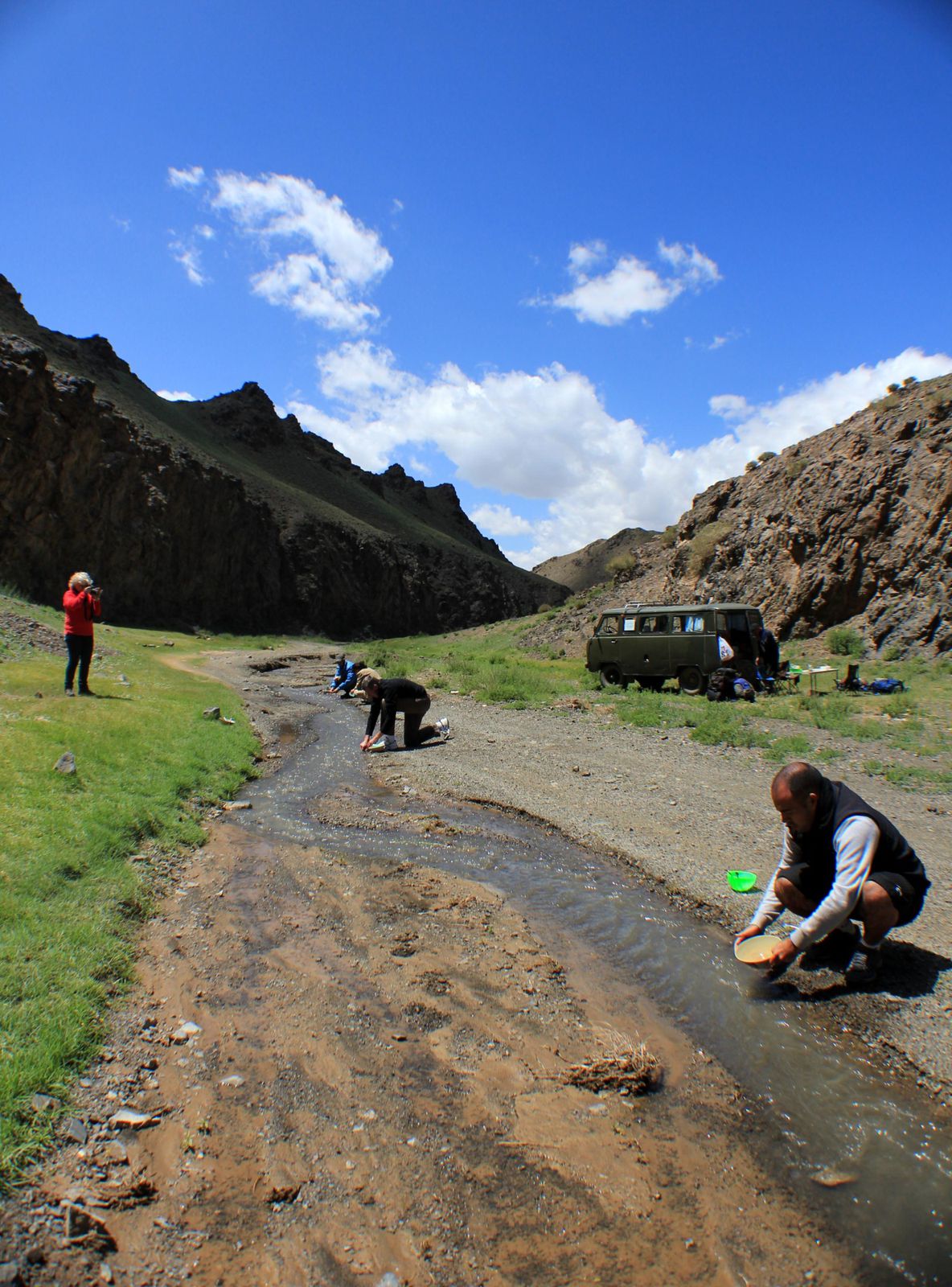 After the lunch, it is time to clean our plates and go back on the road.