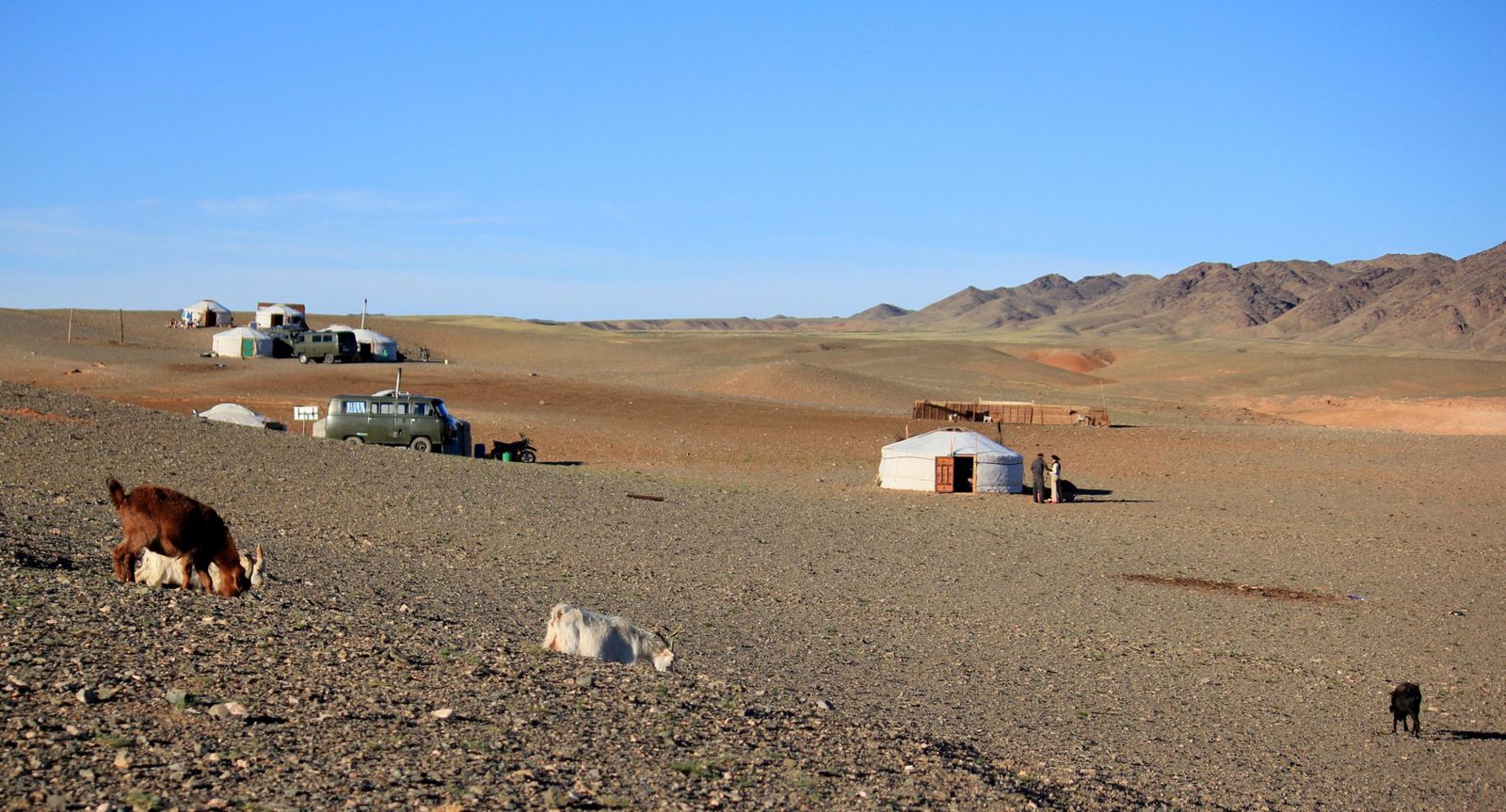 The Mongolia lifestyle is based on a nomadic culture. Our trip includes sleeping with nomad's family for almost our entire stay in Mongolia. There is nothing better to discover the local culture and people by yourself and I would highly recommend you to do the same (rather than opting for camps).
However as you will be living as a Mongolian, don't expect your usual lifestyle…
The Mongolian culture is well-known for its hospitality in the steppes. When you visit a "ger" (the name for their tented home), you will always be offered some salty milk tea with dairy snacks such as homemade yack or goat cheese.
It is said that Mongolian never locked this ger and if a passerby is tired, he will be able to get to rest and enjoy the treats for visitors. It is quite strange at the beginning to just enter into someone else's home but you get used to it very quickly and after a while, you just behave the same way.
The door of a ger always faces south due to an old tradition to being able to see the Chinese enemy coming. Today, it remains a good reason to avoid northern winds and face the sunlight for most of the day.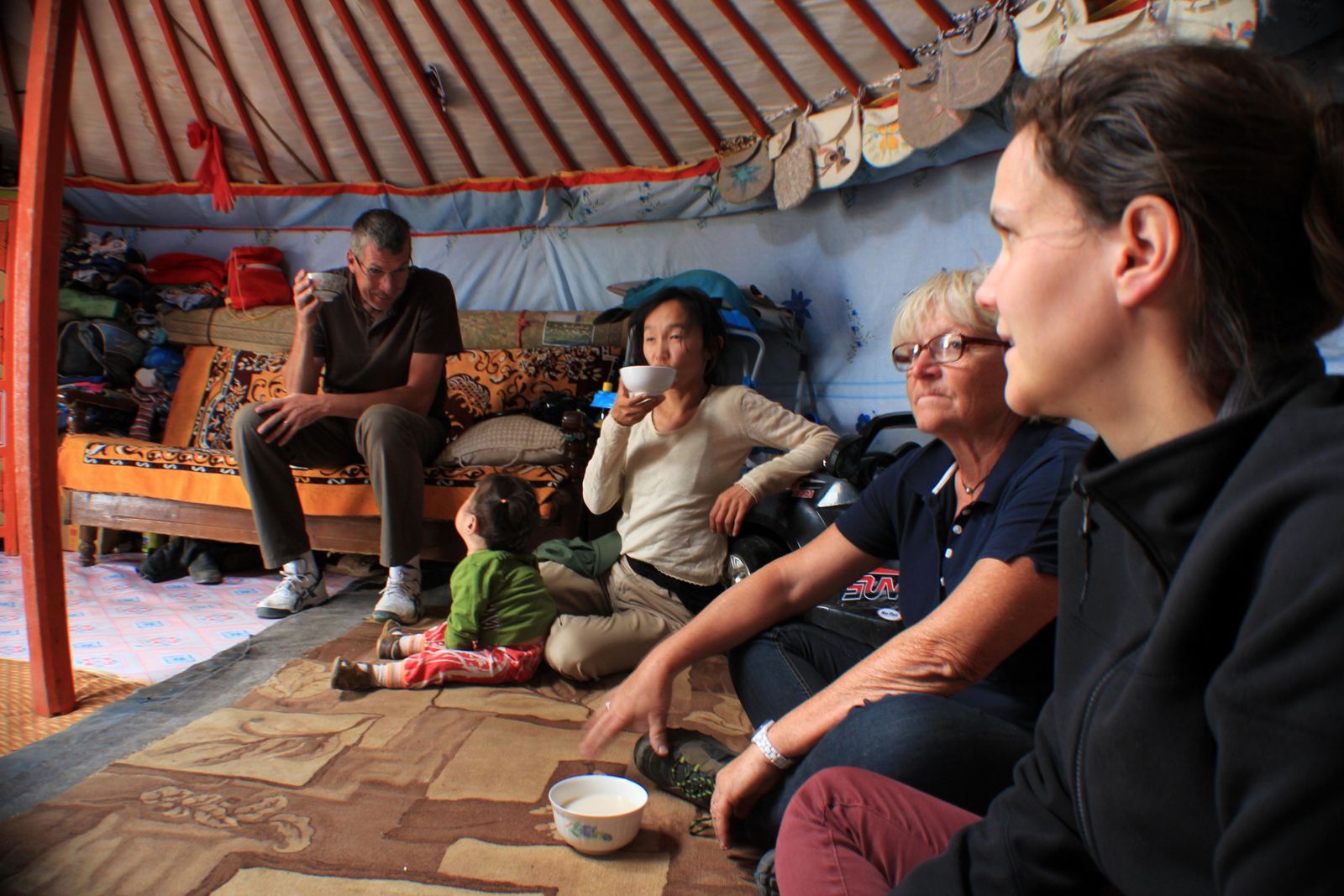 The nomads rely on their animals for survival; 5 animals are playing a major role in Mongolia – goats, sheep, yaks, camels and horses. All combined they are providing everything needed to live to the nomad (food, transportation and wool).