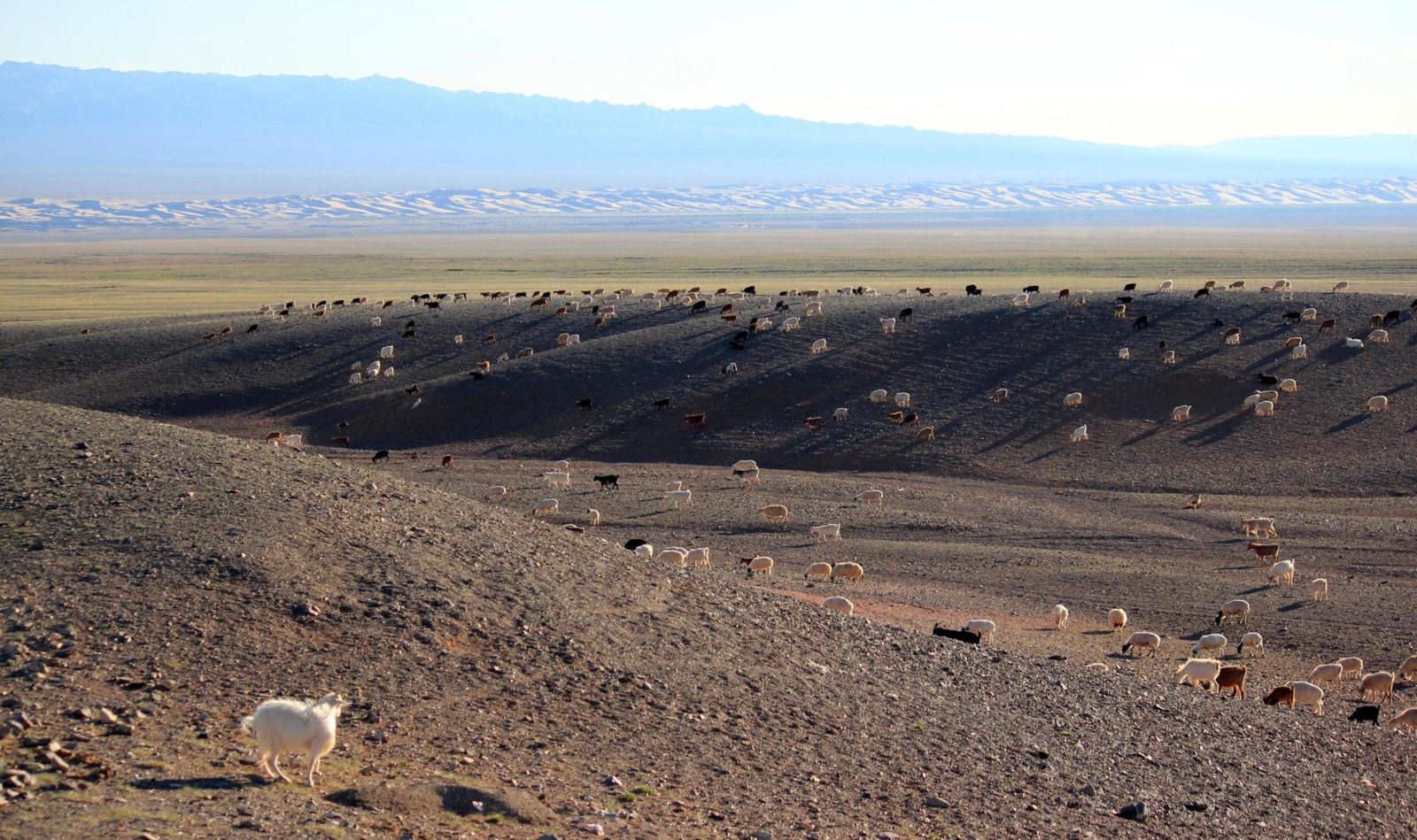 Being the land of livestock, Mongolia has around 10.2 million goats (for a human population of 3 million)! Goats and sheep know where the best pasture is and they are wandering all around the desert during the day. In all the family we visited we were surprised by the high number of goats and sheep they raised.
Before the night is coming, it is time for the nomad to herd them. It seems very easy for the family and the little local girl (8 years old) so we were invited to help them.
The majority of the herd is nicely following the cattle… some of them are more annoying and we started running after them as they seemed to follow their own way.
As we couldn't understand exactly what was expected from us, we start pushing the whole cattle inside the small paddock when the Mongolian mother was waiving her hands to say "no no no".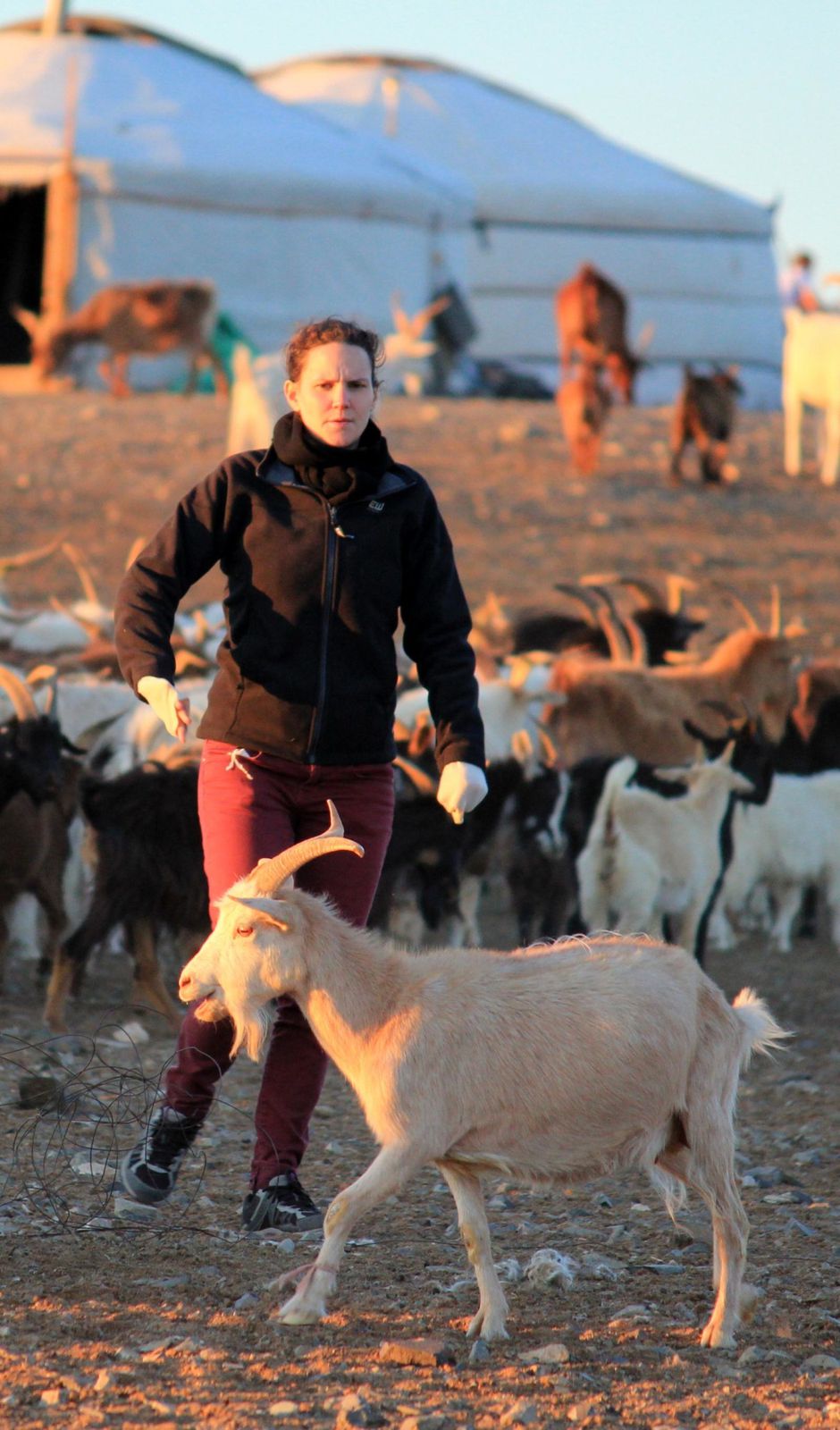 We finally understood that we needed to separate the sheep from the goats and the mothers from the rest of the herd. The mothers were supposed to go in the paddock to get milked.
After 1 hour running everywhere, we managed to finish this first task. I am sure the nomads are taking lesser time than us to do it every day but they were just laughing quietly and seem to find our struggling funny.
One of the mainy women's responsabilities is to milk the animals and after our geant battle with the herd, we just looked at her peacefully. The following day, we were going to get our hands dirty!
Becoming more and more adventurous, we decided to give the milking a try. Same as of the assembling of the cattle, it seems we still have a lot to learn from the nomads. Nicole, Jeremy and Xav managed to get some milk out of the goats after few attempts and were very proud of them. Well done guys!