Chouquettes
A classic French treat for those who are missing home!
To realize this recipe in Hong Kong, you will need to plan ahead of time as it is impossible to find pearl sugar here and it is an essential ingredients of the chouquettes! Without it, it will only be classic choux which is very good but not what I was looking for… The pearl sugar I am using is coming straight from France thanks to Bren's Parents who took time to find some in France and brought it back to HK during their vacation!!! Thanks again Bren! I still owe you your chouquettes ;)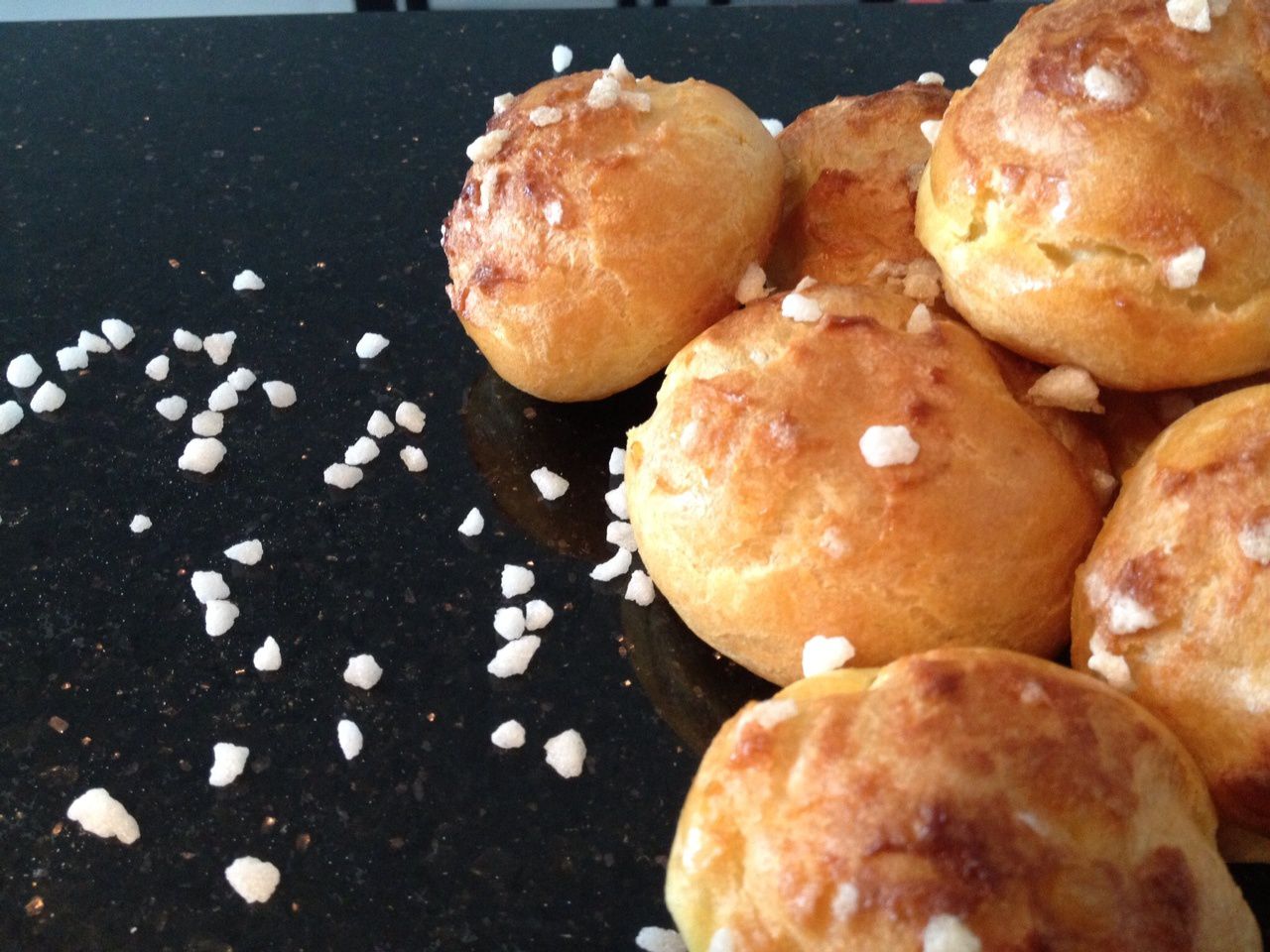 You'll need:
250ml water
5g salt
10g sugar
80g butter
125g flour
220g eggs (around 4-5 eggs)
1 beaten egg
Pearl sugar
In a pan, place the water, the salt and the butter and cook until the butter melts and the mixture starts boiling.
Remove from the heat, add the flour and mix with a wooden spoon
Once fully combined, return to low heat and cook for few seconds (1 minute max) until the mixture forms a smooth ball and comes away from the side of your pan.
Keep it aside until the mixture cools down slightly and transfer it to a large bowl.
Add the egg one by one and make sure the mixture is fully combined before adding the next one.
Pre heat the oven to 200 C.
Using a piping bag, make small ball (half the size of a golf ball) of the mixture on the baking tray. (Not sure how to translate this action ;) The paste will inflate so make sure you have spaced them enough to allow the choux to bake and dry correctly.
Brush the tops with the beaten egg and sprinkle with plenty of pearl sugar.
Bake for 25 to 30 minutes (or until the choux are puffed and slightly brown). Around the end of the baking time, open the oven to keep out the humidity.
Remove from the baking tray and transfer to a wire rack to cool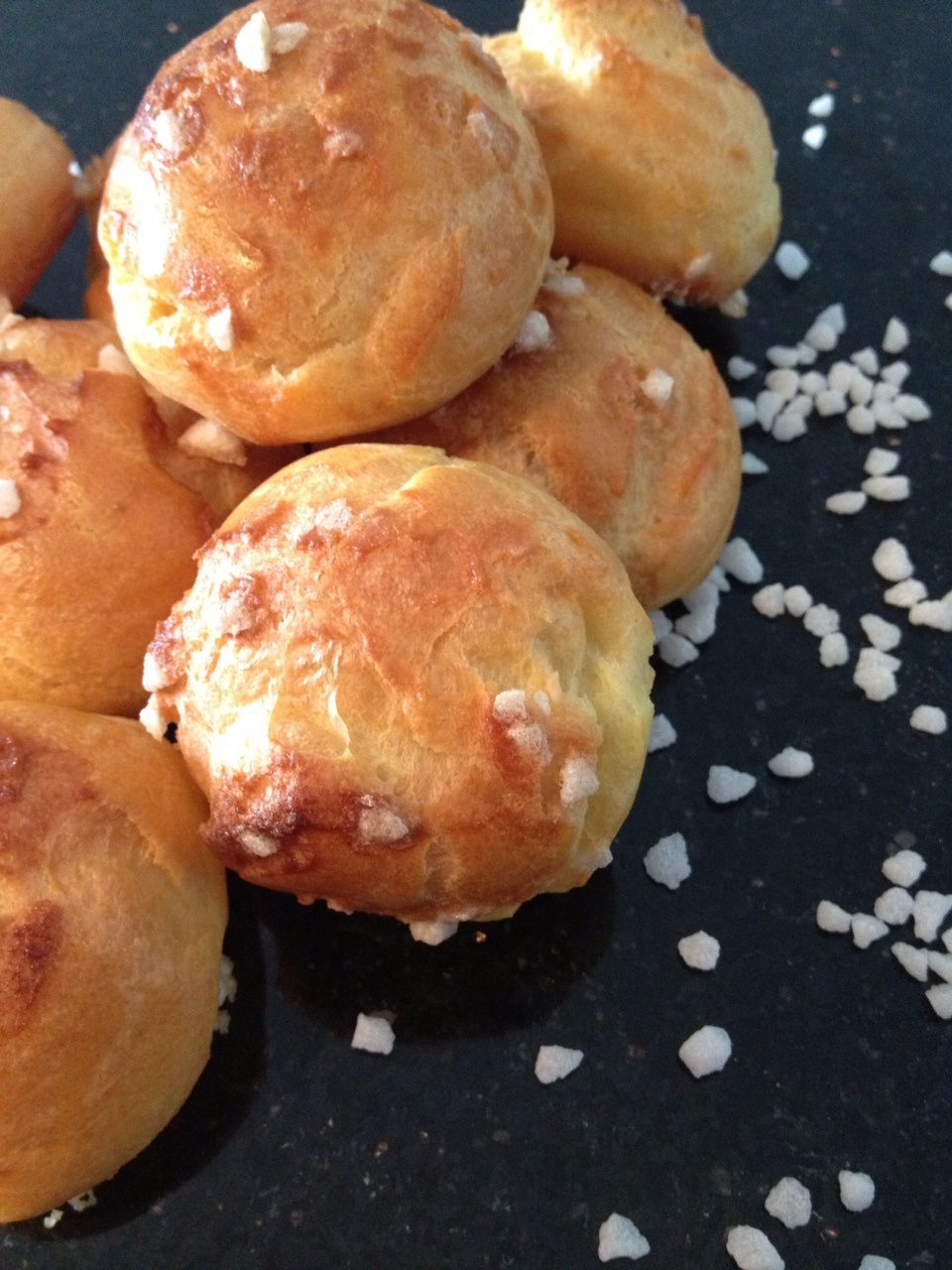 Sorry, you are too late; I ate all of them already!