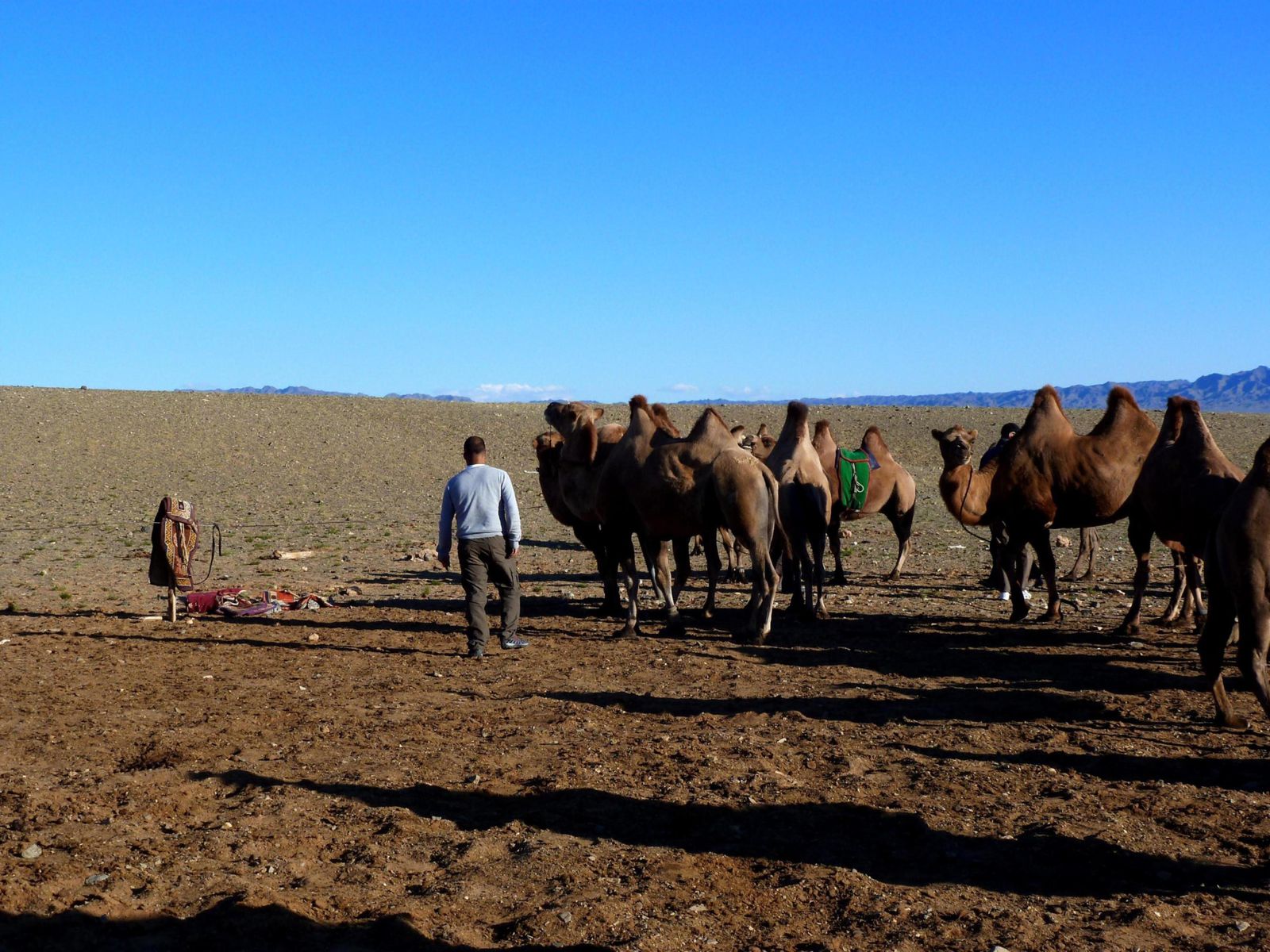 The bad flights experience is now only a funny memory… In the Gobi desert, you will forget everything about your previous life and live at the pace of Mongolian nomads.
Nothing can describe our Mongolian experiences, the emptiness, the scenery, the people, the real live…
The pictures are only showing you some extract without giving you the full picture. You will have to go there yourself to understand. But be warned, Mongolia is a tough country and is not recommended for small and weak nature!
The Gobi Mongolian desert has everything to offer and that's our next camel stop.
We joined a tour and we are part of a group of 5 plus our guide "Mungu" (pronunciation "Mongo" and our driver "Tchimid' (pronunciation "Tchemeet").
So here you go with the participants with Xavier and Jeremy riding their camels in the desert, our guide who don't need any local guide as she know perfectly how to ride a camel and then Antoine and Nicole.
The ride is taking us to the sand dunes where we were supposed to picnic but we decided to replace it with a nice French "apero" with chips and beers.
The sand here is between dark and pale yellow. Isn't it perfect here?