Brioche au sucre
Now that I found out that doing my own bread without a bread maker is possible, I am trying everything I can…
Here is the recipe for a "Brioche au sucre", a big favorite for the 4pm French snack when you are a kid! The recipe is found again on the back of the flour packet (French brand Francine).
You'll need:
350 g bread flour
175 ml
14 g dried yeast
1 teaspoon of salt
2 tablespoon of sugar
1 egg
100 g soft butter
30 g pearl sugar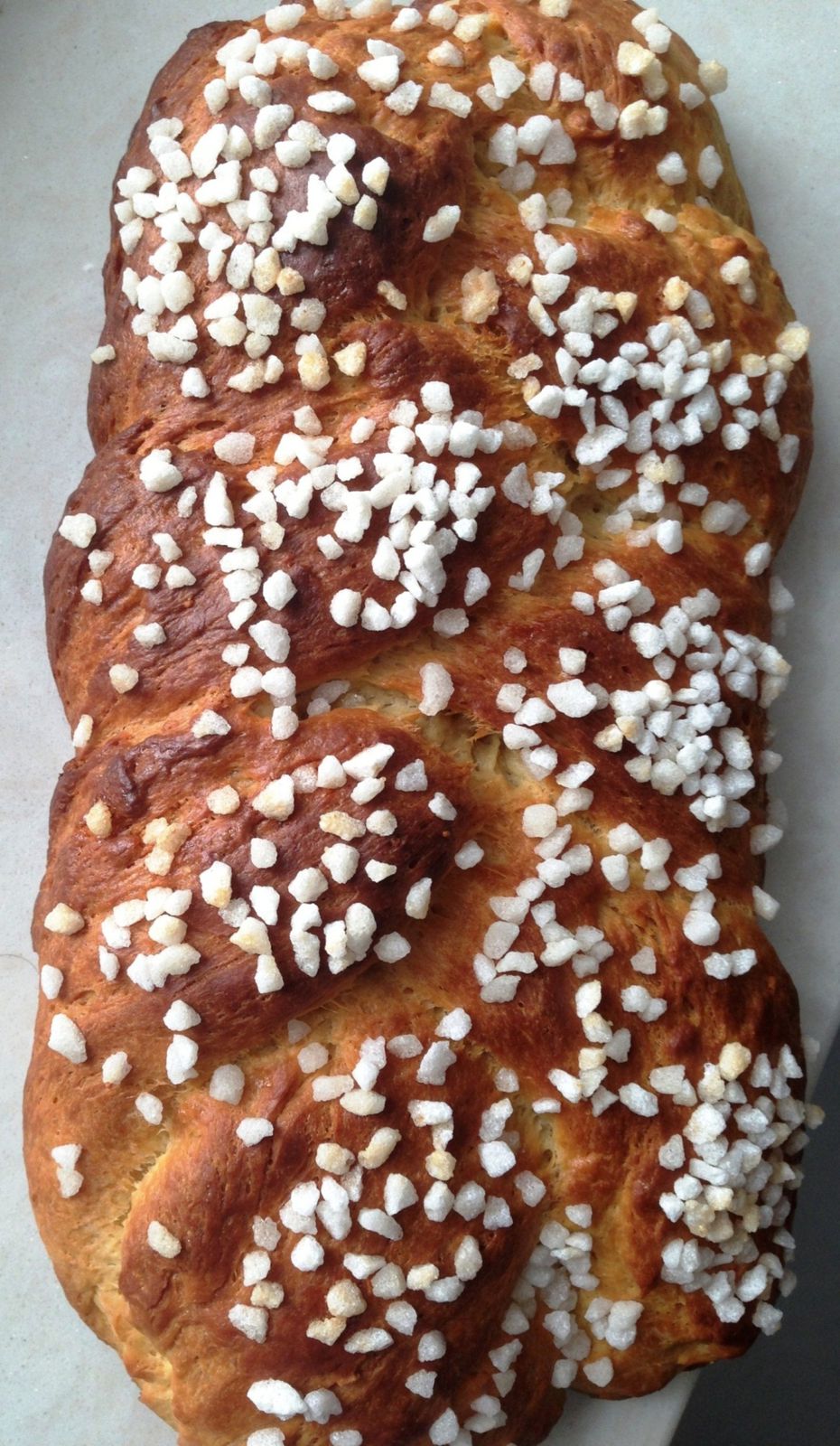 In a large bowl, mix the sugar, the salt and the flour. Make a large well in the middle and add the dried yeast, the butter, the egg and the lukewarm milk.
Start to mix the preparation with a wooden spoon. Once the mixture is combined, knead the paste for 5-8 minutes until it is fully incorporated and it becomes elastic.
Put back in the bowl, cover with a humid towel and allow resting for 30 minutes in a warm room.
Remove the dough from the bowl and punch it few times to knock the air out. Shape into 10 small round breads, put them all together in a cake pan and sprinkle the top with the pearl sugar (lots of pearl sugar!!).
Allow to rest again for an hour in a warm room.
Pre-heat the oven to 180 C. Bake for 20-25 minutes until the bread is golden crisp. Remove the bread from the cake pan and leave it on a cooling rack for 1 hour. Then just eat it ;)