Direction Indonesia and Bali for this march holidays. It's my first time around Asia so I will try to show as much as possible of what I discovered during those two weeks!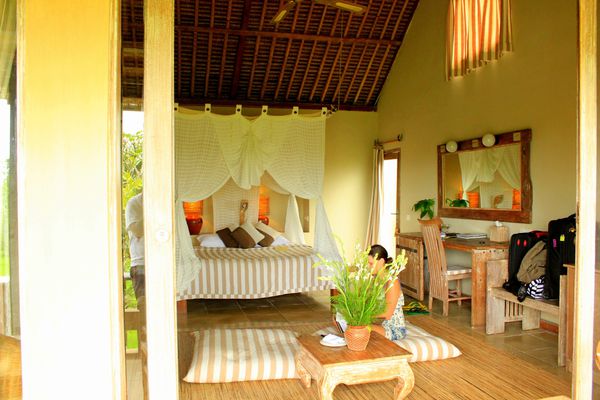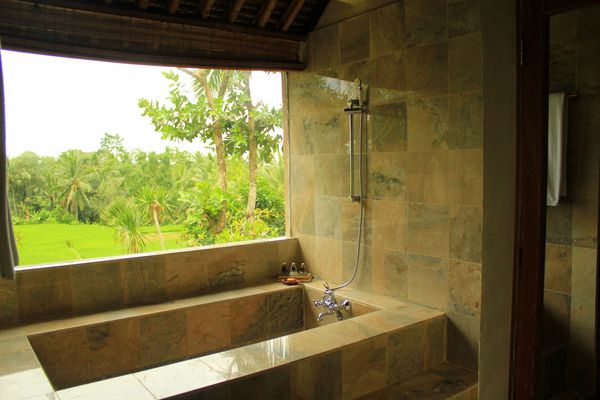 Our first stop was in the south of the island, where the tourism industry is focused. As we stayed only one night on our way to Ubud, I am not going to speak about it but I will try to focus on Ubud instead.
We choose the Waka di Ume resort, a great location at the end of the town with beautiful surroundings...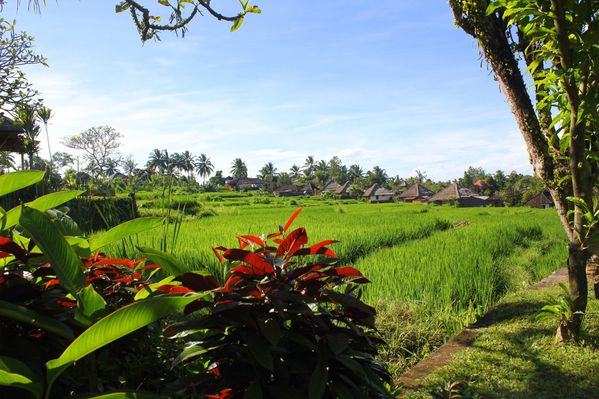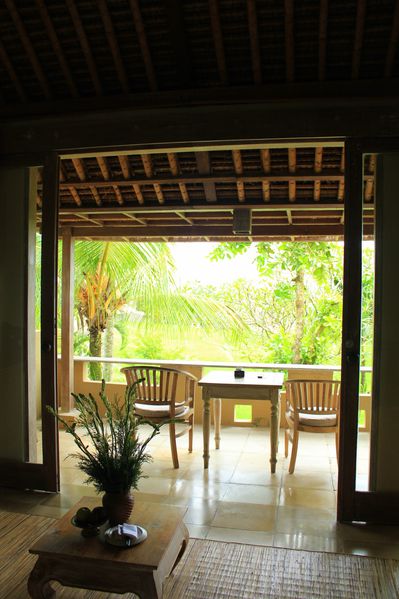 The perfect place to relax as there are no TV and no internet access in the rooms. You are immerged in rice fields which create a quiet place. There is even a chapel for the one wanted to get married in a different way!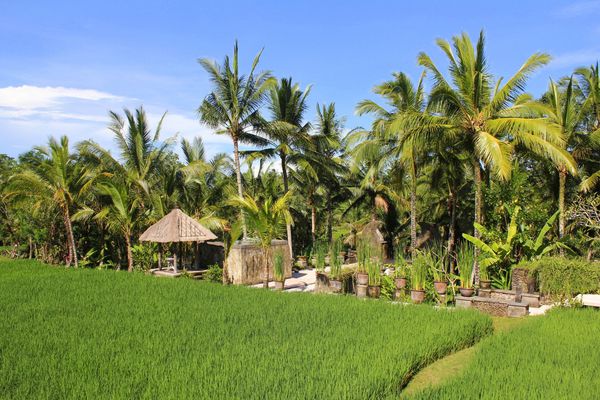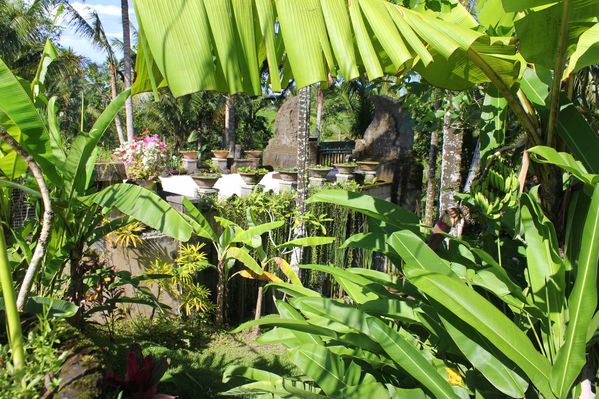 Overlooking the rice fields, you are welcome to enjoy a drink on a terrace or just relax with a book.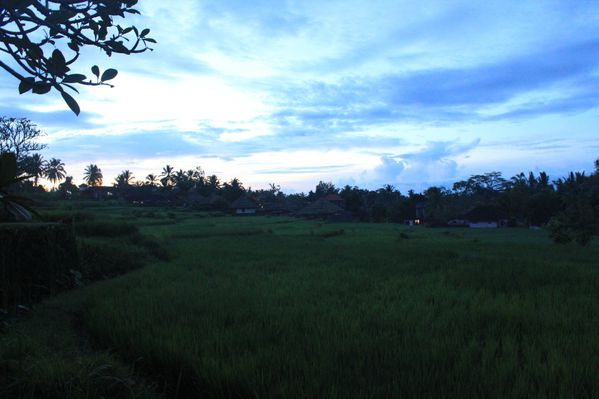 The swimming pool got two different levels in the cooling shade as it could be very hot during summer in this area.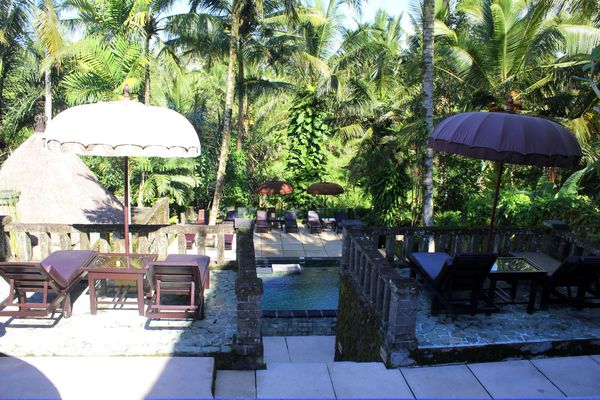 Of course, you are not suppose to jump from one to the other but try to explain that to a guy! Of course, it is so quiet around, that it don't bother anyone if you want to do it...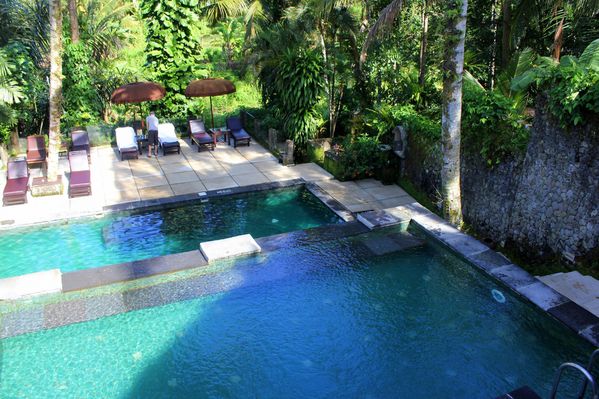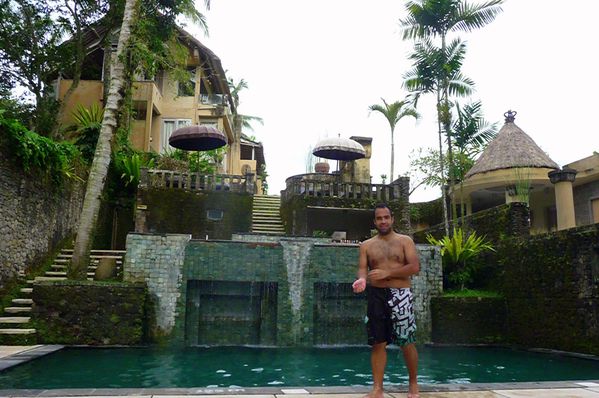 Bali is also known for his traditional balinese massage. This massage is more gentle than a thai one and uses oils for more relaxation. (hopefully because you dont really want to get a massage to suffer during and even days after... I will have to share with you my first experience of a thai massage one day...) The spa offers a outdoor jacuzzi to prepare yourself to get pampered!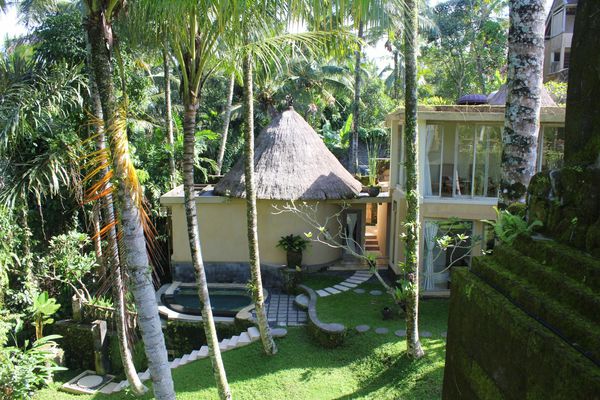 If you also wander how this area can be so green, you should see the amazing tropical rains here. They last for only few minutes but everything becomes wet in no time. The best time to go under it and to start singing!