The Kawasan Waterfalls are situated next to Badian city, 1 hour away from Moalboal with the best guide in town recommended by my French instructor.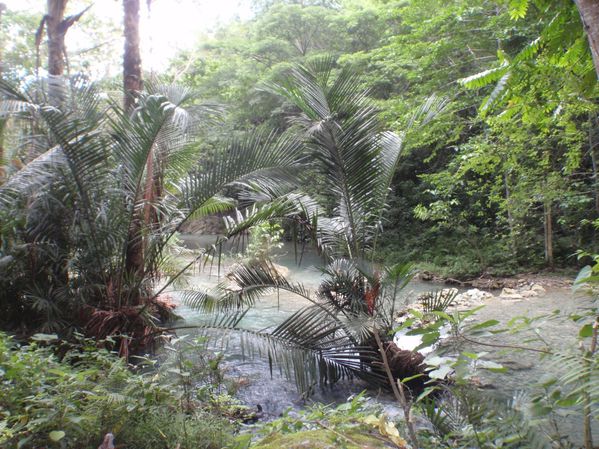 From the entrance, a nice and short trek of 1 hour is requested on a rocky and tree shaded path. At the end, a 3 level cascade of crystal clear mountain springs is awaiting you!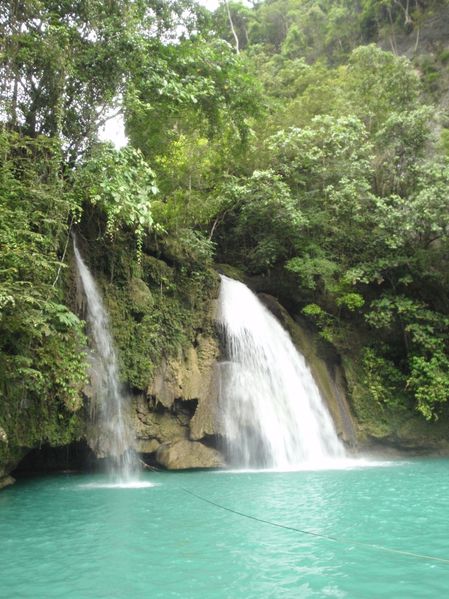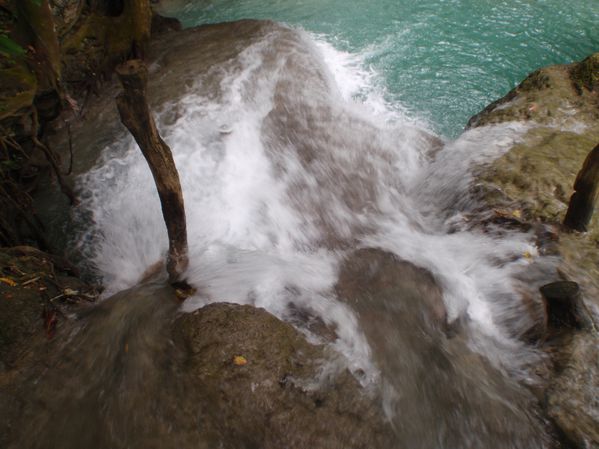 The bamboo raft can be rented out if you want to get closer to the waterfall and to enjoy a "waterfall massage". The current is so strong; I couldn't approach closer to the waterfalls by myself! Forget about jumping from the top, it has been forbidden since deathly accidents occurred.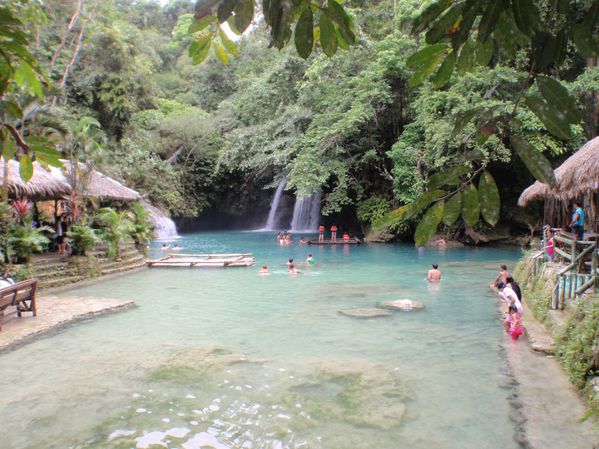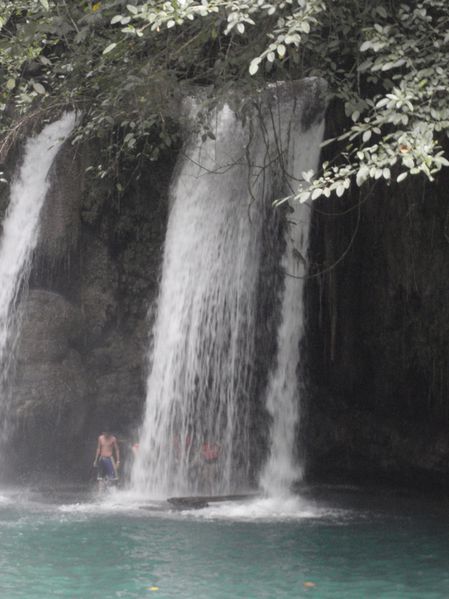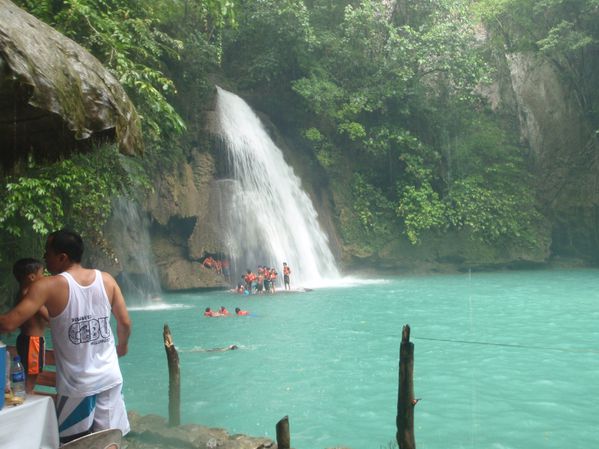 You can play and swim in the fresh water and after the trek and with the heat, a swim is more than welcome even if the water is quite cool! It is a very popular destination for locals and tourists who want to escape the beach for a day.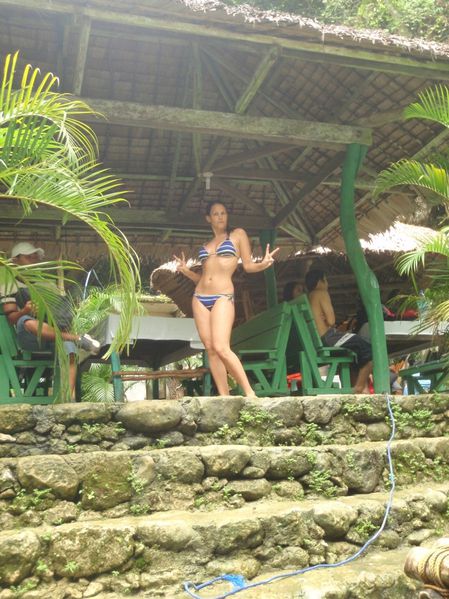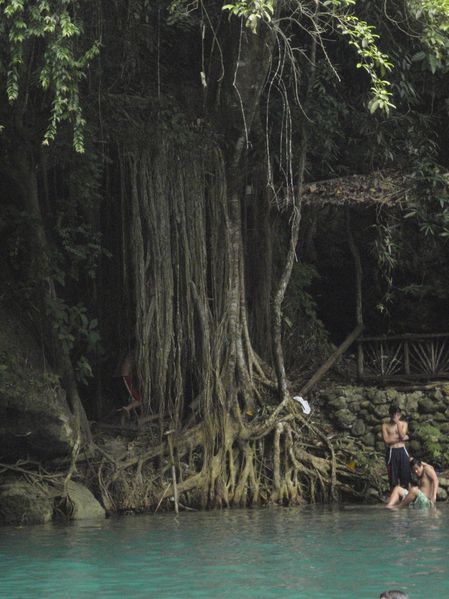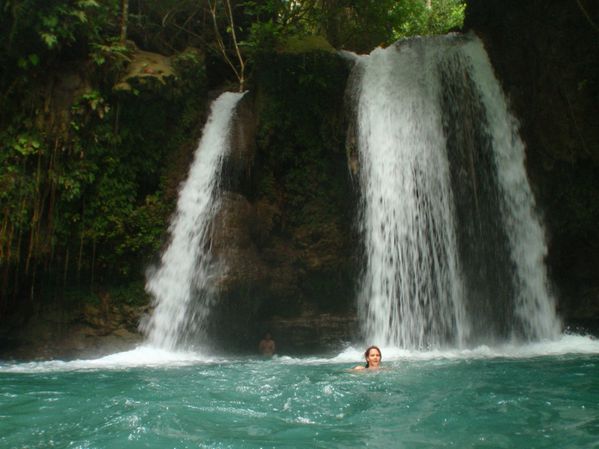 The return was trickier as it started to rain… the kind of tropical heavy rain of course… Hopefully we were already totally wet but the path became slippery and bringing flip flop was the worst idea of the day!