Situated right in the middle of Bali Island, Ubud is a well known town for tourists. It became our base to discover the island around. If you are planning to visit Ubud, you will find every type of accomodations you are looking for from the backpackers to the luxury hotel...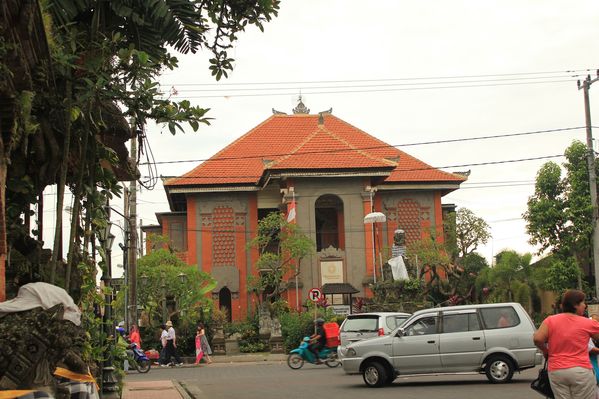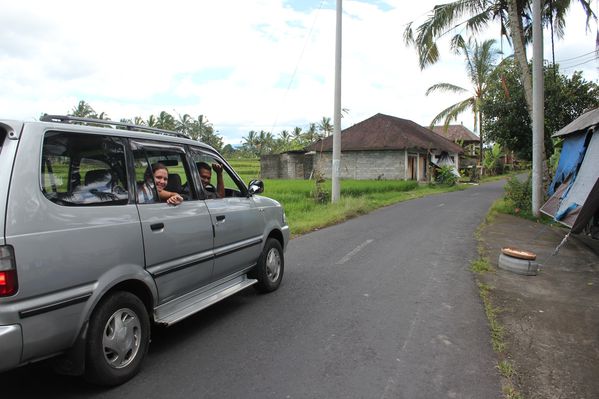 In the streets here, we found plenty of good restaurants where we had very good local food... We decided to eat as much as possible of balinese or indonesian food during those holidays and for the one who worried I was never ill so give it a try, you won't regret it!
The only bad things about Ubud was that maybe it is becoming to touristic as every two seconds some one will offer you something (a taxi, a massage, food...) it became really anoying during our stay there, so better be prepared! However, I have to say that balinese people are really friendly as well.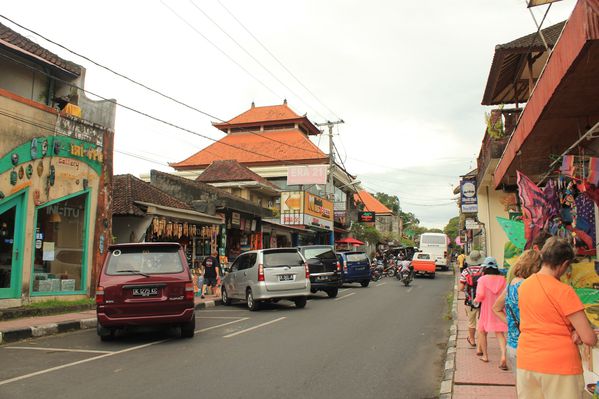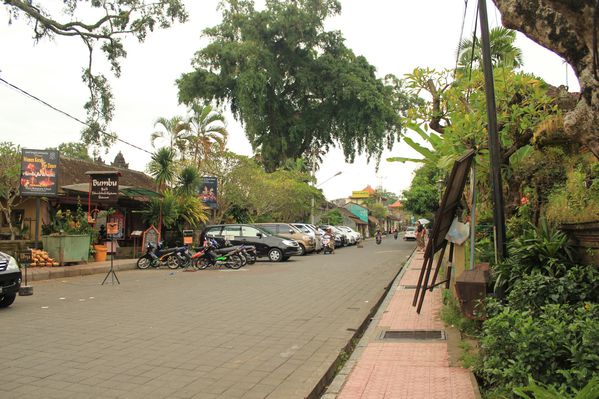 Surrounded by rice fields, the natural and quiet part of the town is every where... like in the air around you! Who never dreamed of Bali as their holiday destination ? Just go to see the last movie with Julia Roberts "Eat, Pray, Love" if you want to have a better idea than on pictures!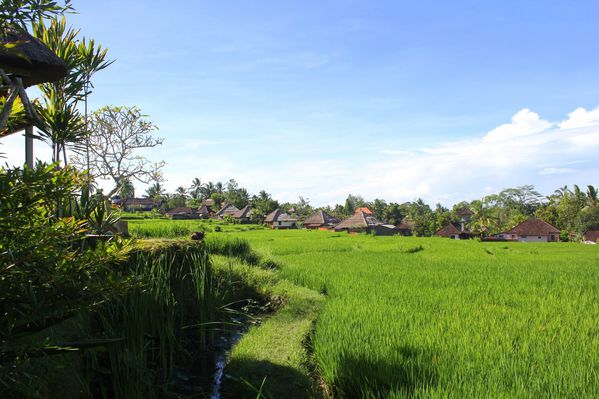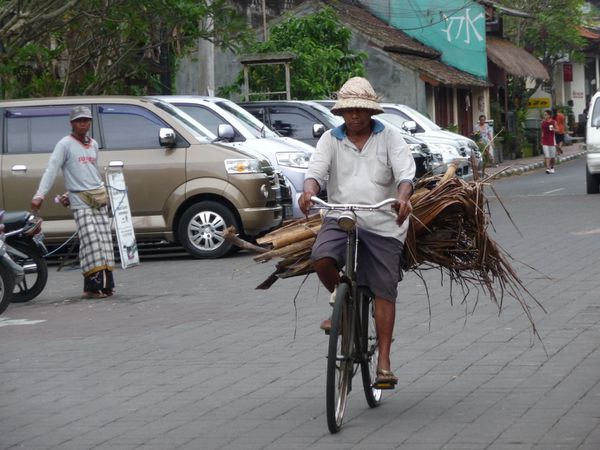 Ubud is also the center for different arts from dance and music to wood crafts. Some of their work are amazing and if you are travelling light, you will be able to go back home with some traditional art from the market.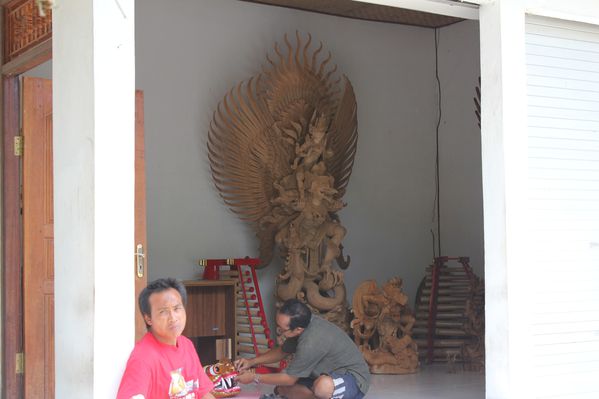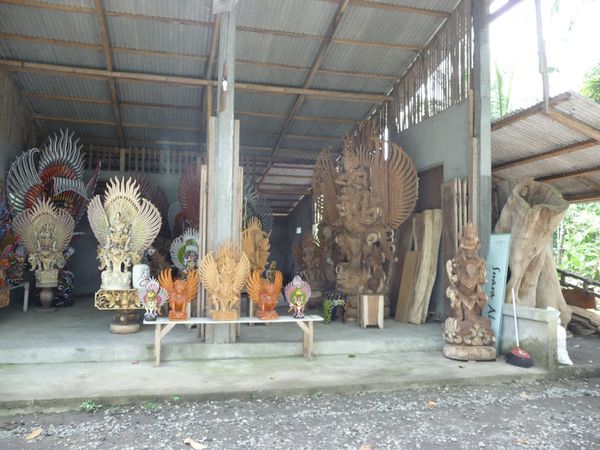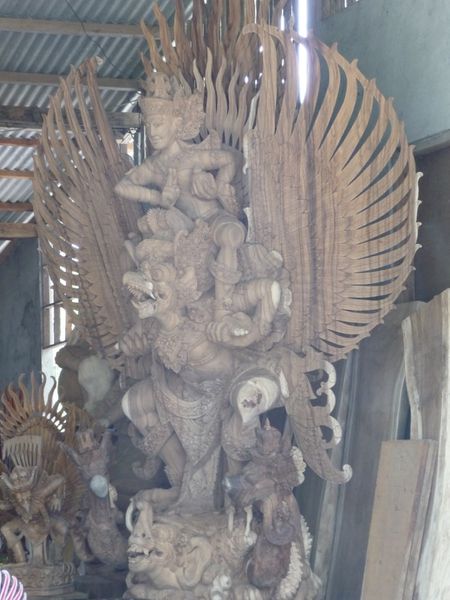 You can't visit Bali whitout seeing cocks everywhere. They are some cockfighting around and even if it is illegal, balinese people enjoy gambling on them. I didn't saw any of them, I was just awake every morning at 4 am because of them so I had to share it with you!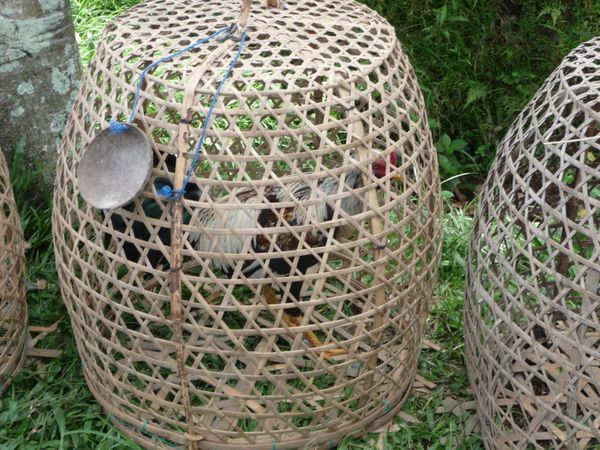 Luckily, on our last day in Ubud, we saw this street procession. Our guide told us it was a religious procession going to every single house of the village. The whole streets were blocked and everyone was looking at them like I did!