Bathing is the best part of the day! You have seen the leaflet with people having so much fun in the River that you can't wait for your turn…
Bathing and washing the elephants is a unique experience, however the river where you are going to take them is not that clean so be ready if you don't feel comfortable with this! It is not a problem at all for me so let's check the pictures together.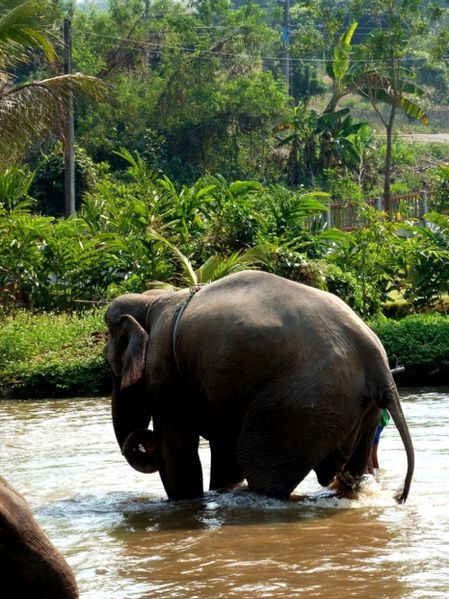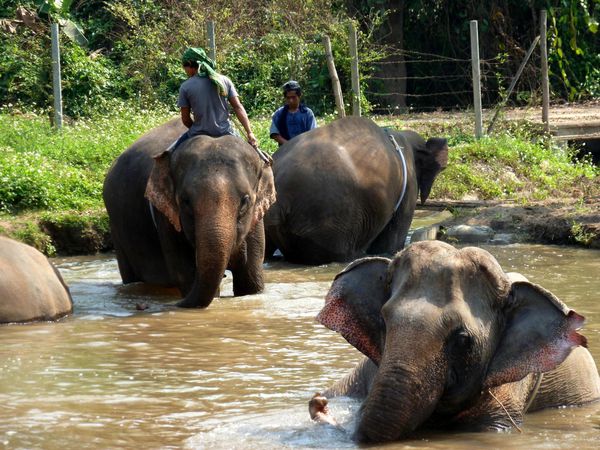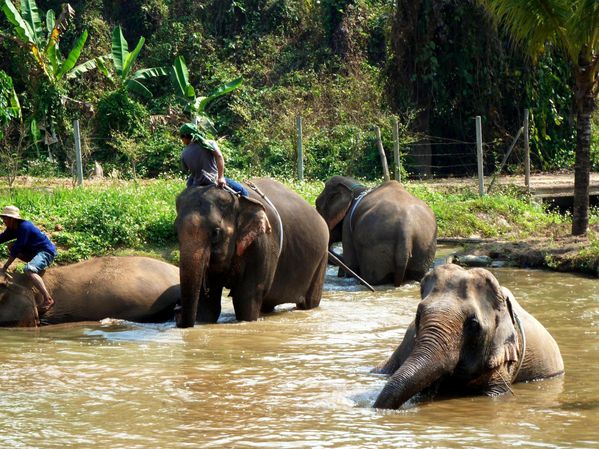 Our guide gave us a bucket and a hard brush and told us to start washing the elephant very hard. Their skin is so thick that you shouldn't worry about hurting them.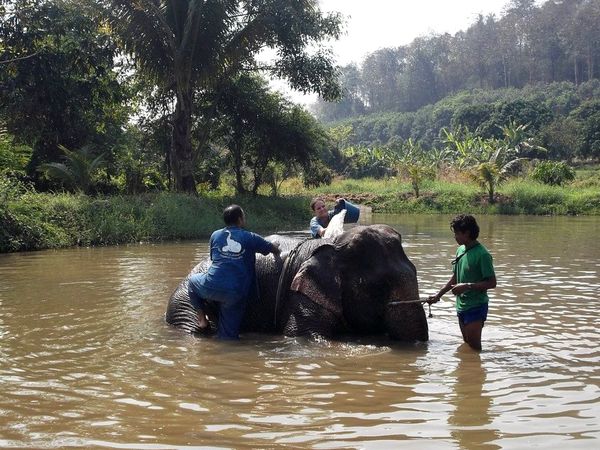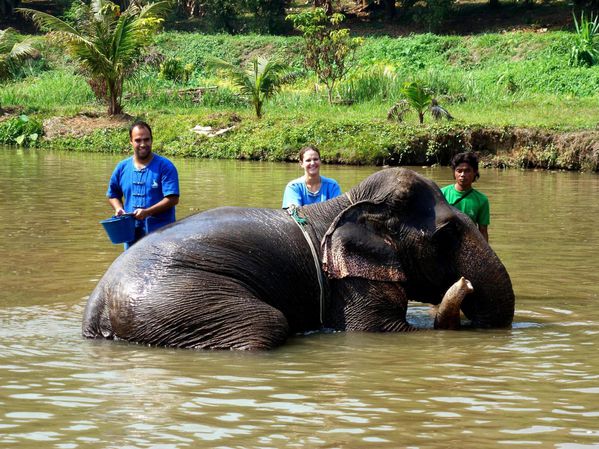 Of course, Xavier started with the bucket, which is less fun I think. After a while as he was growing bored, he started throwing the water straight at me and we didn't need anything else to start a water fight (without a smile from our Mahout but he must be so used to these grown-up kids…)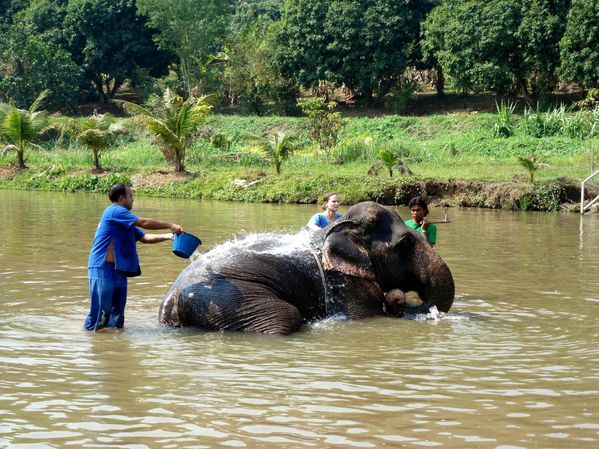 One of the elephant was also throwing water back with his trunk to another couple and they ended up wet!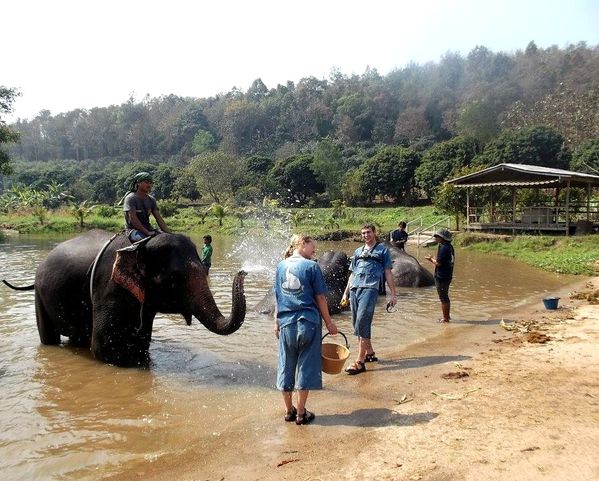 A nice shower with a huge lunch was prepared for us after this amazing day with Thai elephants. I would recommend it to anyone who has spare time in Chiang Mai as this experience is different than others parks where elephants are drawing or painting.