After eating, it is time to learn how to ride and guide an elephant because the next step will be a short ride in the country side.
It does not seem too difficult when our guide is showing us how to climb on the head.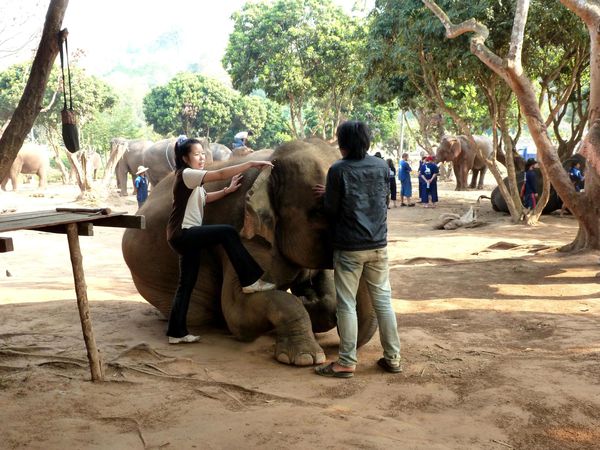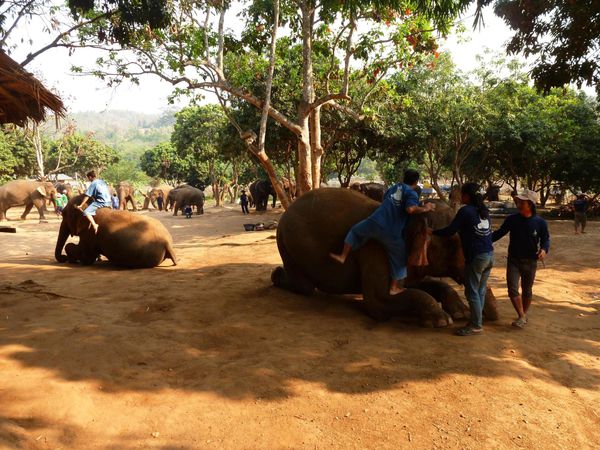 When it is my turn, I realized that except the first high step (for small people like me maybe) it is very easy and the elephants are so used to visitors that they do wait until you are up there.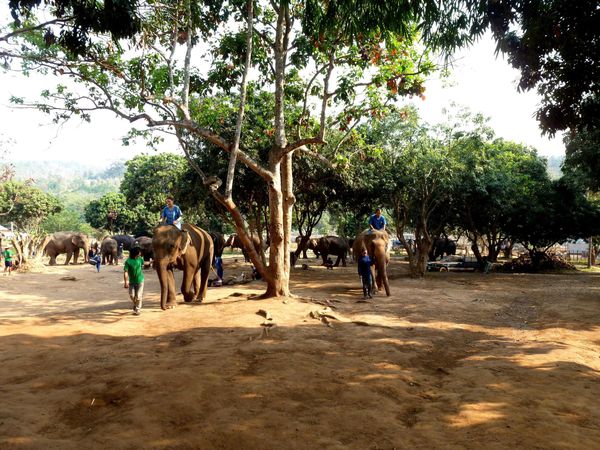 It is not the most comfortable animal to ride I would say but it is very stable and much better than camels riding!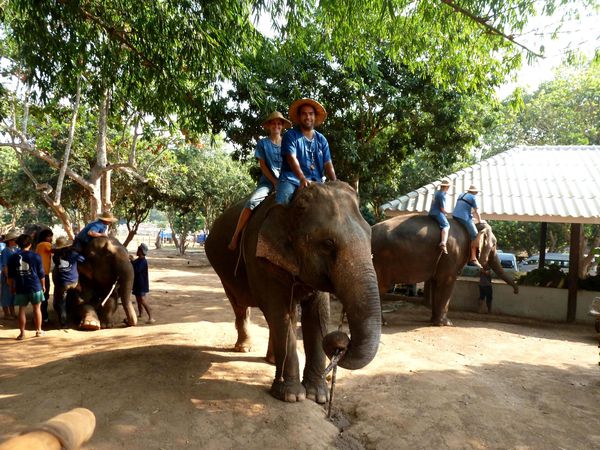 For this day, you can choose to have one elephant for you only or share it with someone else. Xavier and I decided to share one (the price is also cut in half that way... just saying…) and the ride can start.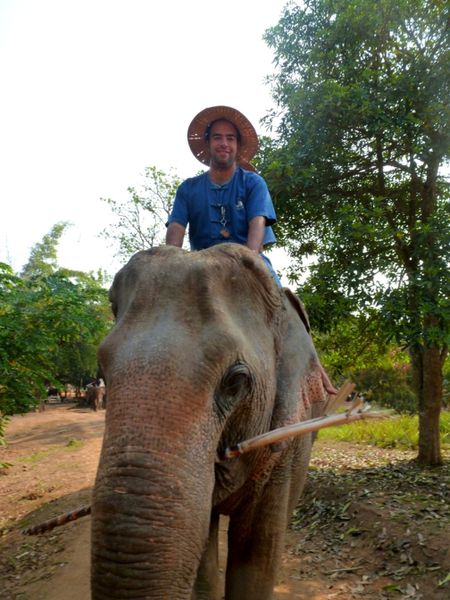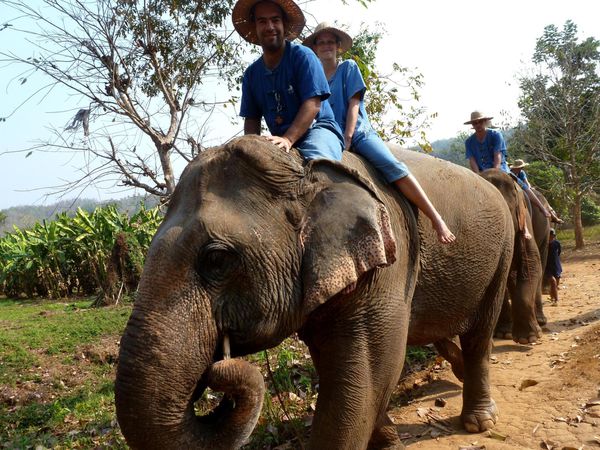 Through forests and the countryside, the path is going up and downhill. After 35 minutes, we make a break to rest our legs a bit. The position on the back of the elephant is a bit hard to keep for so long when you are not used to seat with legs wide open.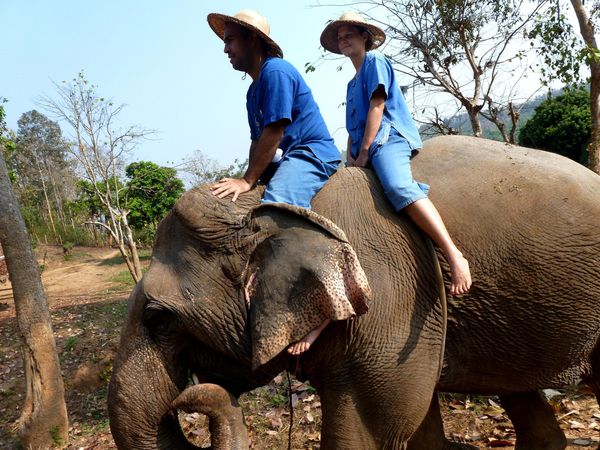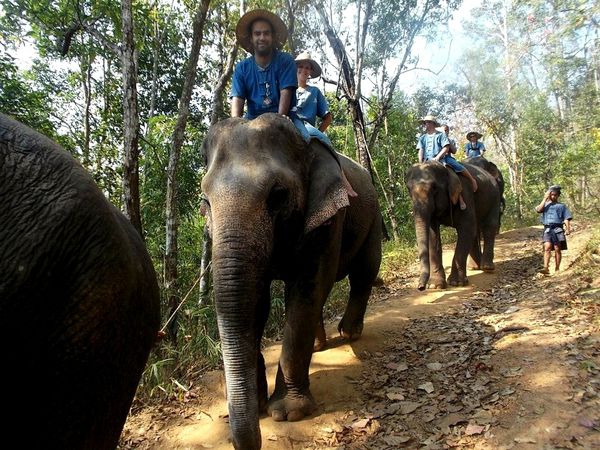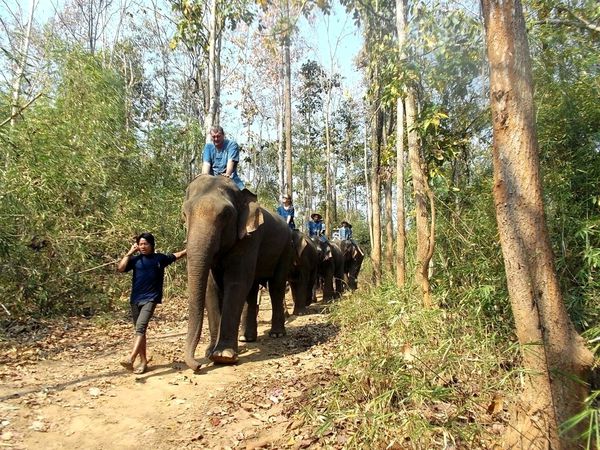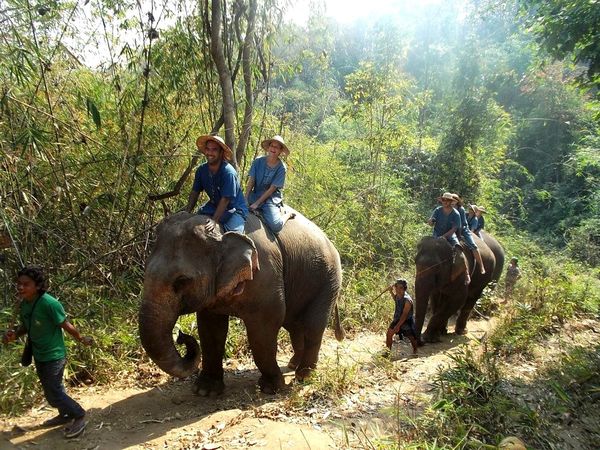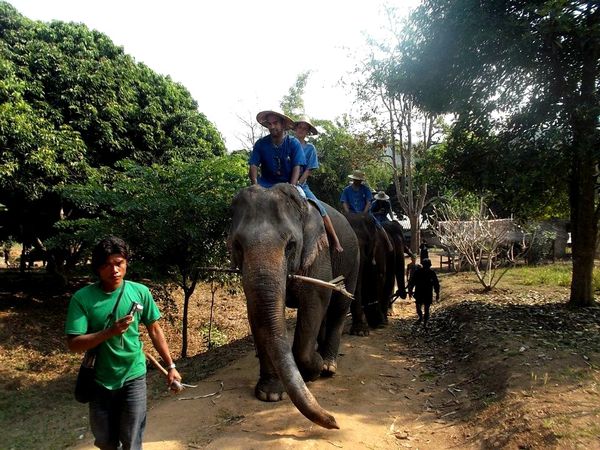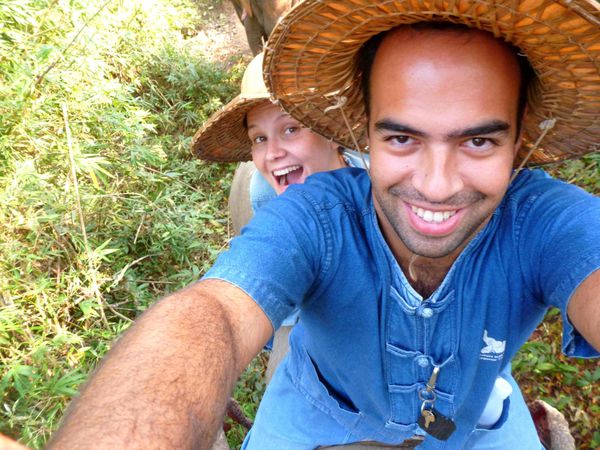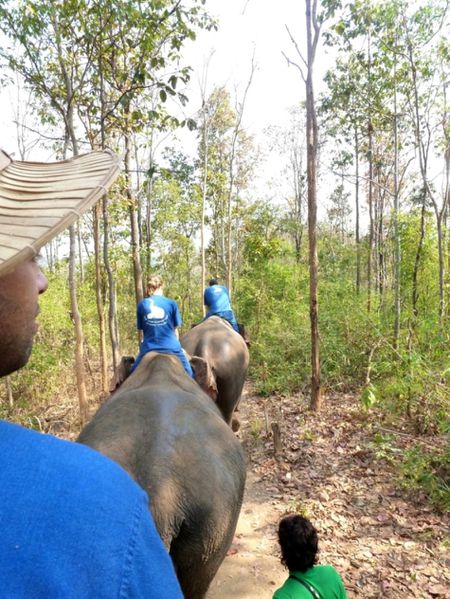 Back on track to go back to the camp and start the best step of this day!