On a beautiful Saturday afternoon, Sophie and I decided to do a short hike in the Tai Tam Country Park located in the south of the Hong Kong Island. It is also known as one of the biggest country park on the island so get ready to follow us!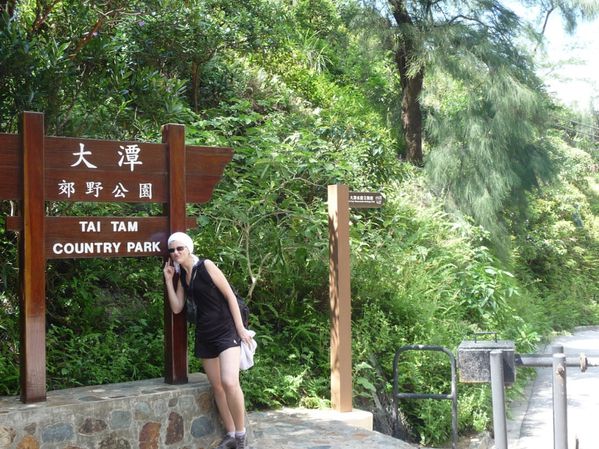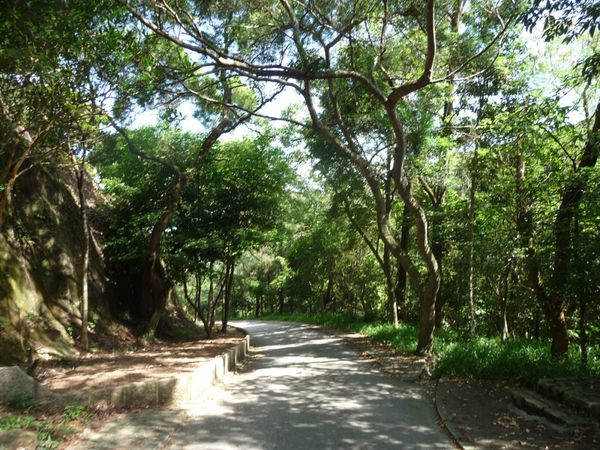 Whenever you want to escape from the busy city, this park is a good option with its barbecue site closed to the entrance… The only disappointing point was that the path is a proper road rather than a real trail experience. However, the green and blue environment makes you forget the tarred road. And hopefully for us with the very hot weather those days in Hong Kong, the path offers a lot of shadow from surrounding trees.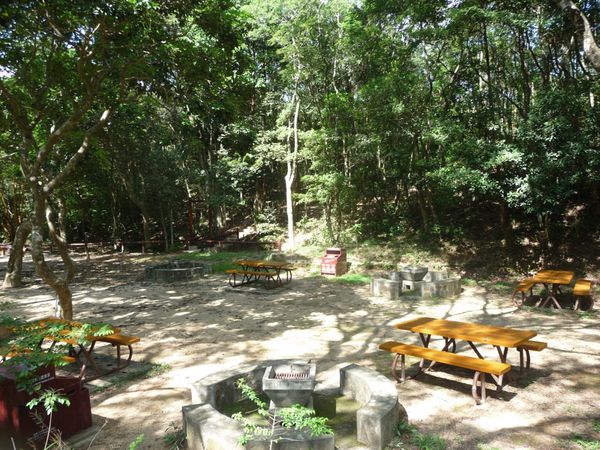 This trail can be done in less than 2 hours even if you do stop for the usual stupid pictures requested. We walked through the Tai Tam Upper Reservoir than to the Tai Tam Intermediate Reservoir to finish the trail at the Tai Tam Tuk Reservoir. Starting with the Upper reservoir built in 1888, two bridges offers different path to hikers. The landscape is beautiful and you can hear birds singing if you remain quiet.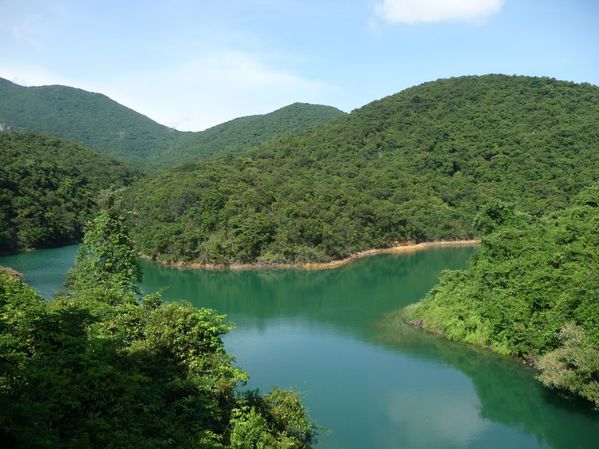 After the Intermediate Reservoir, a bridge built in 1907 links the park to the Tai Tam Tuk reservoir which is now also part of the country park. The trail ends short afterwards and we caught a bus to go back to the civilization.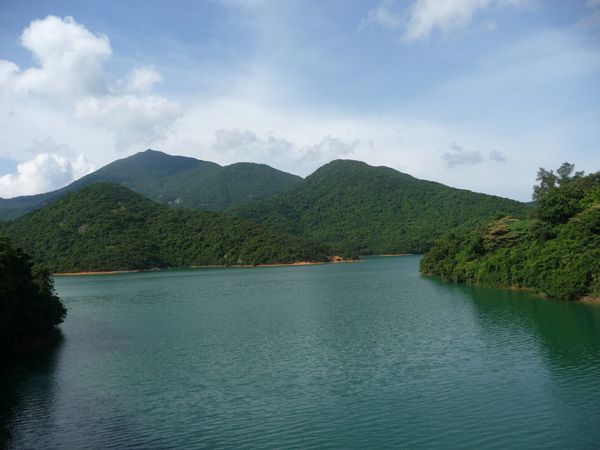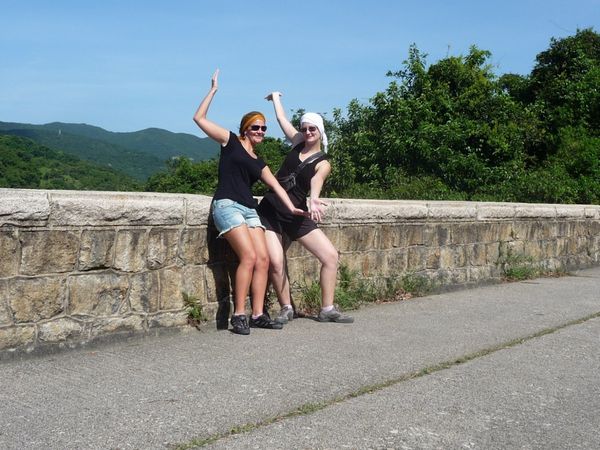 This hike was going downhill and relatively easy after some we did in the New Territories... To compensate, Crazy Sophie wanted to start running... Do I have to tell you that whatever she tries or says to convince me, she did NOT succeed!
Next time, I will have to choose carefully the hike or let her do her running on her own to please everyone as I am hiking all around Hong kong to discover beautiful sceneries rather than adding some sports to my already hectic schedule :) Sorry Sophie but you know you can still run alone and I walk at my pace in our next hike!