If you don't want to walk to go to the peak, the best option is to take a ride with the old tramway! It was open for the first time in 1888 and today more than 10 000 persons are riding it every day.
If there is no queue, it will take you only 5 minutes to be on top of Victoria's peak.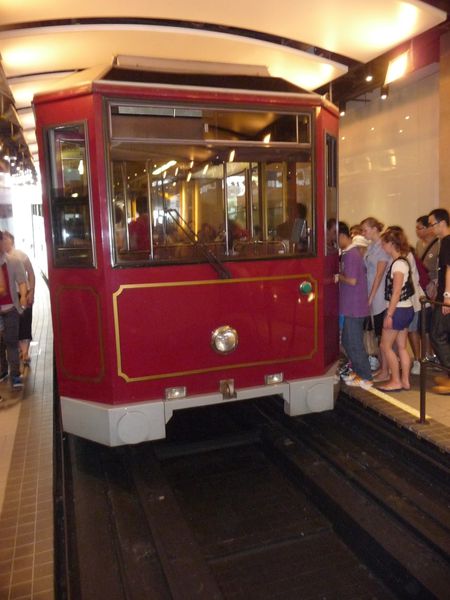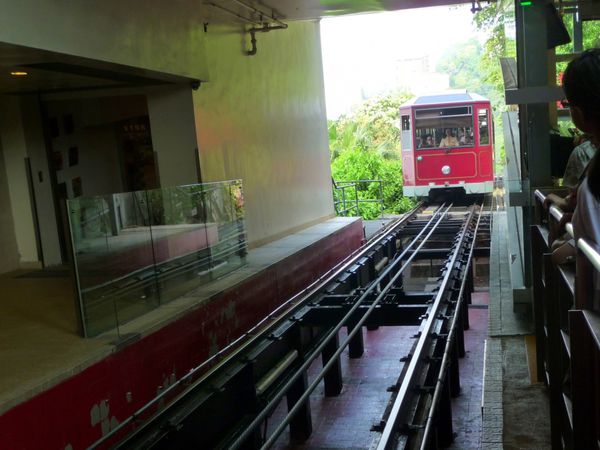 Up to date, no accident are never occured on this tram - only twice, some heavy rainfalls have stopped its track. It is a "must do" in Hong Kong to see the beautiful view on the surroundings.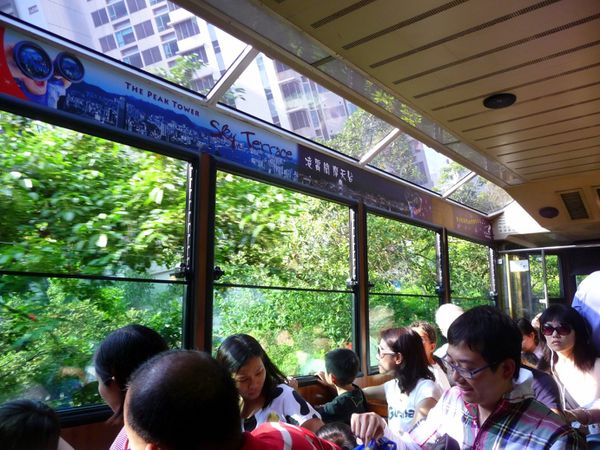 We choose only to do the way back to Central as too many tourists are waiting for it at the bottom. The return is impressive as the tram is going fast in between the buildings.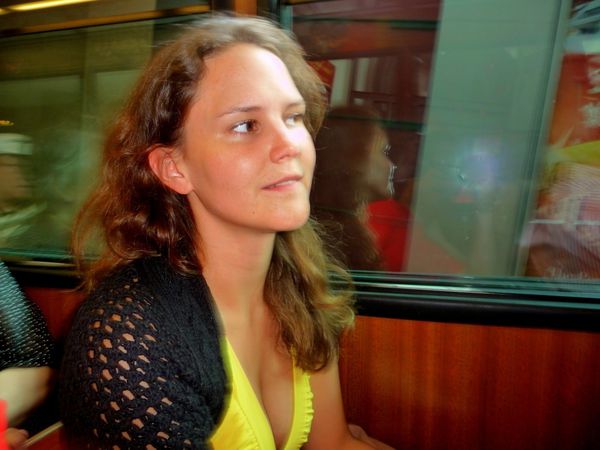 I even wonder how the tram was supposed to stop at the end of this crazy steep slope but no one was scared which I thought was a good point to start!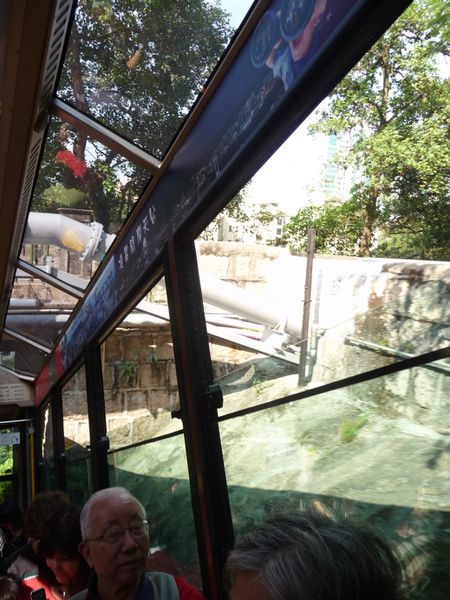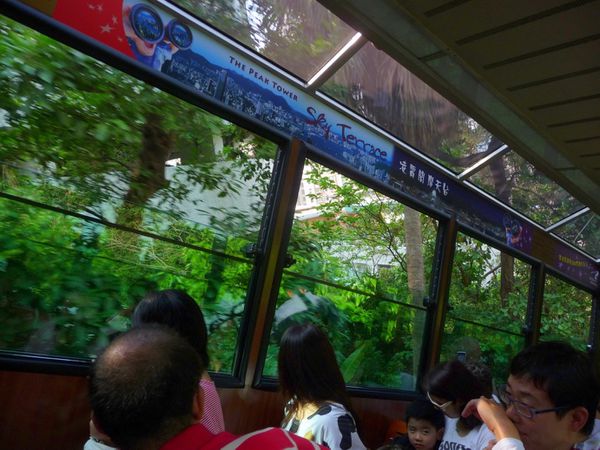 End of the journey, next time I will go to the peak at night for the breathtaking night view on all Hong Kong island!