The sacred monkey forest sounds like a great place to go when you are in Ubud. You could also buy some bananas at the entrance to feed the monkeys, how cool is that ?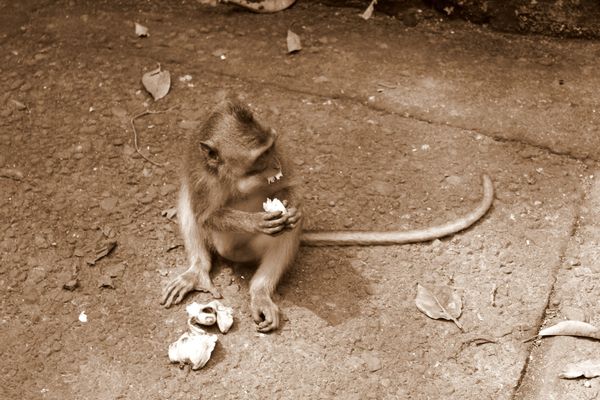 I had to change my mind when I saw the first monkey attacks on a tourist couple! It was scary and funny at the same time... as long as it was not happening to me!!! One monkey jumped on the shoulder of the girl to distract her while an other monkey was stealing the whole bag of bananas... they didn't even stop there and a third one took the handbag of the girl with her camera inside!! Hopefully a guard was standing not far away and came to help them to recover her bag... the visite only started and I am already scared to death of monkeys!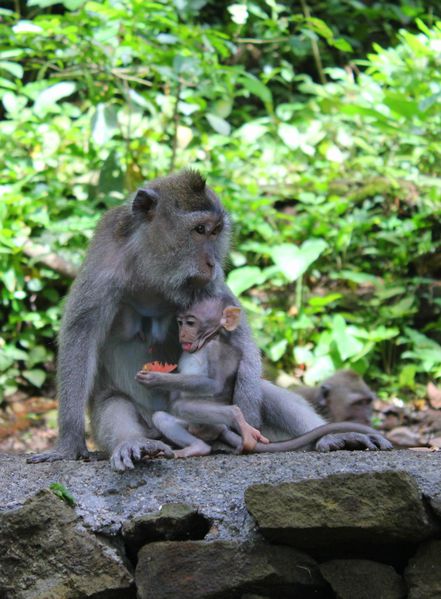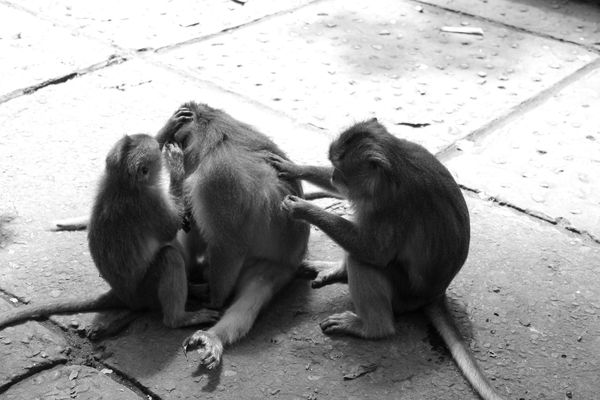 You can not even avoid them... they are everywhere... looking at you with those "human" eyes... still very scared!!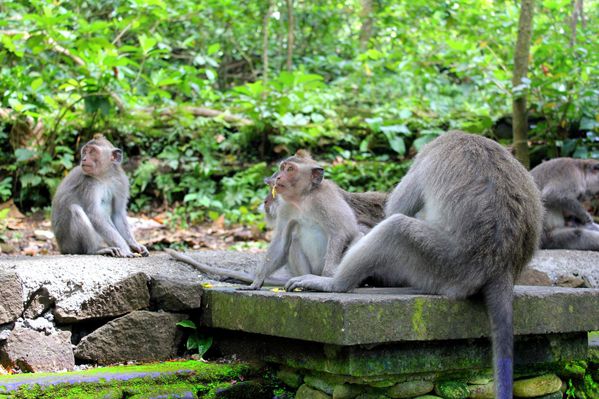 Inside the monkey forest, you are supposed to be able to visit the sacred temples and even for that you have to share the area with monkeys! It is like you are the one not feeling at home while they are going all around whitout troubles!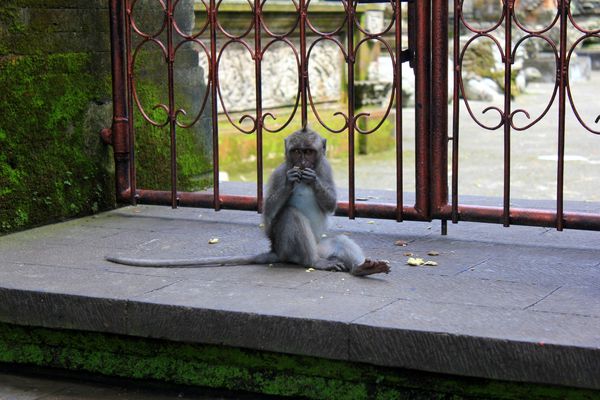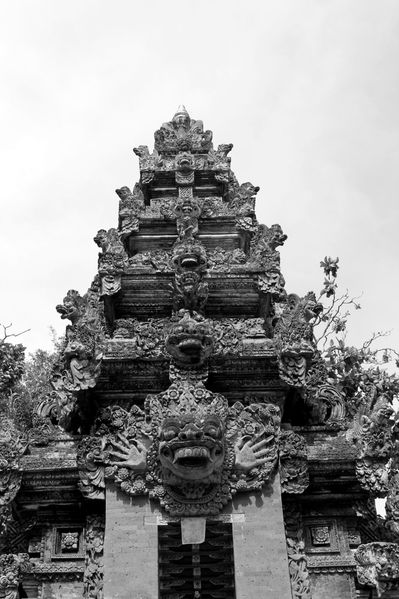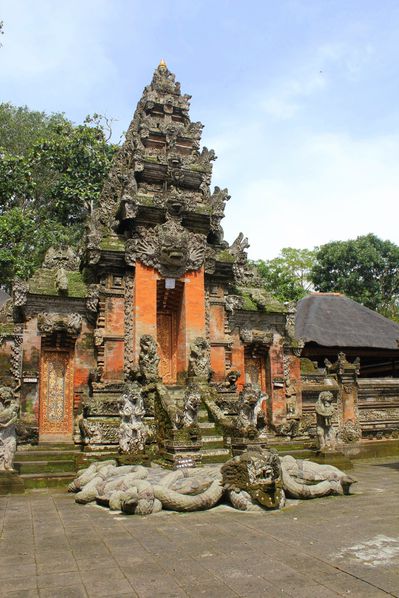 This one came directly to me and try to climb on me... I am sure I was ridiculous trying to get him away especially when he graps my skirt! I later decided that he thought I was looking like a banana in this outfit... it's still not an excuse!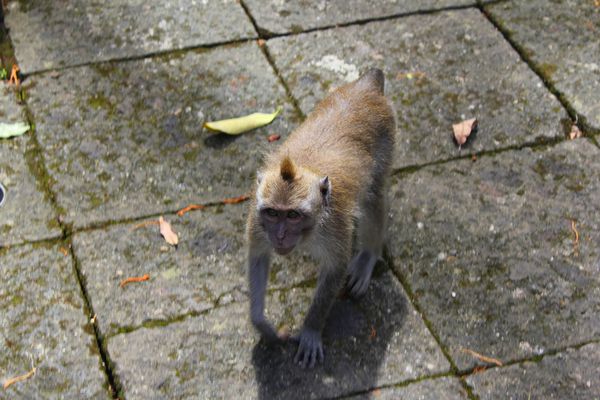 Don't even think the small ones are nicer... they are well accustom to steal fruits as well and they just look at you the same way than adult ones! A very short visit of the monkey forest for me as I beg Xavier to end it!