Following the last Harry Potter movie, an exhibition has been set up in Time Square in Causeway Bay.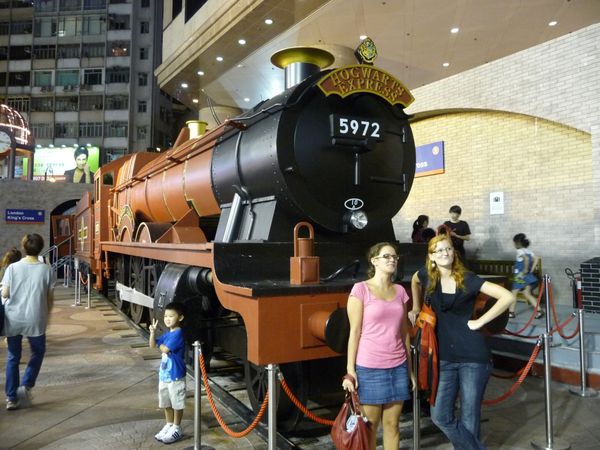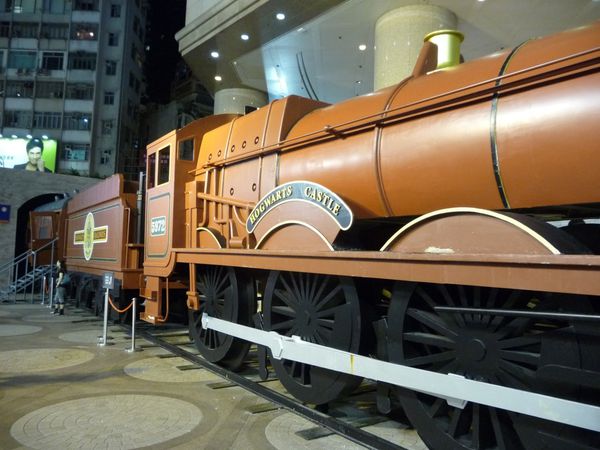 Outside a life size version of the Hogwarts Express is awaiting for the signal to depart.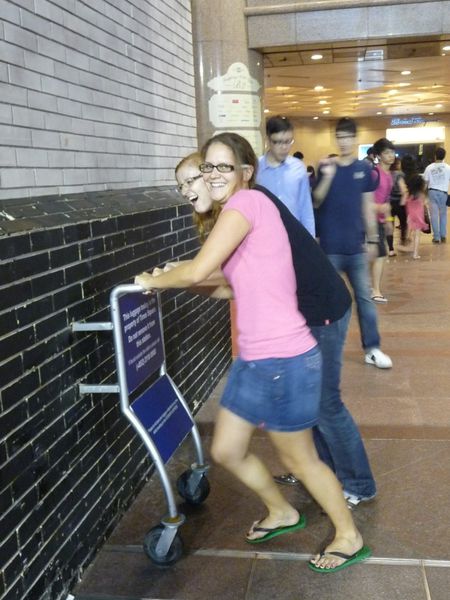 They didn't just put the train, the all platform 9 ¾ was present. It really looks like the real station from King's Cross and you could even go inside the train in a compartment to feel closer to Hogwarts students!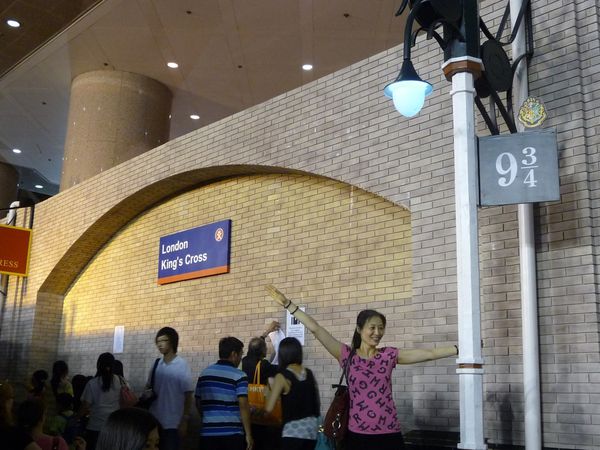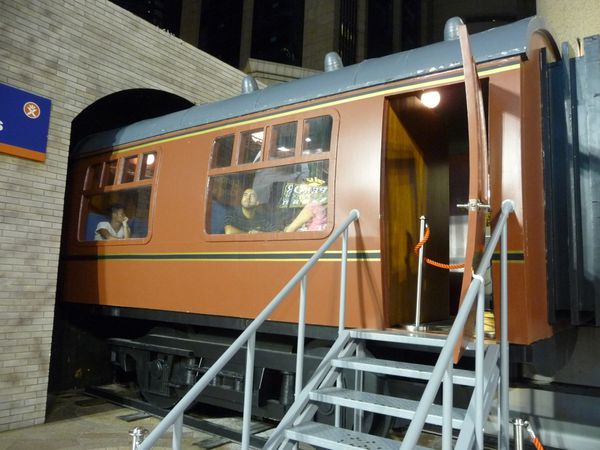 The actors playing the Weasley twins also came to promote the movie. I was lucky to be in Times Square at that time, desperately trying to find my way out when I saw they were the cause of my trouble! Teenagers dressed in witches for the occasion (and older women to be honest) were screaming, crying, jumping, and pushing each other to be close to them. It was a crazy thing to watch! When I came closer, and don't ask me how I was just 5 meters from them in front of the crowd, I was so disappointed to see that they are not red hair at all and continue on my way home leaving the place to this amazing bunch of fans.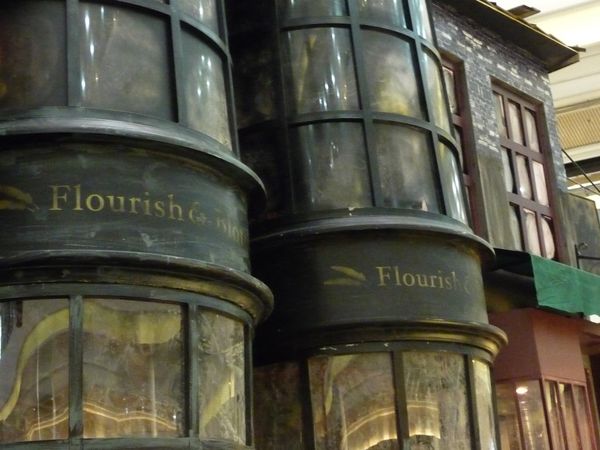 On the first floor, the dream continues for Harry Potter's fans with the Diagon Alley with different shops… the famous Ollivander's Wand store, the post office, the Flourish and Blotts store…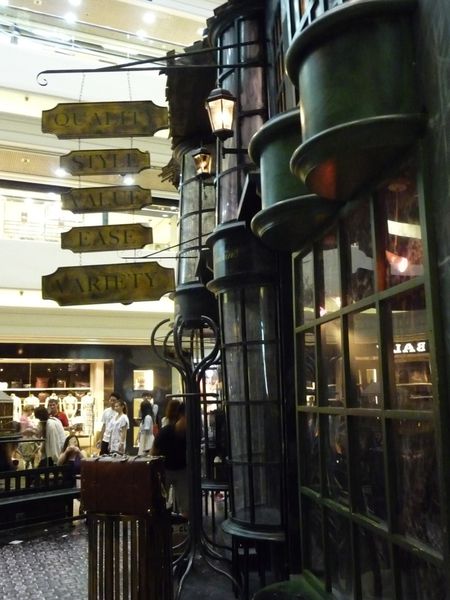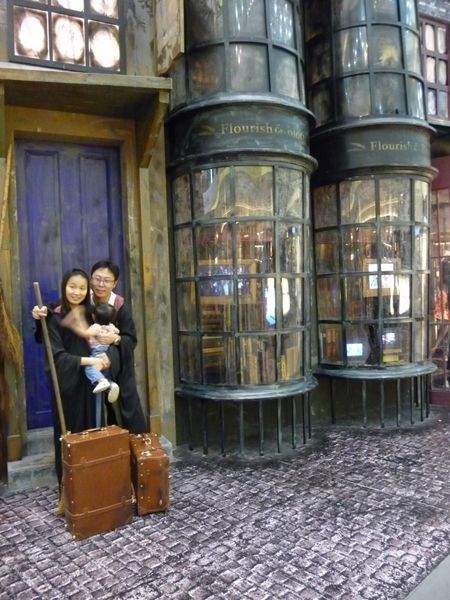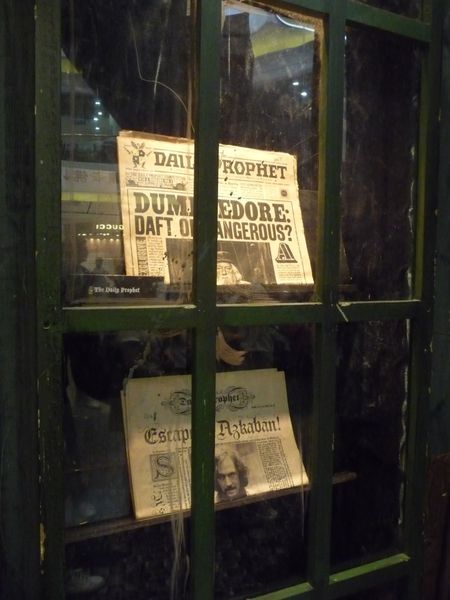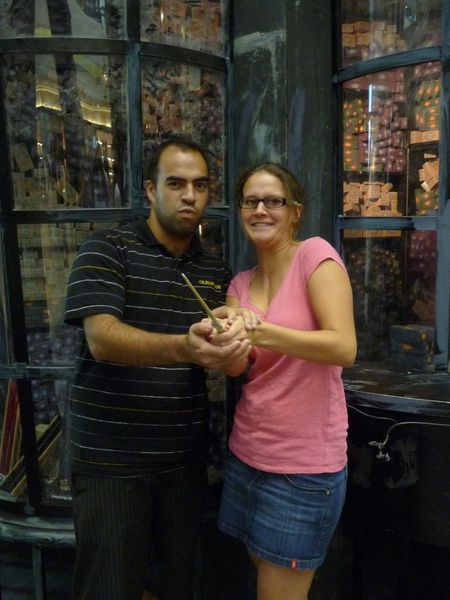 Of course, like real Hongkongers, we could have our picture with a wand, with a nimbus 2000 or with a robe… we only end up with the wand one as the queue was really huge!