For some of us, it was our first trip to China! Yanghsuo was chosen as it is closed to Hong Kong and a week end there is enough to discover the area.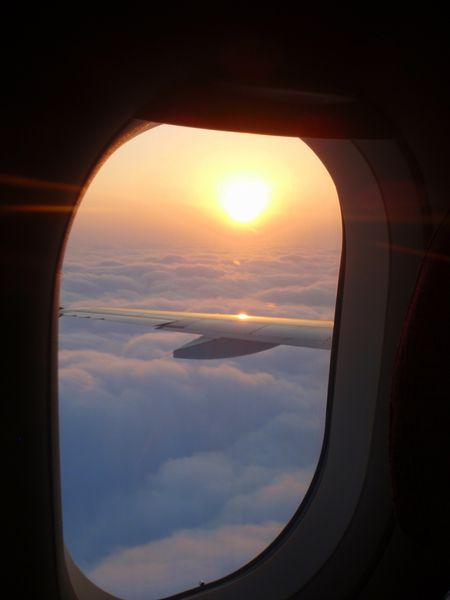 This Giggling tree is a charming guesthouse situated 5 km from Yangshuo in China so the perfect point to visit the surroundings!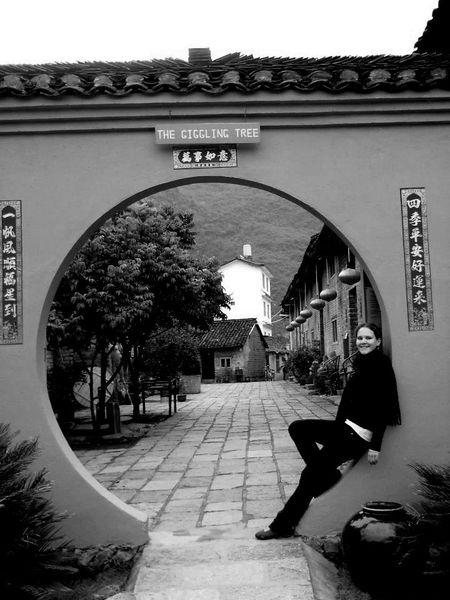 Named after the giant tree that sits in front of his terrace, this guesthouse is a restored Chinese farmhouse.
The rooms have everything to offer, we choose a 4 beds dorm and we were so happy to find out that we had a heater in our room. With an outdoor temperature at around 3 degrees Celsius, that was more than necessary!!!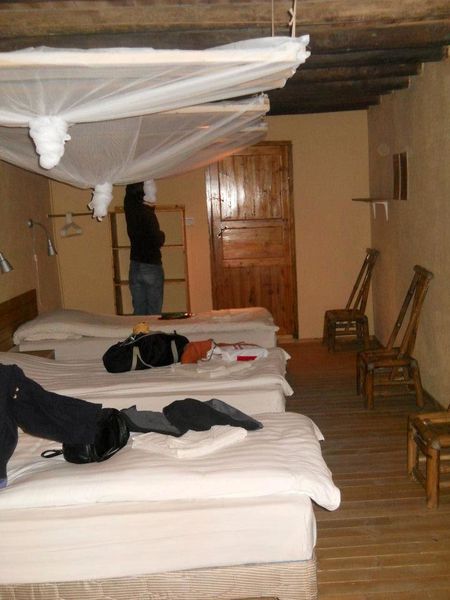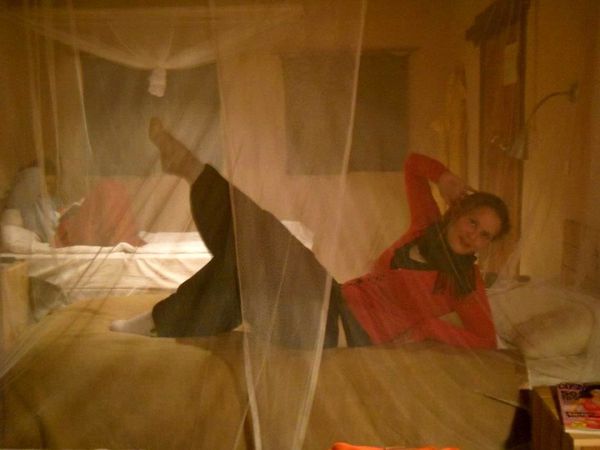 As you can see, I am not always going on holidays in sunny and shiny destinationin tiny bikinis… but I think, next time I am coming here, I will choose a warmer month coz' there are a lot more to be done during summer (like swimming in the river, rafting…)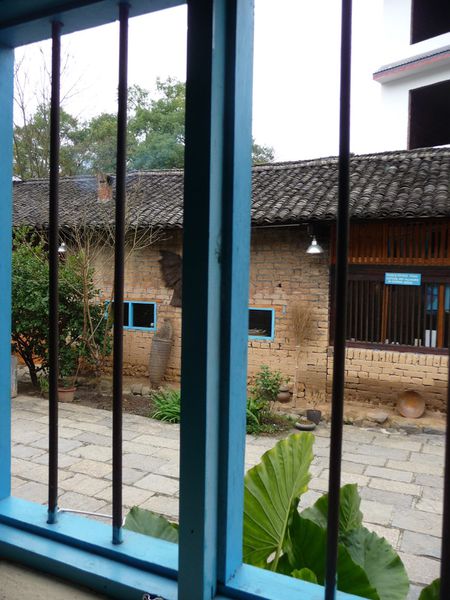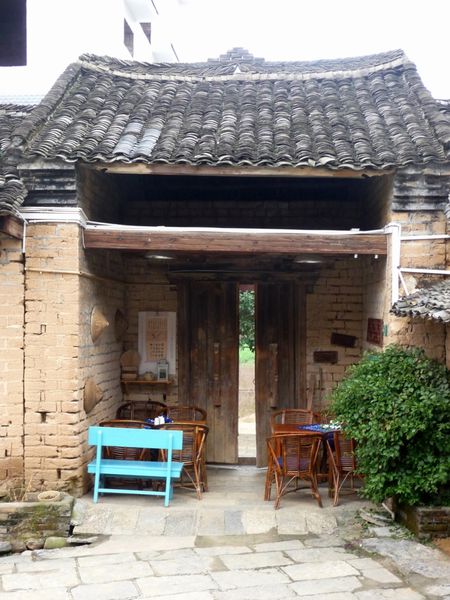 It was definitely a great choice if you plan to go there as the staff also helped us to organize our stay and gave us good recommendations on the different activities.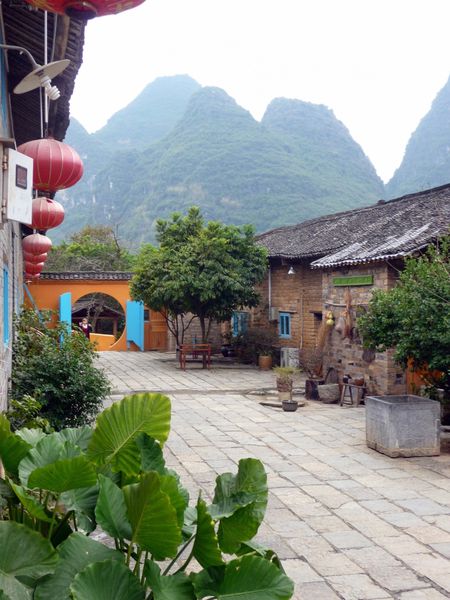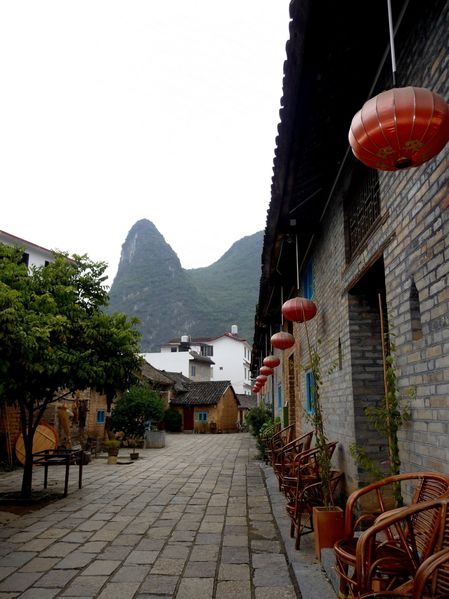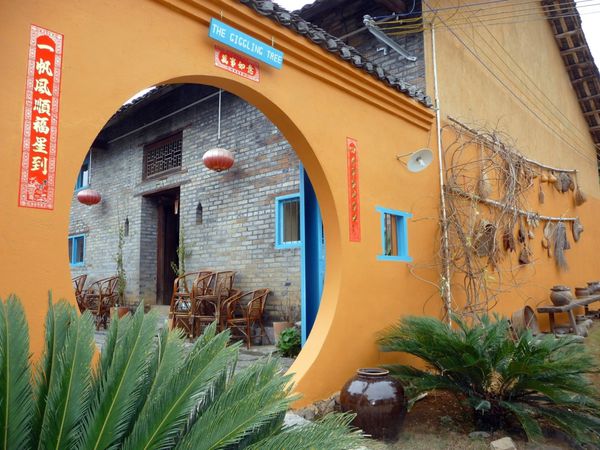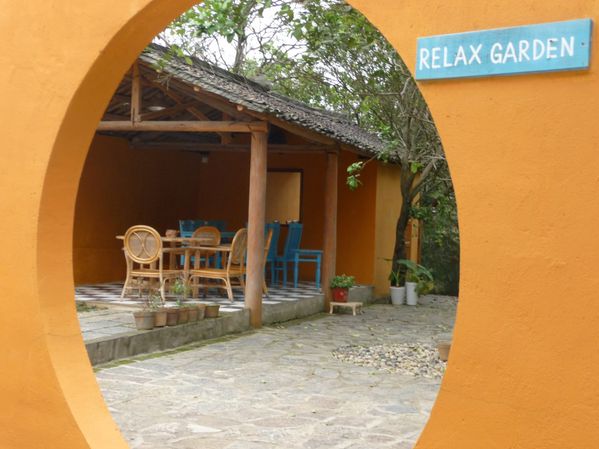 The food was also delicious. The girls tried the "beer fish" one of the region specialties, a pure delectation as they finished the dish in few minutes… We decided that next time we were going to try a cooking class to learn how to do this meal.