We planned one day to get around the town which is an ancient capital of China, starting with the oldest Chinese city walls erected in the 14th century during the Ming Dynasty.
Xi'an old city can be discovered by foot or by bicycle, we finally opted for the first option when we realized keeping the bicycles on the wall might be impossible or difficult.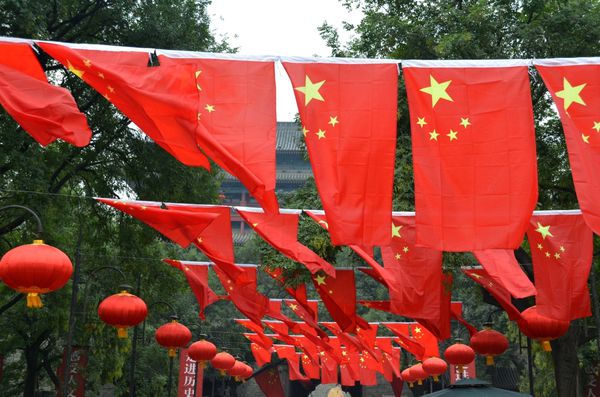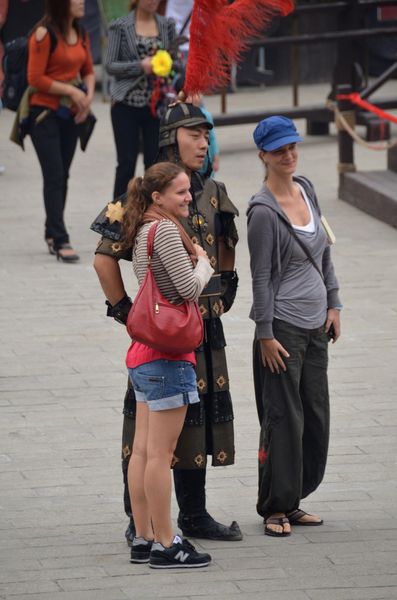 A show was held at the time we entered the wall. Old Chinese warriors were showing their proudness and fighting against each other as if it was the old time while drums were played in the background.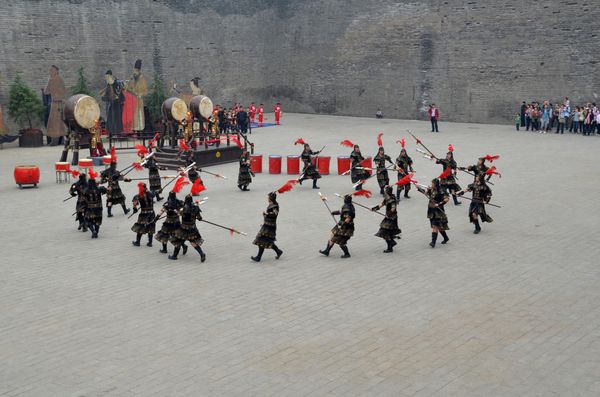 The city wall is 12 meters high and 14 meters wide, there is plenty of space to enjoy a stroll there. The gates were the only way to get in and out of the city back in the old time so we started with the South Gate known to be the most beautiful one.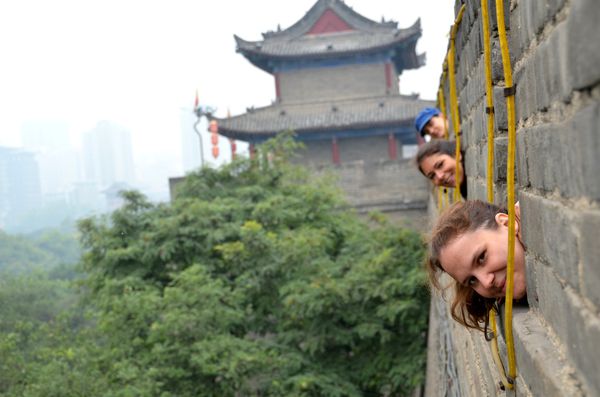 Time for some pictures as ever!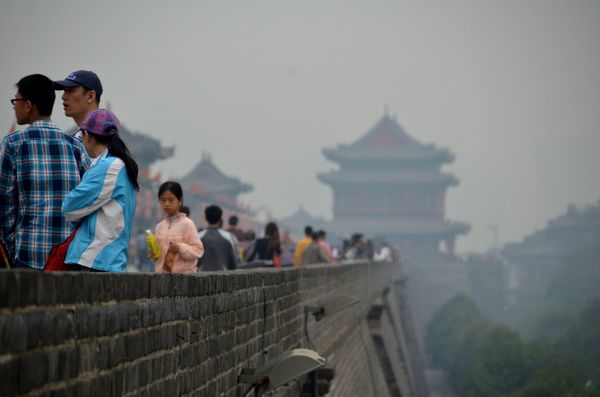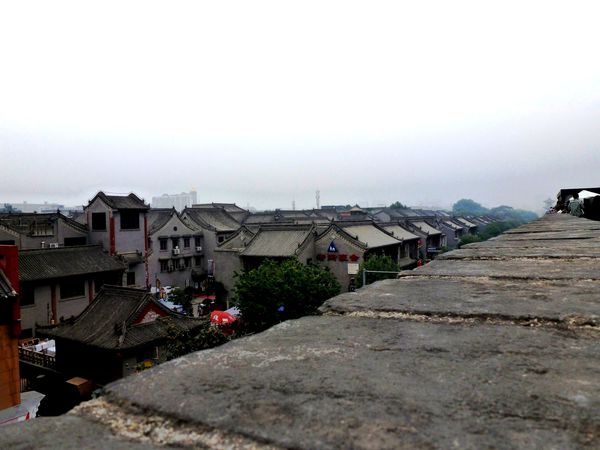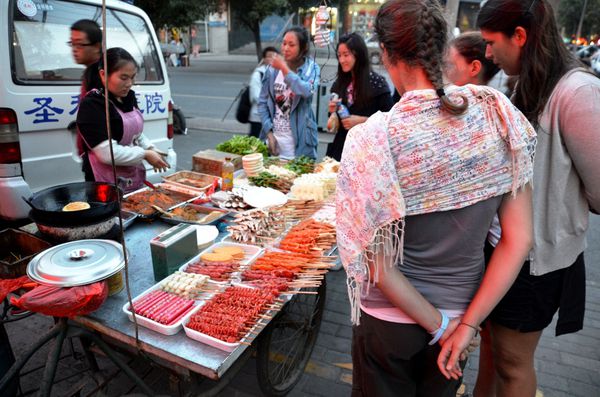 Once our walk on the city wall ended, we went straight to the old town known as the calligraphy district.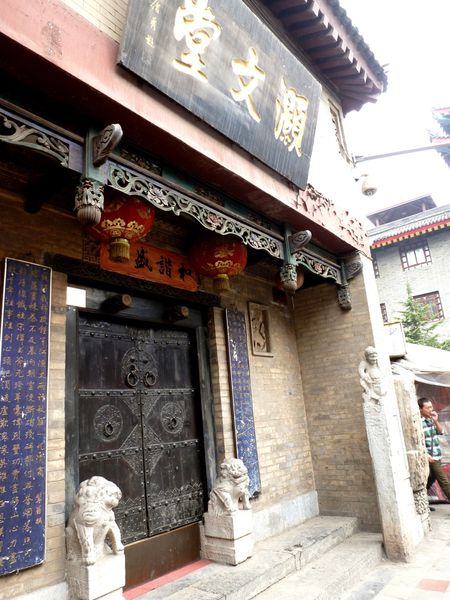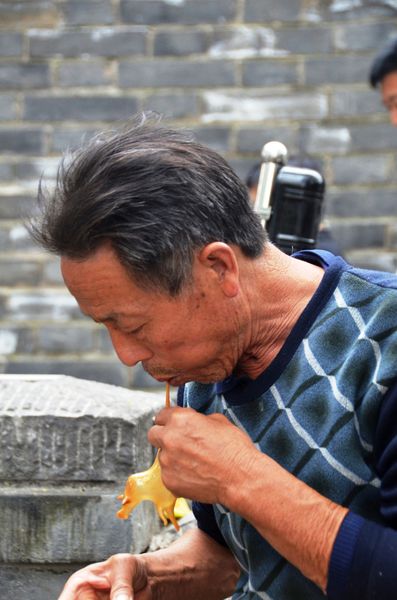 Some shopping later, it was time for a long lunch in a local Dim Sum restaurant. We are far from Hong Kong, finidng an english menu is impossible. After a while, one manager is explaining us in English the basics of their menu.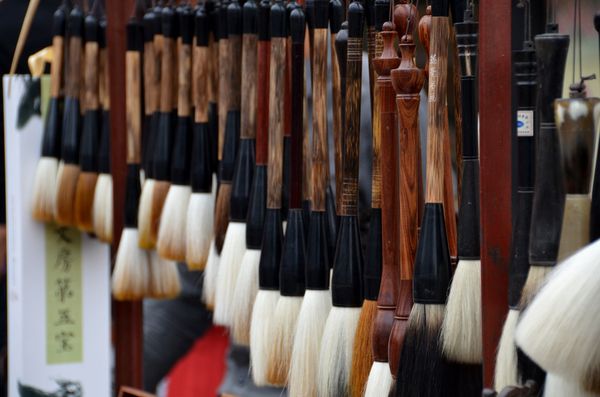 After the break, we went to see the Bell Tower and the evening was dedicated to the Muslim area where we had a nice diner trying the local specialties inside a crowd of Chinese locals.