Sunday is the perfect time for a brunch especially when it is sunny and you just don't feel like hanging around the whole day! Located on top of the peak for a great view, the "cafe deco" offers a delicious brunch!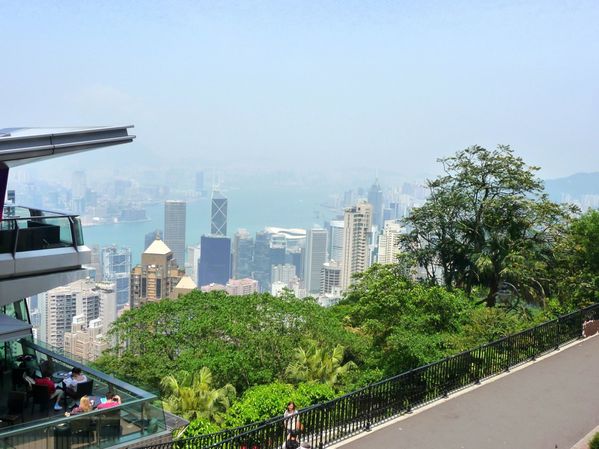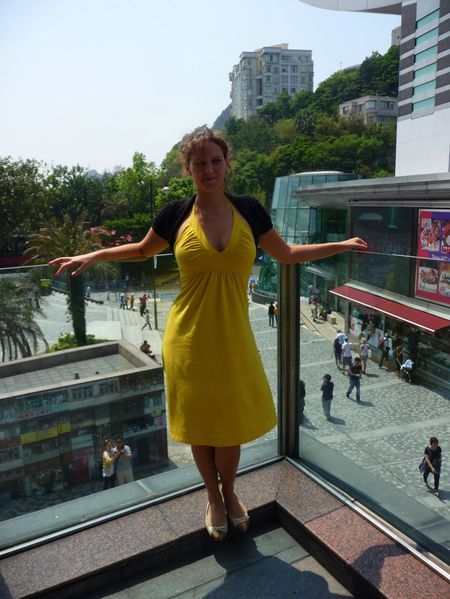 The huge buffet is offering all the kind of foods I like, from indian and asian specialities to westerners food! They even got a lot of vegetarian food which is quite rare normally...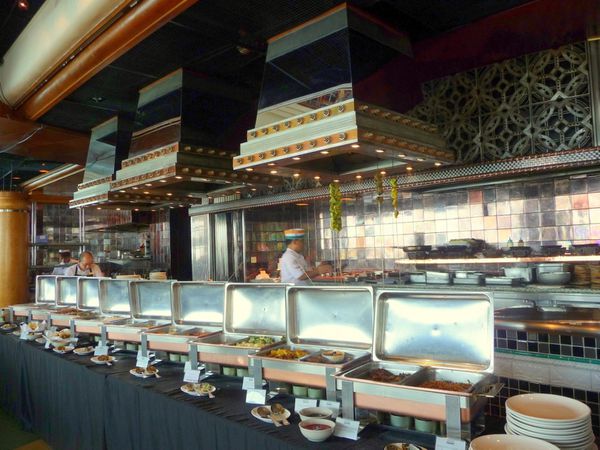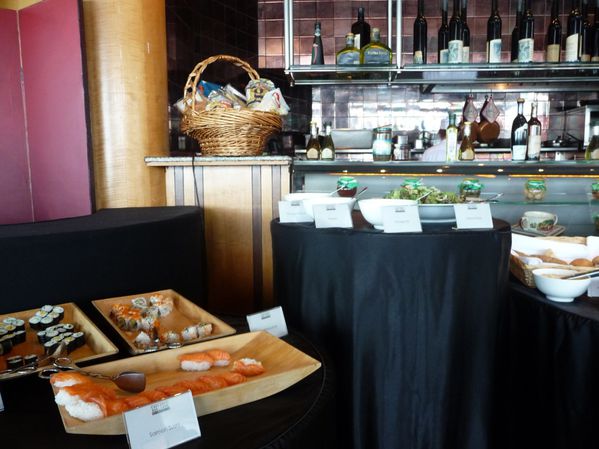 Different fresh seafoods are also available and it is the first time I saw what a red crayfish looks like.
What is great with a brunch here is that you are starting to eat at noon and you can end up finishing in the middle of the afternoon. And I am not telling you about the limitless wines or champagnes included...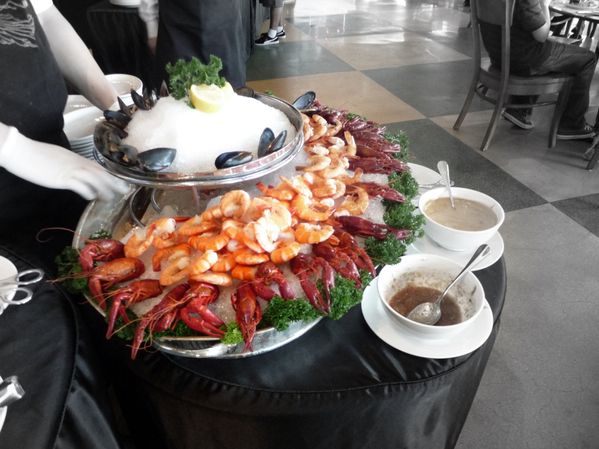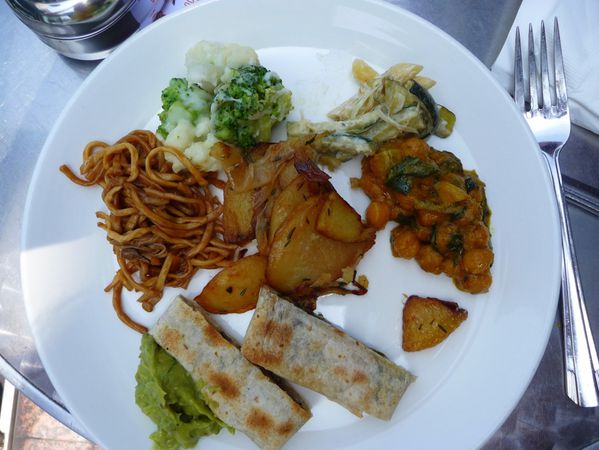 Most of the time after the main course you feel already full but you have to take a look first at the dessert buffet! And that is just a trap I can tell you because the only thing you want after will be to try all of it of course!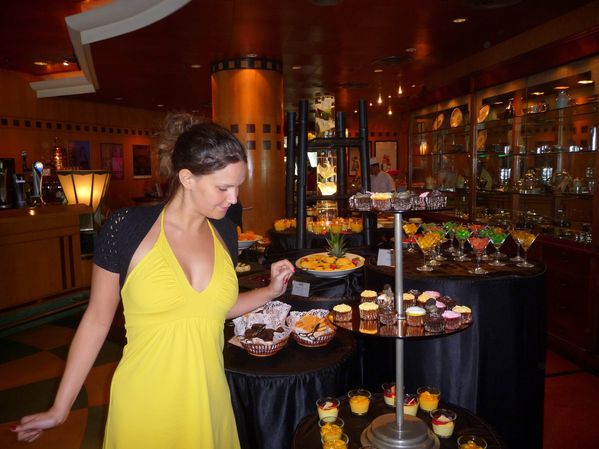 To be honnest, I never tried more than half of the desserts. It is a bit hard after the all salted buffet to find room for all those creamy cakes so I choose only some of them I promise...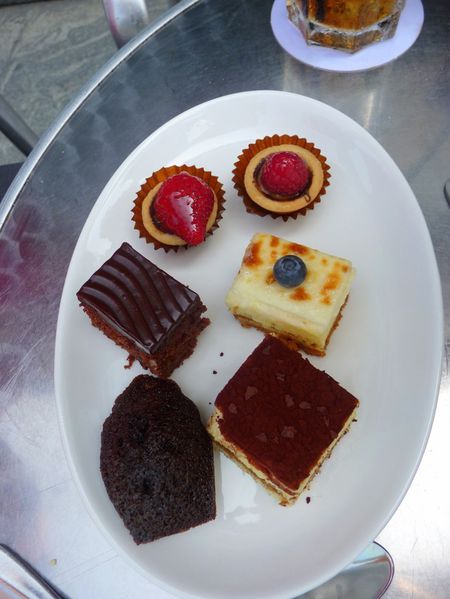 Being on the peak with all those hiking trails around to go down doesn't mean that we have to do one of them after this brunch! We choosed the best option to digest : walking around at the top of the peak and taking the tram back to Central afterwards.