Back to Wawah house, we choose 4 Thai dishes each that we want to learn today.
I went for : Chicken cashew nuts, Pad Thai, green curry and mango sticky rice while Xavier decided to try: Chicken cashew nuts, Pad Thai, Massaman curry and fresh rolls.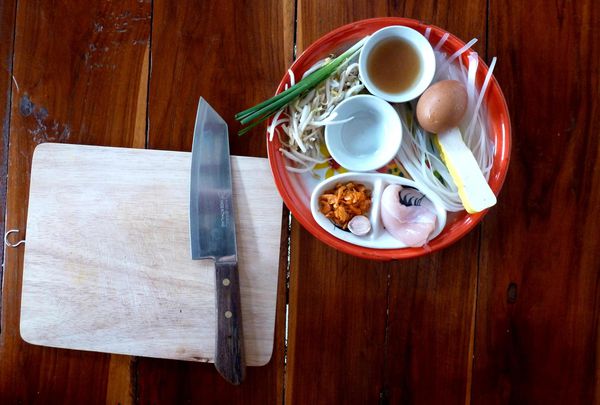 The first dish, the Pad Thai is a huge success. Never ate one as good as this one! And the funny part is; it takes 15 minutes max to do it.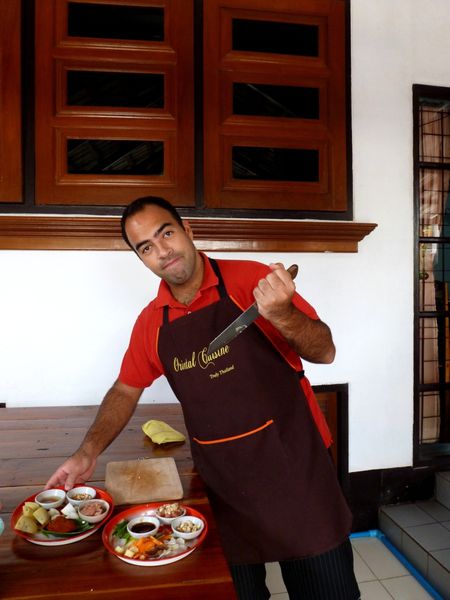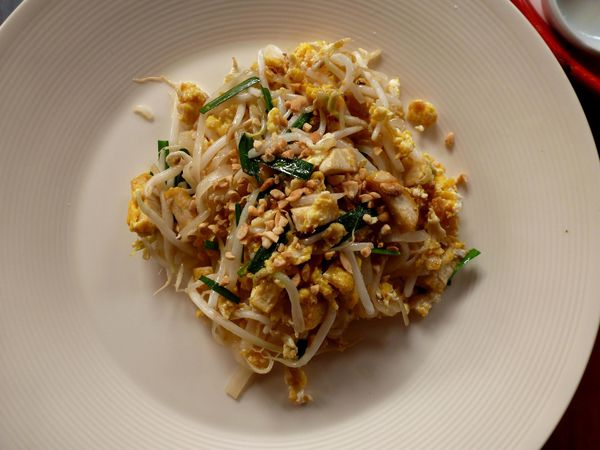 The second dish is the curries. Starting with the paste to be done manually, the smell of spices is just amazing and your mouth is already watering!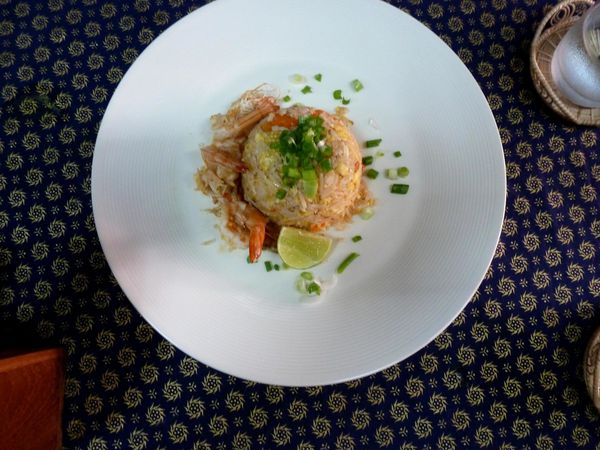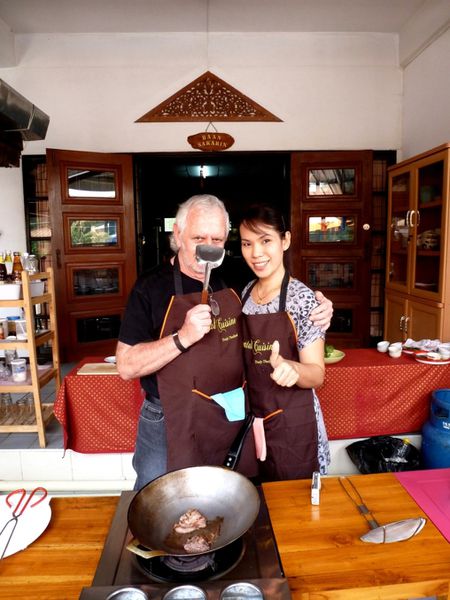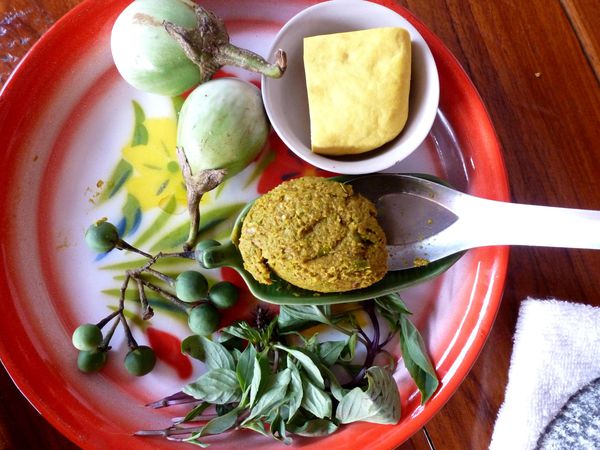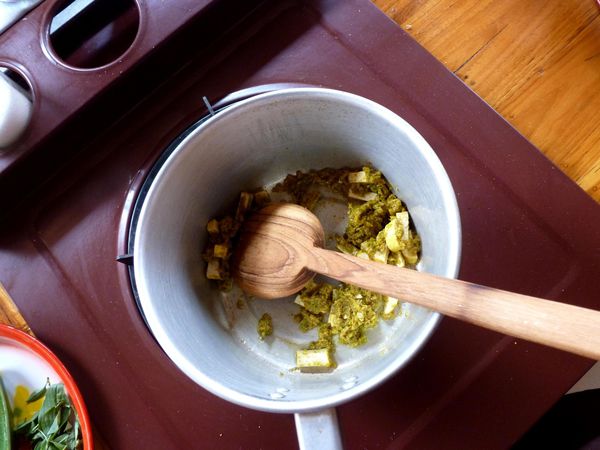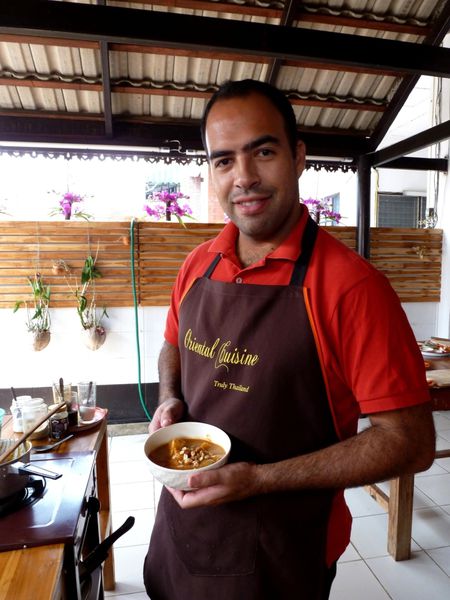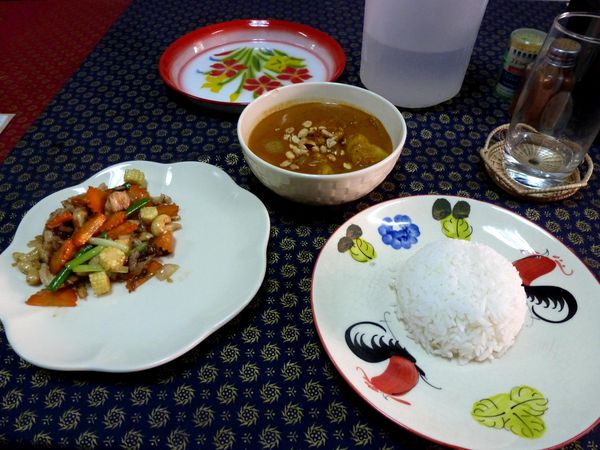 Then comes the Chicken with Cashew nuts (and its vegetarian option for me). Done in less than 10 minutes, eaten in approximately the same time… it is the new record of the day!
I am wondering how Thai food can be so tasty when you are only cooking the ingredients for 5-10 minutes max. I always thought a curry needed to marinate over few hours to taste strong but it is not the case at all.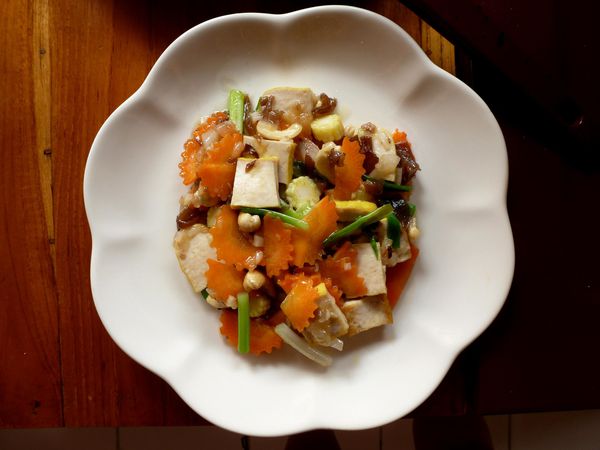 The fresh spring roll looks a bit similar than the Vietnamese spring roll but the way it is done is totally different. First, the ingredients are cooked and the roll is served hot and second; the whole roll is tastier.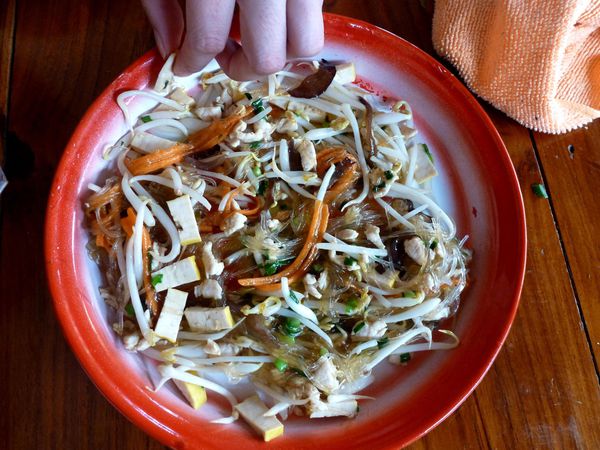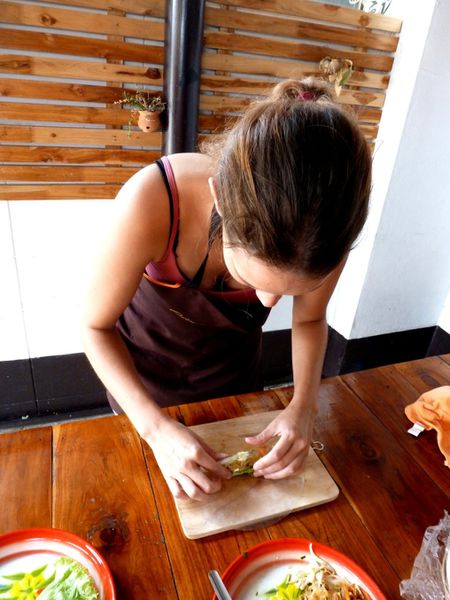 Last part is the dessert with the mango sticky rice.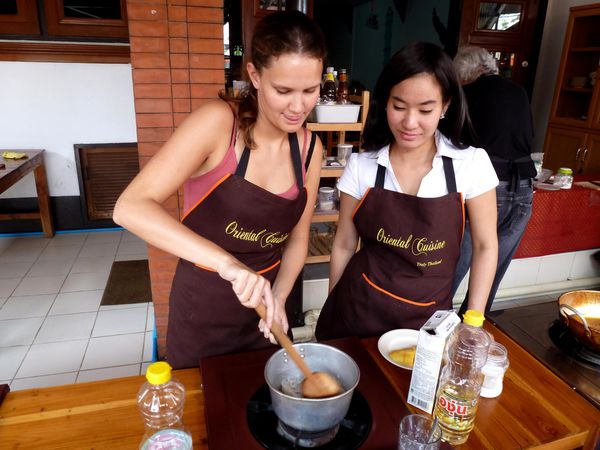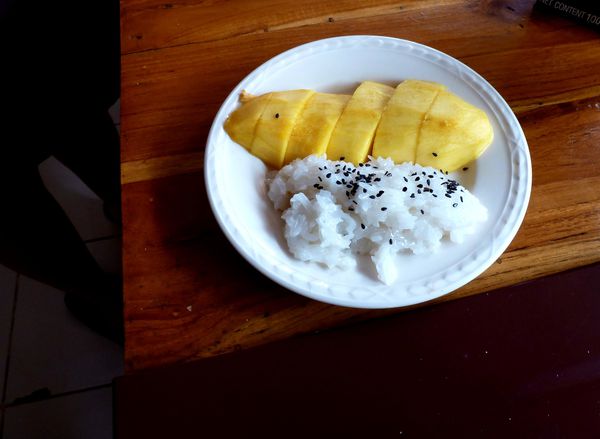 Later, we were lucky to experience a special dish from Wawah as she had the same student for few days and decided to treat him with another traditional Thai dessert out of the menu!
It is a dessert named "Bua Loy Khai Waan", which is tapioca colorful pearl in coconut milk with an egg.