If you want to eat lunch in Hong Kong, you have plenty of choices... starting with a Teppanyaki for this time.
A japanese style cuisine where you can have foods grilled on a big iron plate, also a chef is doing your meal in front of you.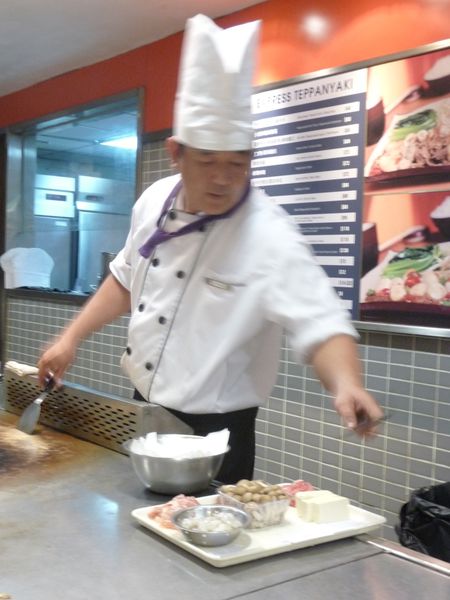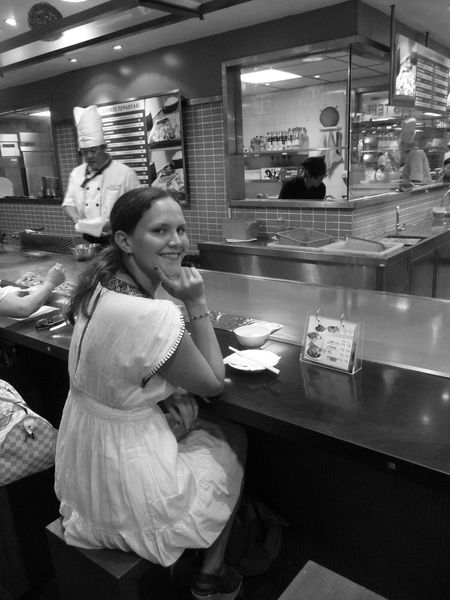 A mushroom teppanyaki for myself and a sliced beef one for Elodie. It is always served with a vegetable soup, rice and different vegetables (eggs, bean sprouts...).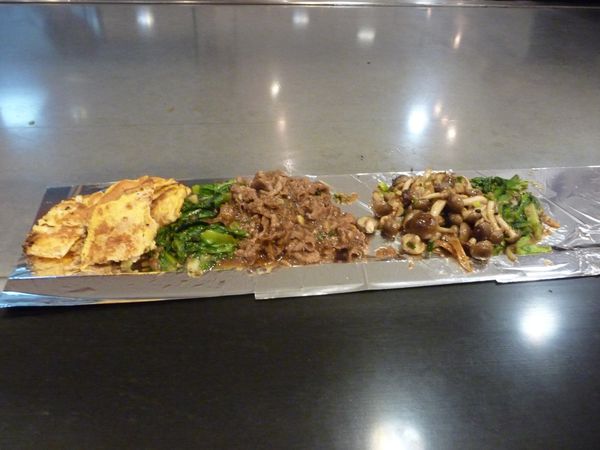 Quite a quick way to eat a delicious lunch if you are in a hurry.