Pura Taman Ayun means "Temple of the beautiful gardens". It was a royal temple serving as a family temple for the Mengwi dynasty and built a long time ago.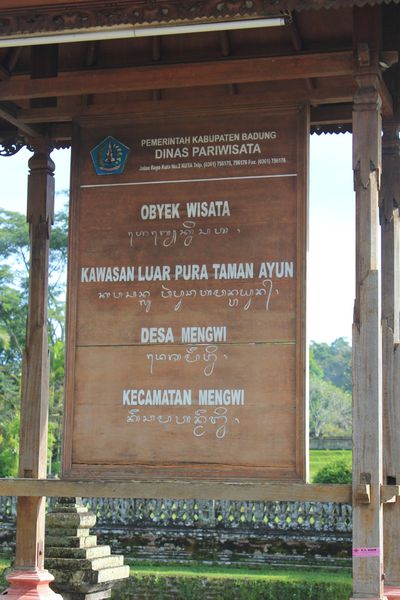 It is one of the most famous attraction around Bali and lots of tourists can be around... except if you plan to come early in the morning!
The entrance is quite impressing for my first temps visit in Asia.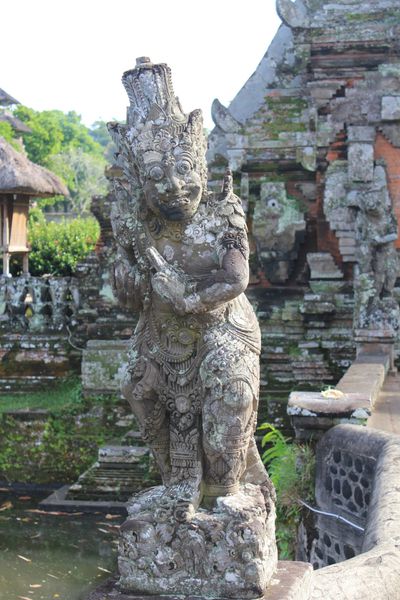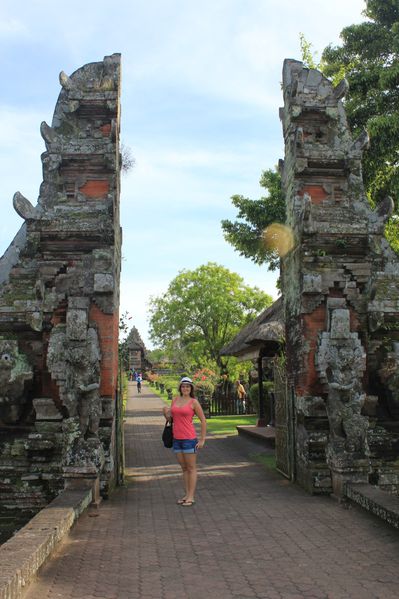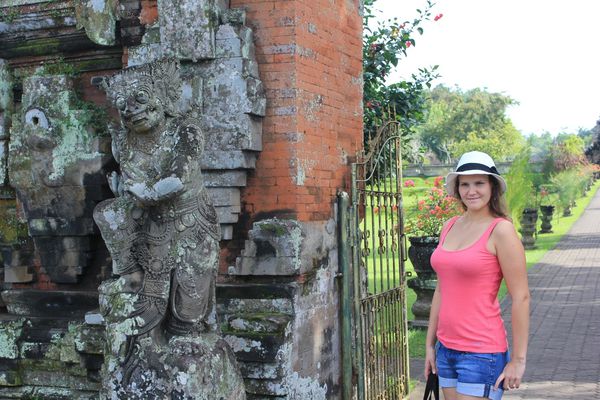 The temple is surrounding by moat and huge gardens with beautiful flowers. Visiting Bali at the end of March is a great planning as it is not too hot nor too cold.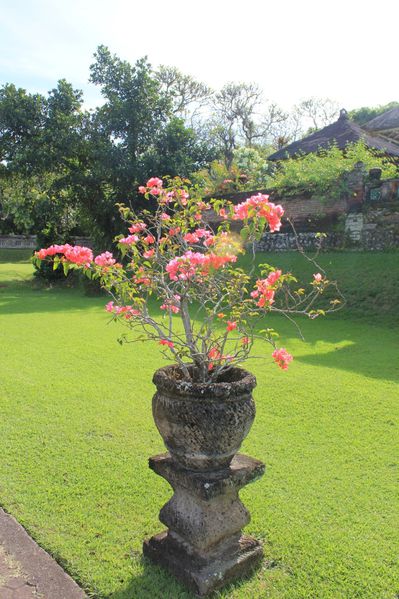 Girls, if you are planning to visit the temple, try to not do it during your periods. Of course, no one came to ask me and I wonder how they could check it... but it is just showing respect to the balinese tradition. Better be aware of that!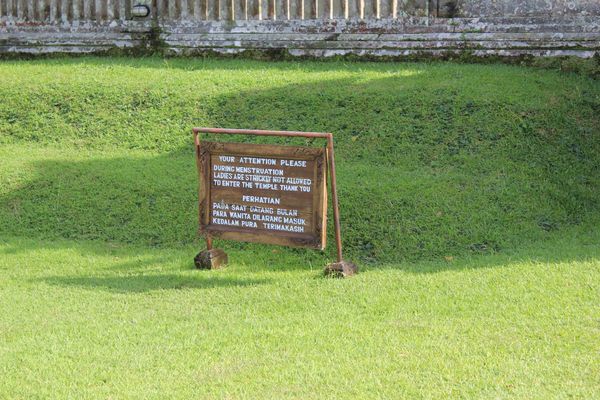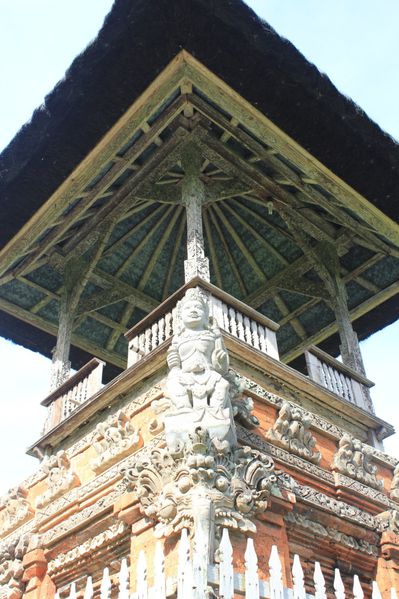 Inside the gate and surrounded by a stone wall, there is also a spacious inner sanctuary with meru's and bales. You can't access the inner court unless on certain religious occasions. Just in case because I didn't know either, the meru is the high wood thing looking like a christmas tree in the middle back of this picture. A bale is the kind of open houses on the right side of the pic where the prayer or dancers could have a rest.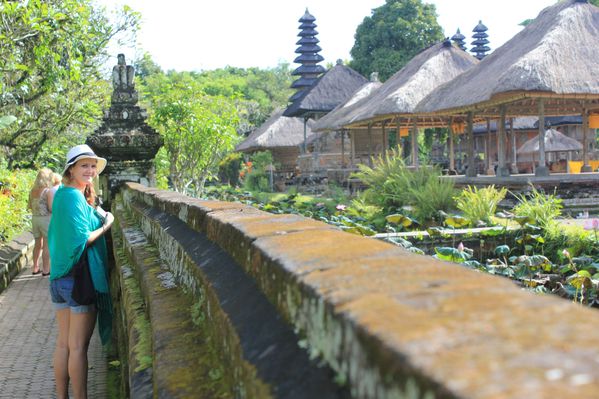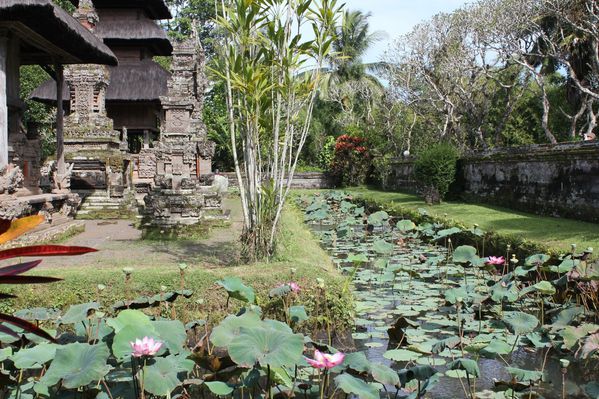 As people might not know, the higher the meru is, the more important it is! Also a meru will not be built in an ordinary temple because it costs too much for a family.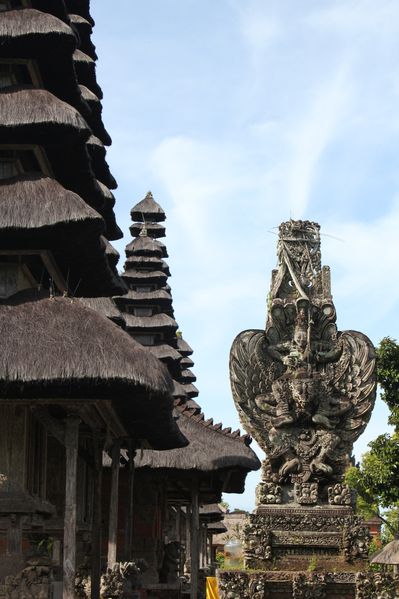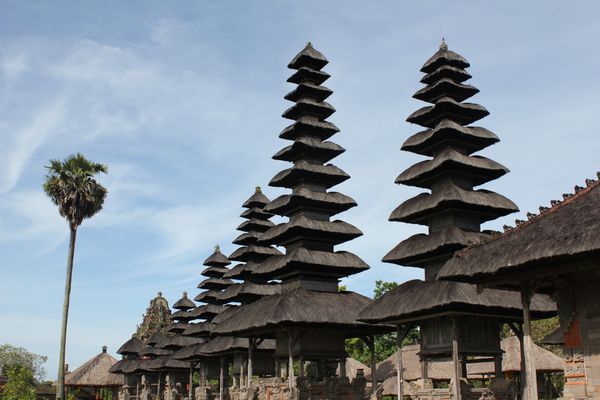 Bali also got nice and small spiders by the way!