On a long week end, we decided to go to see the big Buddha... Of course, we chose the sunny day to visit the science museum and the cloudy one to do outdoor visits... what ever... here is the pictures!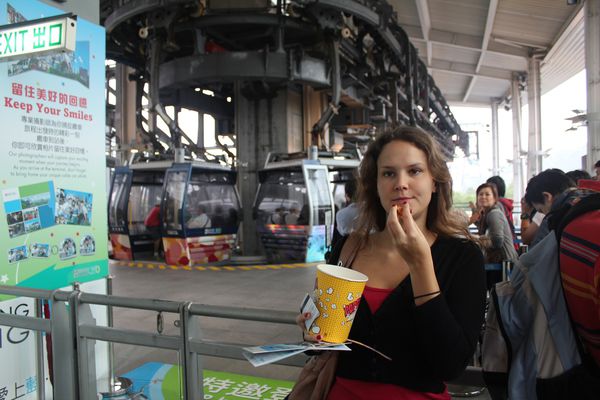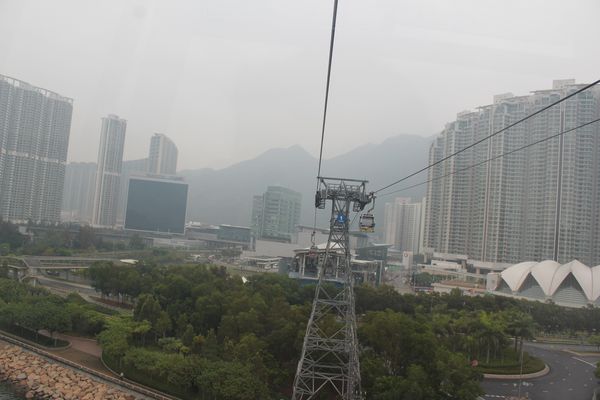 To go to the Big Buddha, you can either walk 4 to 5 hours or choose to take the cable car to the top of the vilage. It is a spectacular ride especially with a sunny day... hehehe!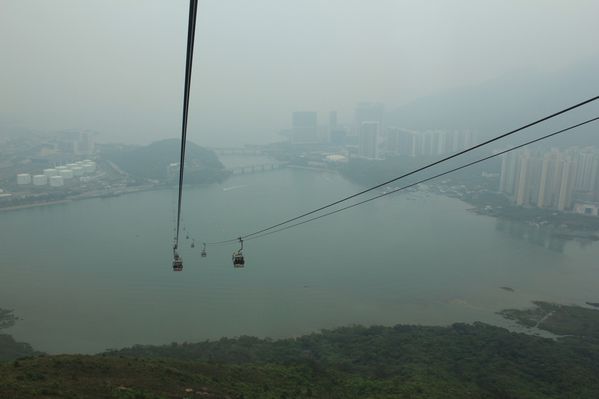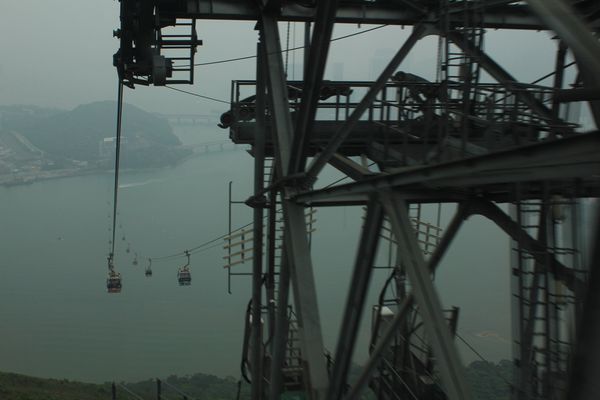 It is a 30 minutes ride for 6 km. We took a crystal cabin with a glass bottom to have the opportunity to see the sea and the grassland slopes... Maybe next time we would do the hike, some small kids were doing it so we felt bad (but just for few seconds of course!)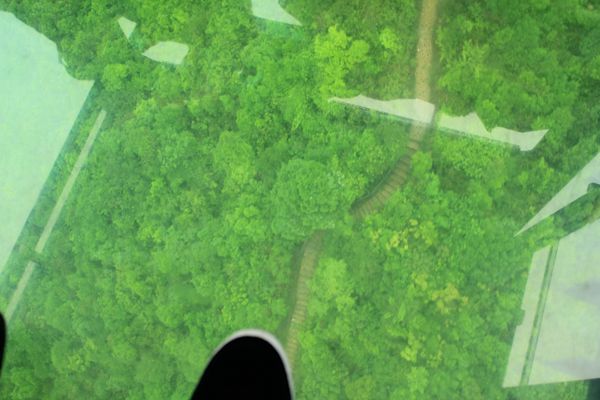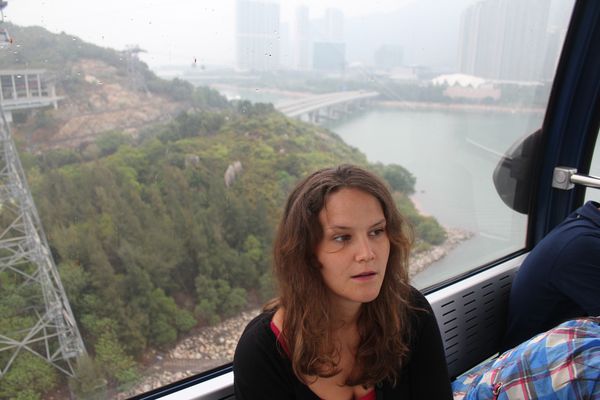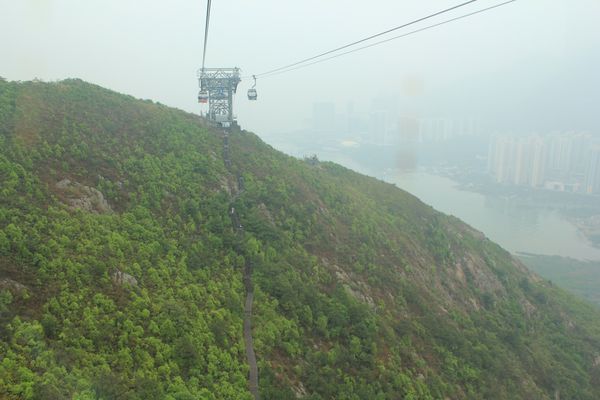 An exemple of different standards in China... the maximum cabin capacity is for 10 people weighting only 75kg each! I am not too sure they can put 10 french guys in as the average for french males is 77kg!