To start our holidays, we decided to try the sunrise kayak tour with a guide. I do believe holidays are made to sleep late and relax but to see the sunrise from a kayak in the middle of nowhere is a must!
So we will sleep later…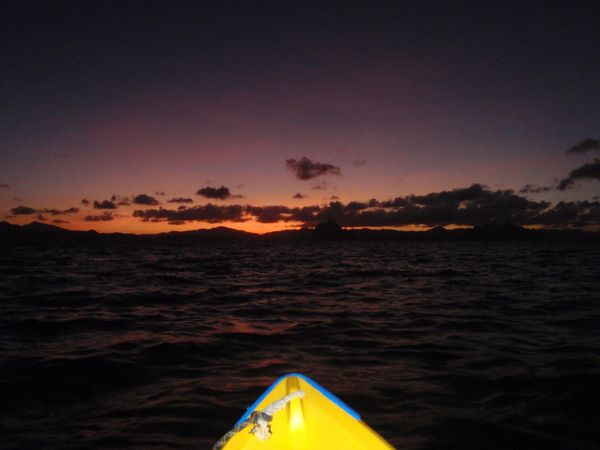 Except that the following morning when the alarm rang at 5 am, it was not that easy to get out of the bed for the first morning of the holidays. However, without thinking too much or I would have go straight back under the sheets, we went to the beach to meet our guide.
We were of course the only one awake at that time and ready to paddle to the Twin Rocks (an island close to Miniloc) to have the perfect viewpoint for our sunrise.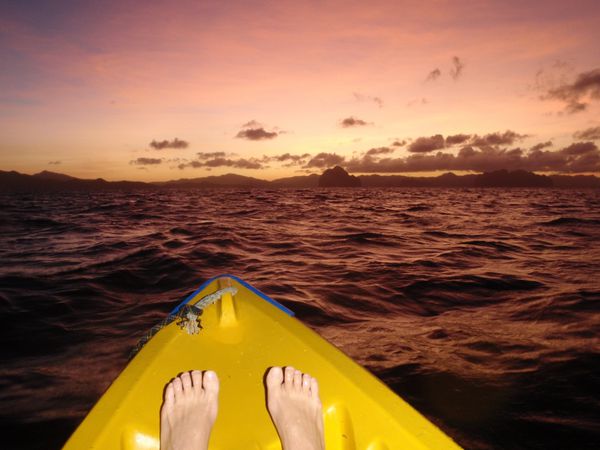 It was just perfect to see the sun from the sea, with just the sound of the waves and small birds going pass… a magical moment!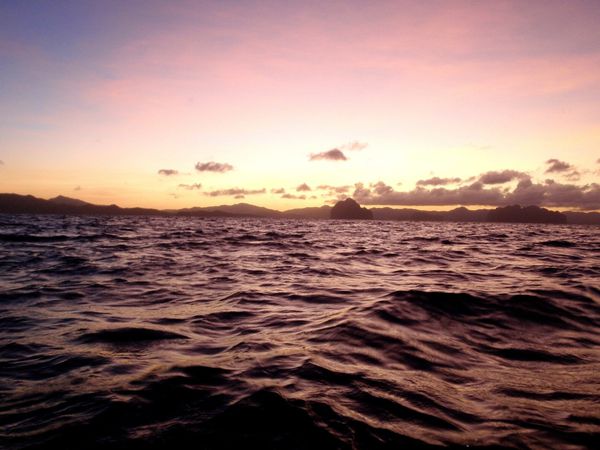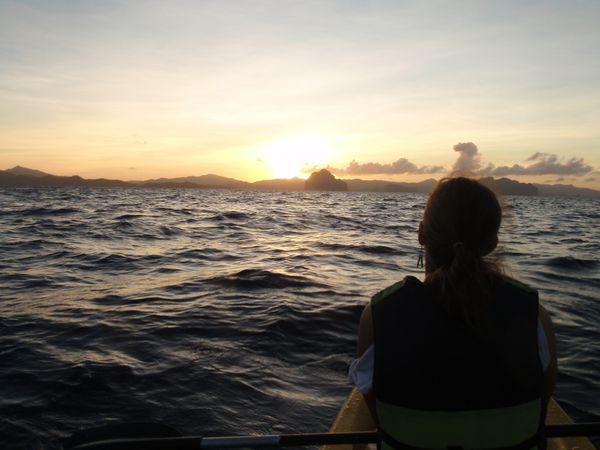 Later on, we went back to the resort to discover that everyone was still asleep while our day was already well-started… of course it was not even 6.30 am!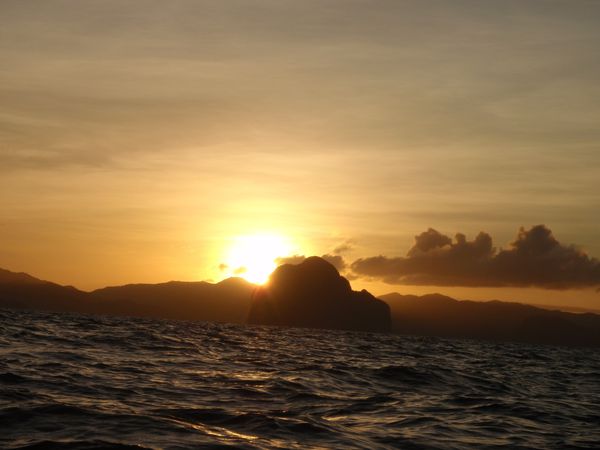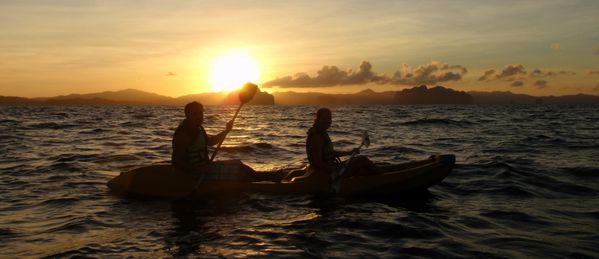 The lights in the morning are beautiful and the breakfast alone in this atmosphere was also a great reward for our early wake up. It's definitely worth it!